Shah Rukh Khan and Gauri Khan Dinner Date – It was on the 10th of July that Shah Rukh Khan and Gauri Khan had a perfect start to the week by keeping the Monday blues at bay. The celebrity couple had a quite dinner with Sweta Bachchan, along with other friends like Zoya Akhtar, Kajaal Anand, Maheep Kapoor who happens to be actor Sanjay Kapoor's wife, at a suburban Mumbai restaurant.
Shah Rukh Khan and Gauri Khan Dinner Date:-
As per some reports, this restaurant has been designed by Gauri Khan, whose excellent and extraordinary designer skills were celebrated by her dear friend Karan Johar. Karan Johar did provide for the world a glimpse of the beautiful room that was designed by Gauri Khan for his babies, Roohi and Yash.
Well, for this perfect dinner, King Khan and his wife did arrive separately as Shah Rukh Khan is busy being caught up with the promotions of his upcoming film, 'When Harry Met Sejal' that is scheduled for an August release.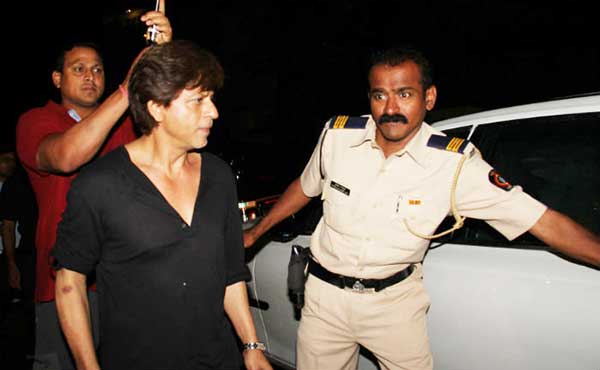 The stars seemed to sport a casual fashion for this informal dinner date, but elegance and sophistication did get reflected through their individual style quotients. Gauri Khan opted for a black layered top while teaming it up with a pair of denims. She had her hair tied up in a top bun and the pair of sunglasses helped to complete her extremely casual look for the dinner date.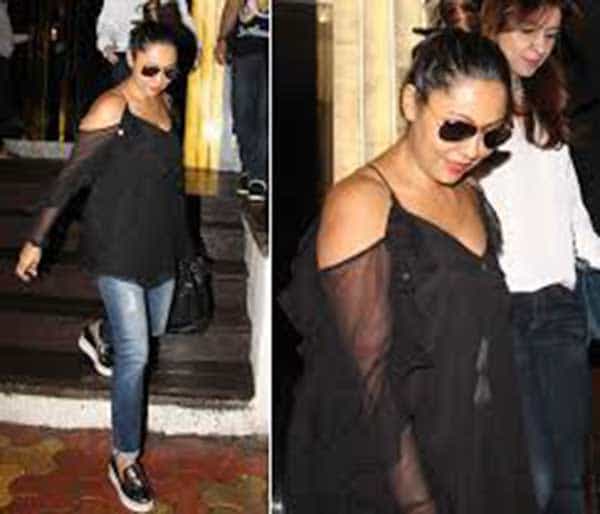 Sweta Bachchan also opted for an extremely casual look with a grey top and a grey pair of track suit that she wore with a blue jacket and a pair of ordinary sneakers. Joya Akhtar, on the other hand, wore a classy pair of palazzos with a black top. Maheep Kapoor looked extremely pretty in a classic LBD that she wore with black heels and you rarely can go wrong with this perfect combination of classic fashion.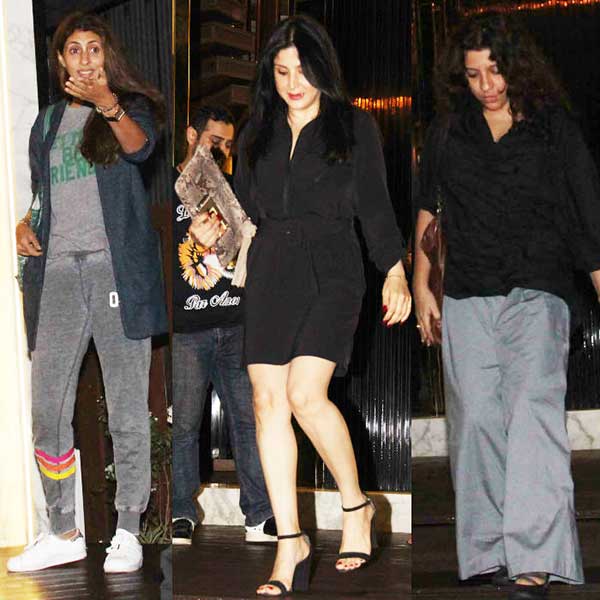 Although we know that Shah Rukh Khan and Gauri Khan's son Aaryan and Sweta Bachchan's daughter Navya Naveli, studied together and they belong to the same group of friends, but we can hardly keep a control over our interest that what might have happened when the friends met over dinner.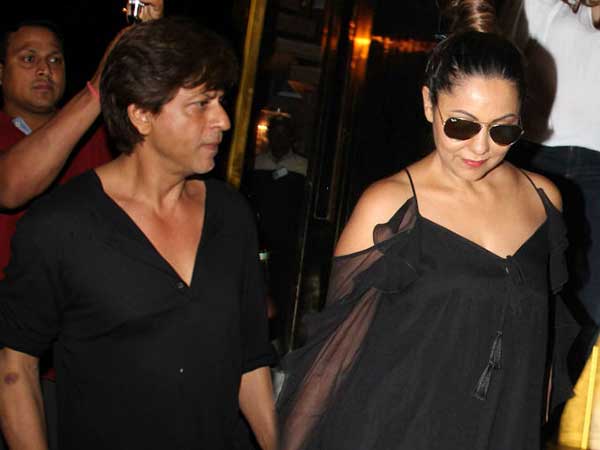 They seemed to have a wonderful time together as they left the restaurant premises in all smiles. Well, in the hustle bustle of life we often forget that celebrities are normal human beings who can have a dinner with their friends without having to discuss any propagandas, plans or projects but renewing the ties of friendship and sharing some quality time with soul mates.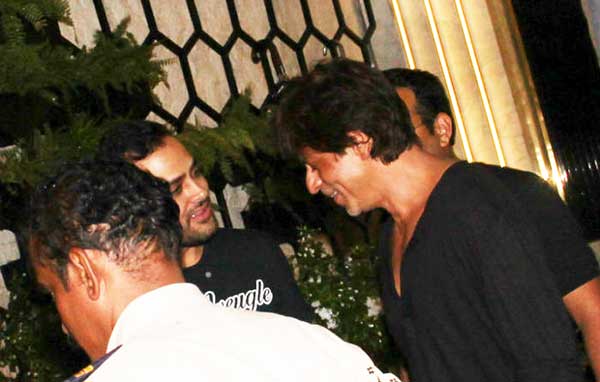 Shah Rukh Khan and Gauri Khan Dinner Date – Take a look at these pictures when the friends decided to meet over dinner on an extremely ordinary day of everyday existence.