Salman Khan's next heroine from bigg boss 8 – We talk about a tentative prediction about the girl from Bigg Boss house with maximum chances of getting work in a Salman Khan film.
Acting opposite Salman Khan is a dream come true for any girl in our cinema-crazy nation!
It can be a perfect launch pad or a great career move for any actress who wishes to get noticed and work with A-list film-makers.
Given Salman's liking for launching young girls, the female contestants in Bigg Boss try even hard to come in his good books. Sana Khan, from Bigg Boss 6 even got a role opposite him and after her every girl thinks that only Salman is their saviour as far as their career is concerned.
Let's check out which girl from Bigg Boss 8 deserves or has maximum chances to act opposite the megastar.
Diandra Soares
In case Salman goes colour blind and isn't able to notice Diandra's changing colours, whether on her hair or in her personality, only then he will give a chance to her for acting opposite him! As such, Sallu bhai is intelligent enough to know which girl is beautiful and talented enough to be launched as a heroine and would be loved by his loyal audience.
But yes, Diandra as a vamp?
Hmmm that can be a good idea, what say?
Dimpy Mahajan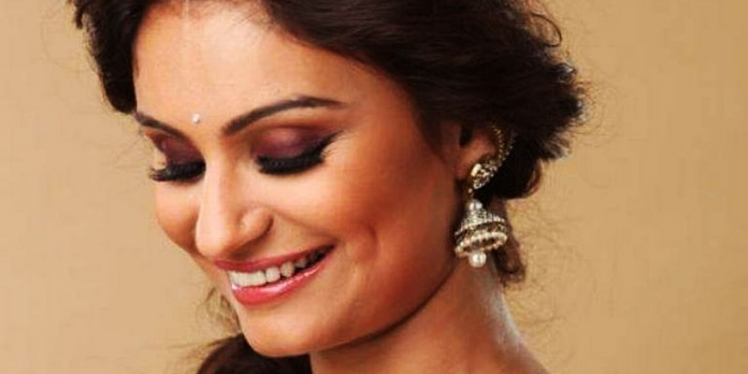 Well, well, she might be looking forward to a new innings in public life after her separation and eventual divorce from silly-funny man, Rahul Mahajan, but we think she has the least amount of attributes required to be a Hindi film heroine or an actress for that matter.
Whether her beauty is concerned or talent, she seems to be one of the wannabes than someone for whom people would pay to see on-screen!
Karishma Tanna
Now here is a girl who considers herself as a senior with an experience of almost a decade in entertainment world, with even a big hit in her kitty, Grand Masti! However, she is one of the most directionless and confused girl who might be having decent looks (might be, you know!), but the way she conducts herself inside the house, it seems her talent is only limited to get the crown of most unstable person!
We are sure Salman will not invest his time and energies on a person who doesn't have lot of potential to be a role model!
Renee Dhyani
She has just entered the house and too early to give a judgement on her, but one thing is for sure: this girl has a spark which will surely be noticed by Salman. She is chirpy, bubbly, looks kind of cute and has lots of energy to make things happen!
Now, whether she turns out to be the vamp of the house or is able to maintain this good-hearted banter is to be seen, but she definitely has chances to work with Salman!
Sonali Raut
Sonali might not have Karishma's height or Renee's cuteness, but this girl looks totally focused on her task.
All other girls are playing the game for various reasons which include working with Salman, getting career on track, getting more work, but Sonali seems to be doing everything with only one attention: getting movies and that too opposite Salman! She even went out of the way, out of the context to tell this to him.
Whether she has the talent or not, at least the desire, the fire is extremely strong in her to pursue her goals! Now Salman considers her or not, only time will tell!
These are our assumptions, in case you have better ideas, do let us know!
We shall wait for your suggestion, who knows Salman reads this and gets some thoughts!