Ranbir And Riddhima Kapoor – Just like many families, even Ranbir Kapoor's family is on Whatsapp. And they've a family Whatsapp group as well (Ranbir, Riddhima, Neetu, and Rishi Kapoor) Well; we don't know the name of their Whatsapp group, but recently, in an interview, Ranbir Kapoor revealed a lot of things about his family.
Most recently, Ranbir Kapoor was asked "who do you think is the most irritating person on your family Whatsapp group". Without hesitation, Ranbir revealed that it's one and only his sister Riddhima Kapoor.
Yes, and the reason is so, so relatable.
Firstly, before I reveal the reason, let me ask you, "Is there any person in your Whatsapp group who uses a lot of emoji's while explaining stuff?"  Or is there any person who will keep on typing what happened in one-one line? I've such friends, and I know that at times it's certainly very irritating. Hehe!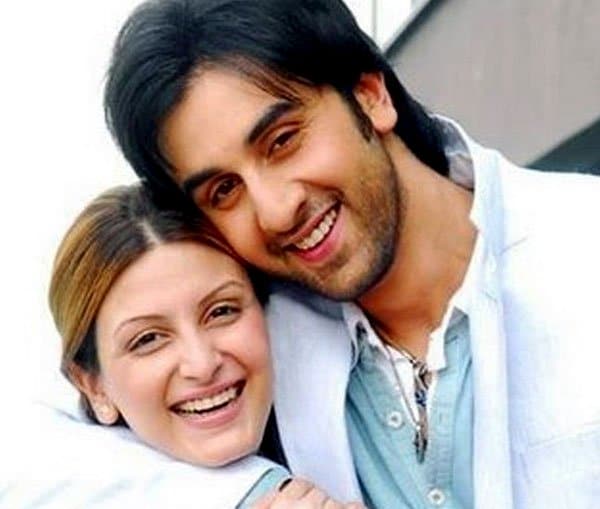 According to filmibeat, Ranbir Kapoor's reason behind the question asked was this "…I think the most irritating person on that group would be my sister. She is the kind of person who doesn't write the entire thing in one message. She puts one line each so your phone keeps beeping. She uses a lot of emoji's"
Isn't the answer relatable? I'm sure that those who have friends like this will relate to Ranbir Kapoor's answer. On the other end, we can't blame those texters, because maybe they're also adat se majboor. Hehe!
This was all about Ranbir Kapoor's sister. He also revealed what his parents are like. Here's what he said "My dad is a one word person. My mom is very warm so she would probably make it very sweet and polite."
Ranbir And Riddhima Kapoor – Also, Are you excited to watch Ranbir Kapoor and Katrina's Kaif "Jagga Jasoos"?