R K Studio Loss – A major FIRE broke out on the set of a dance reality show at the iconic R K studios in Chembur. From Ranbir Kapoor to Rishi Kapoor, Kapoor Khandan is deeply upset over this matter.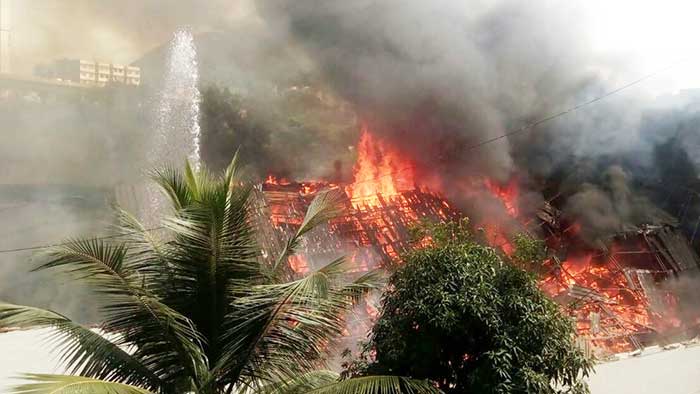 Rishi Kapoor, recently gave an interview to Mumbai Mirror and said "There were costumes from every RK film, from Awaara to Chalen. Most of the stuff was kept neatly in trunks and some of it was even labelled. The costumes worn by every RK heroine, from Nargis to Aishwarya Rai Bachchan, is lost. The jewelry worn by Padmini in Jis Desh Mein Ganga Behti Hai was also stored here with a lot of love. There were spears, sabres, artefacts, furniture and other regalia used for the various shoots. The Mera Naam Joker mask and clothes… Dabboo and I couldn't believe what hit us. This is probably why they say that one should never put all eggs in one basket. But for us, this was our father's legacy, and it was a treasure trove."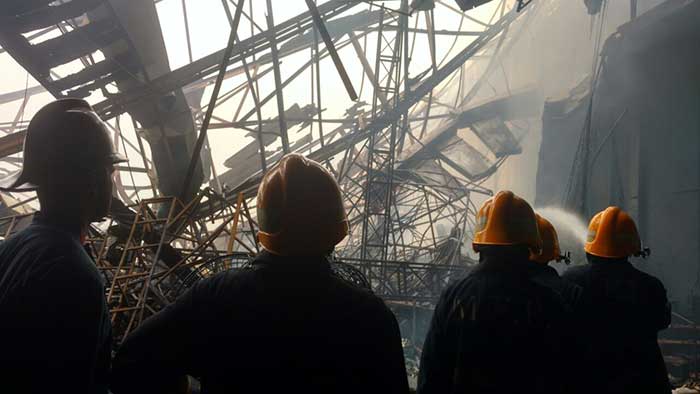 He also added "My father didn't buy a home for his family until Bobby's success. He put all his earnings into the studio because cinema was his religion." For someone who has been frequenting the place for '63 years."
The ones who were working hard to protect all the things are deeply upset and saying "everything is lost." It is a loss that even money cannot buy. There were lot of memories attached to the things that are nowhere to be found. "There is no fear of fire now, but as a usual procedure, we have asked the studio administration to clear the damaged portion at the earliest as it might pose danger" says Harshad Kale.
It is been said that the FIRE seems to be a short circuit but exact reason is not yet revealed. Investigation is still going on and it'll take almost 1 week.
(Source: Indian Express)
R K Studio Loss – What do you have to say?