Ranbir Kapoor In Short Films – No doubt, celebrities live a lavish life. But, that doesn't mean that their LIFE is entirely different, agree? I mean, they're humans and they do some things like us. Now, I agree that there are many celebs who did home schooling. But hey, there are celebs who went to school like other kids do.
Ranbir Kapoor once revealed that he was a naughty kid in his school.
Look at this picture (Yeah, he is looking cute)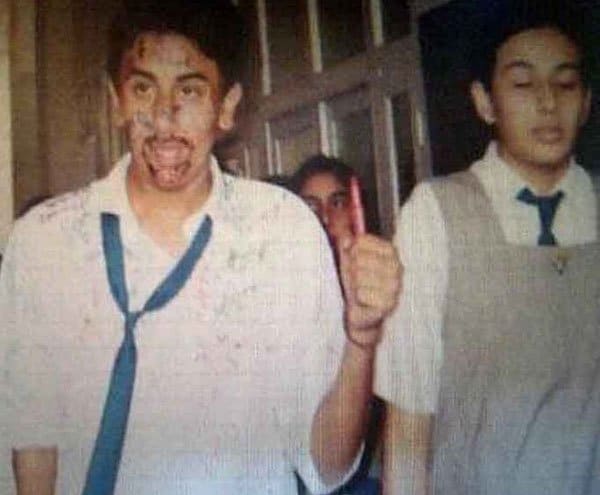 Maybe it was a Friendship day.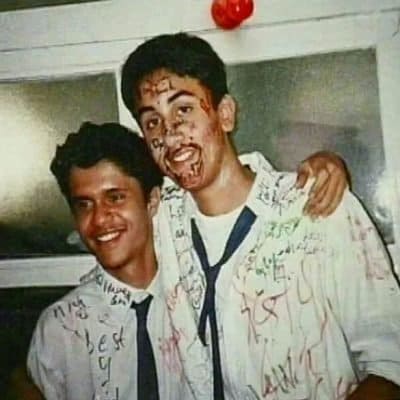 Coming back to his days in high school, Ranbir Kapoor in interviews revealed many things, including that he is was very scared of his father. But, there's something that not many people know. Wondering what? Did you know that Ranbir Kapoor directed and acted films in his school? No, right? Once in an interview (The Quint) Ranbir Kapoor was asked "At the school, did you act in and direct short-films?" Here's what he said "Yes, they had titles like Passion to Love, Undeclared Love and I Fall Asleep. I really like "Undeclared Love" in which a boy loves a girl silently… and discovers that she loved him too but only at her gravestone.
Ummm, it seems that Ranbir love movies that are a bit sad. And undoubtedly, he is damn good at acting emotional.
Sadly, the short film aren't there on the internet but we are sure that he must've acted really well. I mean, Ranbir Kapoor is a good actor so we can at-least say that "he must've done a great job in it."
– Other than that, Ranbir Kapoor BEFORE making his debut acted in a short film "India 1964" directed by Abhay Chopra. Here's the clip – it shows an intense Ranbir Kapoor trying to escape from prison. He holds a man hostage as Sharad, who is playing a policemen, threaten to shoot.  Let me tell you, this film was nominated for Students Oscars.
Ranbir Kapoor In Short Films – What do you think about the short film?