Pictures Of Rajvir Deol – We all know that Sunny Deol has two sons "Karan Deol & Rajvir Deol" with his wife Pooja Deol. Sunny Deol's son "Karan Deol" is been in news since months, as it is said, that he will be making his Bollywood debut soon. On May 22, 2017 Sunny Deol tweeted a picture with his son captioning it as "Started #palpaldilkepaas.. Karan's first day at shoot.. can't get enough.. my boy has grown big#love #actor #life."
Here's the picture.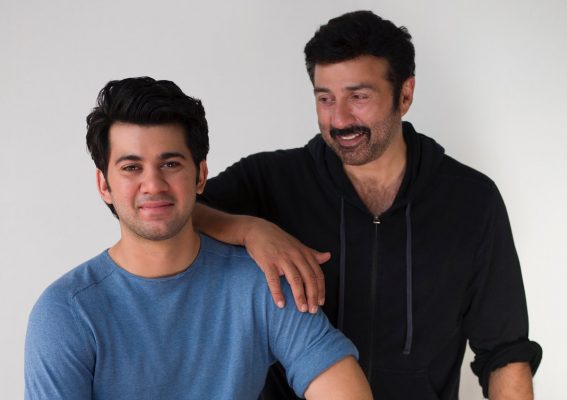 Since then, Karan Deol is in the news. There were reports that Karan Deol has already signed his second Film and many directors are approaching him. Well, we have no details about the second movie but it's clear that we will get to see his acting skills in the debut movie. Because of the buzz, many are more interested & focused on Karan Deol. Those who know that he has a sibling, desperately wants to know how his brother i.e. Sunny Deol's second son looks like. Does he looks like daddy Sunny or like his mumma Pooja Deol?
Wait is over…as recently, Sunny Deol's FAMILY picture went viral on Instagram. This picture was shared by Instagram page "Bollywooddirect" and it has 1,458 Likes.
Here's Sunny Deol along with his wife and his two sons "Karan & Rajvir."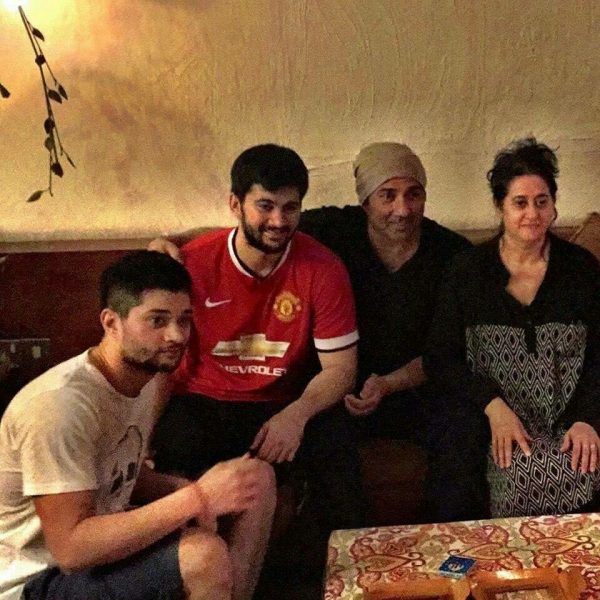 So, who do you think he looks like? Well, there are no details about him but it'll be interesting to see whether he, like his brother "Karan Deol" decides to join Bollywood industry or not.
Pictures Of Rajvir Deol : Other than that; let's see how Karan Deol performs in his debut Bollywood movie. Are you excited to watch him on-screen?
(Image Source: Instagram)