Here are five ideal bachelorettes from Bollywood who should have been on 'The Bachelorette India – Mere Khayalon Ki Mallika'.
Who would have thought Mallika Sherawat to be 'bahu' material? Did you ever imaging that a show would come up where the Sherawat babe would arrange for her 'swayamvar' and pick a husband? With 'The Bachelorette India – Mere Khayalon Ki Mallika' coming up in some time, we have been wondering if she is the right choice or not! She is hot, yeah. She has the booty to flaunt, sure, but not even in our wildest fantasies does she fit the description of a blushing bride. So, at Youngisthan, we have put together a list of five ideal bachelorettes from Bollywood who should have been on the show than the 'Murder' girl. Read on to find out who made it to this coveted list.
Ekta Kapoor:
The queen of TV is hitting her 40s and it's high time she looked for a 'dulha' to go home to. Considering her financial worth and popularity, getting a man shouldn't be an issue. She has often been in the news for her poor sartorial choices and chunky (ready unappealing) jewellery and we are wondering if that's why she hasn't been able to land the man of her dreams so far. The woman who has entertained the Indian audiences for over a decade with her trademark serials is yet to make her own love story with as much drama as her potboilers. We would have liked to see her in front of the camera than behind it, for a change. Will this unconventional diva go the 'Parvati' way? Will her life also boast of 'leaps' and passion like her soaps? Our guess is as good as yours.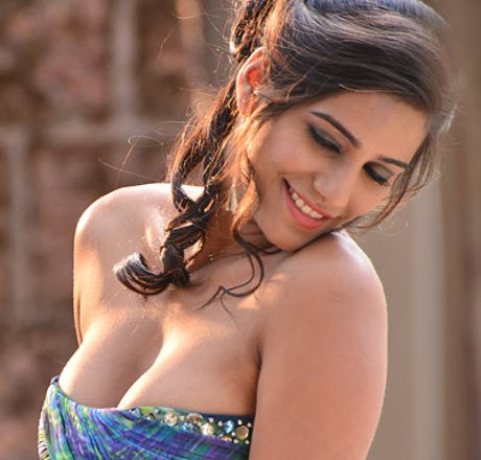 Poonam Pandey:
She is probably on top of every man's mind, what with her titillating pictures making her a trending topic everywhere. If her Twitter treats weren't enough, she made her Bollywood debut with a sizzling movie called 'Nasha' that left us reeling and wanting for more. She may be too young to embrace marital bliss, but that doesn't stop her from being one of the most ideal bachelorettes in town. We are pretty confident that having her on the show would help the TRPs soar higher than her skimpy skirts. And the production house wouldn't even have to spend on the marketing as her Tweets would be enough to get applicants from across the globe. Did the makers just miss out on their golden goose? Only time will tell. Don't worry, readers, we would have our eyes firmly on the show's movements and keep you posted.
Sushmita Sen:
The former Miss Universe of the unending legs fame is yet to find a strapping man to take home to mommy. With two adopted daughters, it would make sense to settle down soon so that the girls would have a father figure while growing up. Despite dating a string of men, the Bengali beauty has not been able to find love and happiness. After her romance with her brood of young men flew out the window, it's but natural for the diva to develop cold feet regarding marriages and commitments. Since she doesn't have any movies coming up anytime soon, her appearance on the show would boost the TRPs for sure, what with her loyal fans dying to see her back onscreen. We are sure the sexy lady has an explanation for this as well!
Urmila Matondkar:
Wherever is this Marathi mulgi? After ruling the 90s with her 'jhatkas' and 'matkas', she seems to have disappeared from Bollywood. It's a pity considering how talented and beautiful she is (or was? We would never know!). We have never really heard of her being linked to any star and don't know if she is currently in a relationship with anybody. But it would be nice to have her pretty face back on TV. She was last seen as one of the judges on dance reality show 'Jhalak Dikhla Jaa'. Will the reclusive actor read this post and take up more movies? We would be happy (and flattered) if she did so.
Preity Zinta:
What if her lover-turned-business partner Ness Wadia is being a mamma's boy and not walking down the aisle with her. There are millions of nice men out there who would give their arms, legs and everything else to wed the dimpled beauty. It's not like her IPL franchise is making any profits, she doesn't have any decent releases lined up either, so this would have been her only chance at being in the limelight. Somehow, the bubbly girl seems more conventional than Sherawat. What do you guys think?
Now that we have given out our list, time for you guys to tell us who you would like to see on this show. Shout to us in the comments section below and we might just make another post out of it!