Why can't Mika Singh hold it together?
He is such an amazing musician and composer, yet he finds himself embroiled in controversies.
This Singh is definitely not a king!
Mika paaji… how many FIRs against you can you manage?
Recently, an FIR was filed against him for slapping a doctor on stage during one of his jam-packed stage shows.
'Kiss' Se 'Thappad' Tak Ki Kahaani…. 😛
Remember back in 2006 when Mika and Rakhi Sawant used to be chuddy-buddies? Well, all that changed in an instant when Mika inadvertently kissed the damsel at a birthday party and earned lots of moolah for the wrong reasons.
Not only was he severely condemned for being a womanizer, he was at the behest of a war against the NCW – National Commission for Women.
Nothing really happened, Mika's bodyguards bashed up Rakhi's boyfriend Abhishek Awasthi and earned a few slaps for himself too at the behest of Rakhi ji… :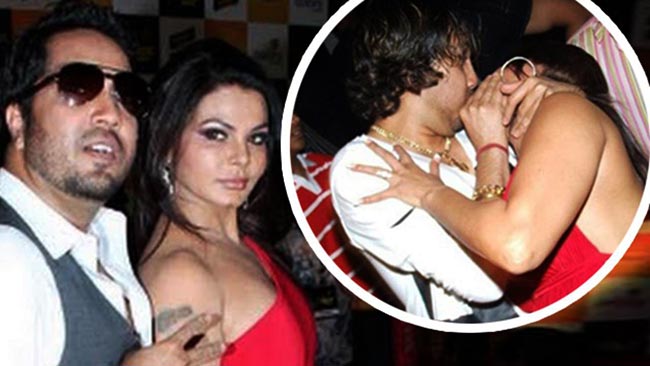 Now We Come To 2015…
Mika inadvertently slapped a professional doctor (an ophthalmologist) and possibly ruptured his eardrums in a bid to send a clear message to the audience that he will not endure slurs and abuses being hurled at him during his LIVE performance.
Apparently, the doctor was showing obscene gestures and hurling abuses at the singer at an event held by the Delhi Ophthalmological Society (DOS). A case of wrongful restraint and causing physical hurt was lodged by the Delhi Police.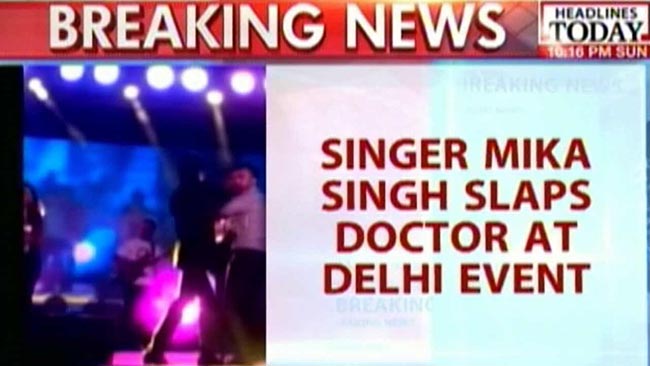 Why is this shocking? We know Mika is a 'bad bwoy'!
Apparently, Mika has been showing 'crooner with an attitude' phase a lot recently. Indian Medical Association (IMA) has appealed to all doctors of the country to not employ the services of Mika due to his disrespect towards the medical community.
He has also been alleged of being family member to a few people who slapped a doctor in Allahabad. The doctor was treating one of his relatives. The association has also issued a 'diktat' warning doctors not to buy Mika's CD's and cassettes.
Mika claims that the doctor from the Delhi incident was drunk and was causing disruption of a live concert, however, owing to his 'bad bwoy' image we feel he should have exercised restraint and let the bouncers handle the situation ( which is what eventually happened).
A slap was uncalled for, these people are neither children, neither are they Arvind Kejriwal who gets slapped for everything he does! :3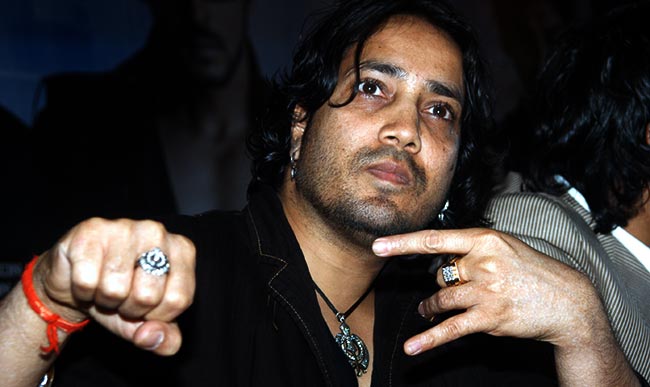 We just hope he uses his lips for belting out his awesome songs and his hands for holding the microphone… that's it! After all Mika paaji, aren't you tired of defending all these FIRs and allegations against you? 😛