Love-Story Of Jackie And Ayesha Shroff –
Jackie Shroff and Ayesha Shroff's love-story is trending now on the Internet.
Yes, it is.
And trust me; their love story is too cute. Jackie Shroff is truly a family oriented gentleman and he is super-romantic too. Now we can say that maybe this is the thing that might've stole his sweet-heart "Ayesha Shroff's heart." The couple is now happily married with two beautiful kids. No need to discuss about their kids right here, because they're already Social media's favorite.
So, let's begin the love-story of Jackie and Ayesha Shroff.
Jackie and Ayesha were both teenagers when they met each other. Let me tell you; Ayesha was extremely popular than Jackie Shroff during that moment. She was born in 1960 to a Bengali father and Belgian mother, and she grew up here in Mumbai. On the other side, Jackie was not that rich as compared to Ayesha. She was too gorgeous during her teen years too. It was that time when Jackie saw Ayesha who was only 13 years old in the school bus. Jaggu Dada fell in-love with her beauty and that was it. One day he went towards her casually to introduce himself. He told her that he is playing here with his friends nearby and that was it.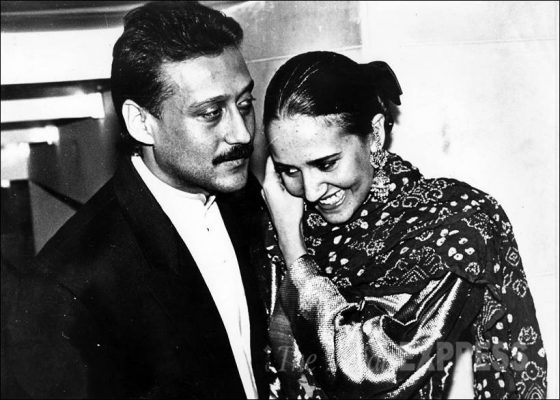 Quite filming, right?
Days passed and their next meet was at a record shop. Ayesha wanted to buy some new records and at that very moment Jackie stood up to help her. As reports to be believed, it was then when Ayesha saw Jackie and admired his generosity.
He then decided that this is the man she is going to marry.
Once again, love blossomed between the two of them and their cute romantic relationship started.
As I mentioned, Jackie wasn't rich enough to give her luxurious things in LIFE. So, they used to go out for long walks and they used to do some window shopping etc. Everything was truly PERFECT, and they even used to sit at the top of the double Decker bus.  (So cute, isn't it?)
Everything is not really that perfect, right? There was a twist in their LIFE now. Jackie who was in-love with another girl before Ayesha told her everything about it. Ayesha was blindly in-love with him, so she told Jackie to send that girl a letter saying "If she wants all three can stay together." – Yes!! Shocking, isn't it?
Jackie realized Ayesha's love for him and then the couple decided to tie the knot.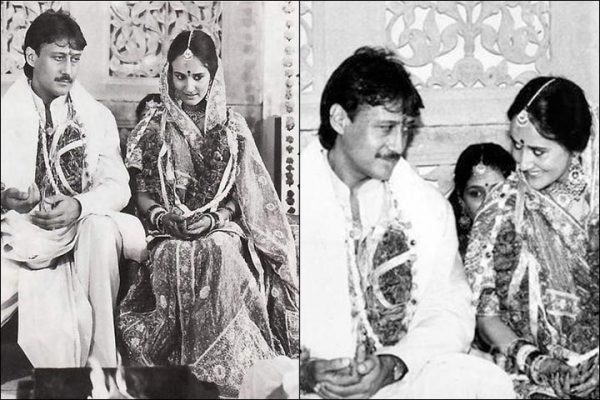 The couple started living in a chawl at first. Later, they welcomed Tiger Shroff in 1990.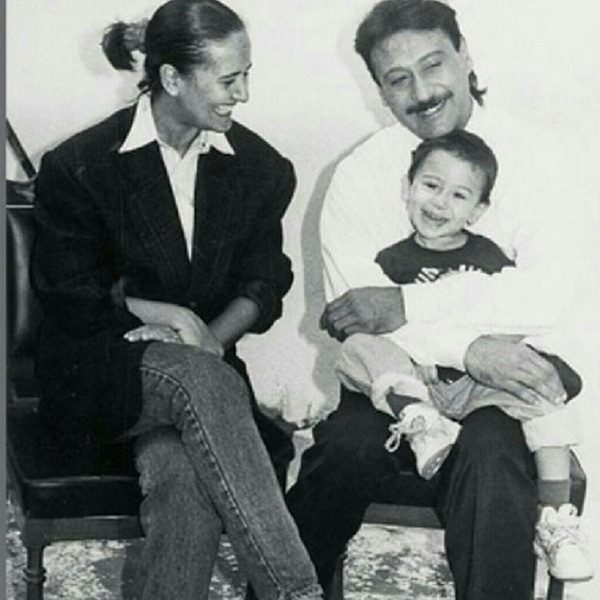 And then they welcomed Krishna Shroff in 1993, and the whole family was completed.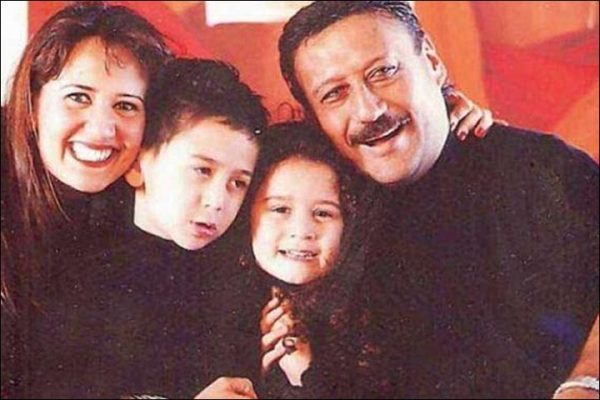 That was it.
The couple surely faced many bad things in life, but their loyalty and trust is what kept them together. After so many years, one can look at them and say they're still madly in-love with each other. Ayesha believes Jackie's comfort level is the best thing about him. And the way he treat others around him is something that makes him a better man.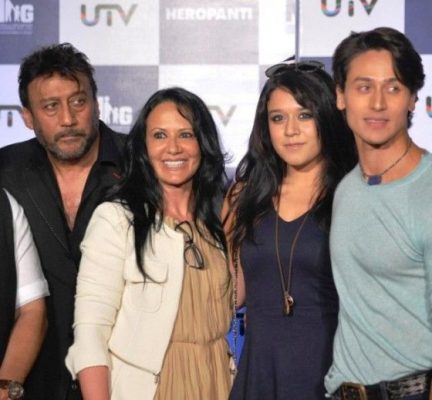 After-all, the way you treat others says a lot about you are, right?
Love-Story Of Jackie And Ayesha Shroff – What do you have to say?