Let's take a look at the lesser known brilliance of Indian cinema, which have been a source of inspirations for many Indian directors.
Indian cinema is often criticized for being full of fluff, opulent, larger than life, far from reality and very shallow in terms of the content. It has never been taken seriously when it comes to cultural studies. Especially in the last three decades Indian cinema is said to have gone through the worst phase ever, notwithstanding the likes of Anurag Kashyap and Dibakar Banerjee bringing the alternate cinema to the mainstream.
But, what most of us don't know that between the movies like Saajan and Chennai Express, Indian cinema has produced some of the most brilliant movies by poeple who got lost in oblivion due to India's preference for stars over actors and opulence over substance.
Let's take a look at the lesser known brilliance of Indian cinema (my personal favourites), which have been a source of inspirations for many Indian directors. Sadly, these movies are not available easily so download from torrent or watch it on YouTube, but don't miss these movies.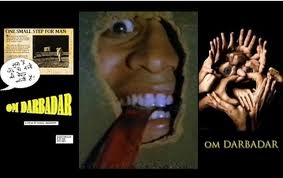 Om Dar-Ba-Dar, 1988: FTII graduate Kamal Swaroop employed nonlinear narrative along with an absurd storyline and directed a film that never got commercially released but got appreciated in the International Film Festivals.
Story: The movie is a satirical portrait of life in a small mythical town in India and tells a story of a disillusioned young boy called Om with an equally crazy family. His father leaves a government job to pursue astrology and his sister is dating a waster, while Om is just meandering aimlessly in self created world of illusions.
Not to be missed: The wedding barat song that inspired Dev D's Emotional Atyachaar- 'Meri jaan ek'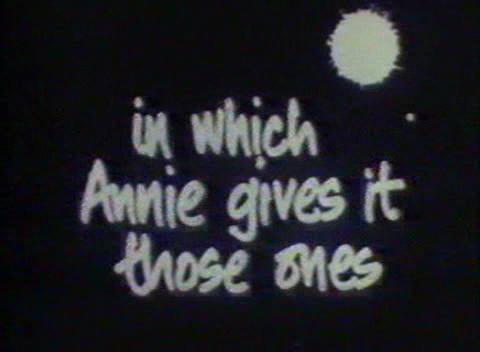 In which Annie gives it those ones, 1989: Written by Arundhati Roy, also said to be part autobiographical, where she relates her own experiences of studying in SPA, School of Planning and Architecture, Delhi, this movie bagged two National Awards. Directed by Pradeep Krishnan, In Which Annie Gives it Those ones had an unfathomable cast including Arjun Raina, Roshan Seth, Arundhati Roy, Himani Shivuri, Divya Seth and Shahrukh Khan, and acquired a cult status a year later its release.
Story: Now a staple diet of all architecture students, the movie revolves around Annie a final year Architecture student who fails to graduate because of the clash of ideologies with Yamdoot, the HOD. What happens when Annie finally gives Yamdoot, what he asked for? Will he finally graduate?
Not to be missed: Shah Rukh Khan will surprise you as a dandy guy, who loves to gossip.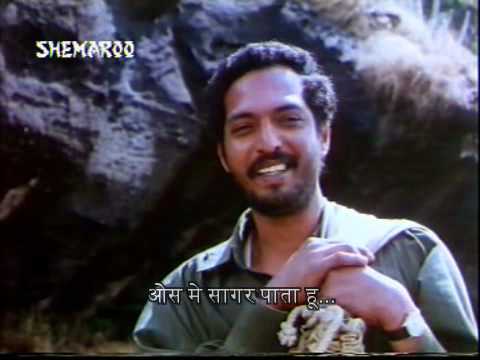 Thoda Sa Rumani Ho Jaayein, 1990: Directed by Amol Palekar, the movie is part musical with a lot of poetry and verses. Broadly based on understanding human psychology and reactions, the movie has now become a part of Management studies pertaining to Human Behaviour
Story: It is a story of an unconventional girl who is beautiful, educated and single, but, lacks confidence. Whiles she quite content with her life, her family keeps preaching her on 'how she should be', until one day a magician (rain man) comes to their rain-fed town and makes her realize the power of belief. Though, he does change her perception, did he also make the rain gods happy? Go, figure out!
Not to be missed: Brilliant performance by Nana Patekar and Anita Kanwar.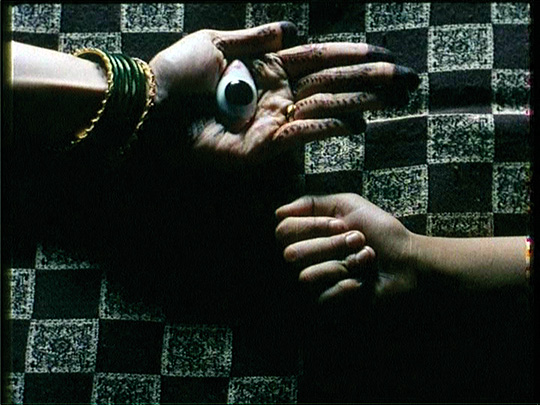 Ksha Tra Gya, 2005: Amit Dutta directed the riddle called Ksha Tra Gya, where the answer to this riddle is another riddle within the story. The movie doesn't have any dialogues but a psychedelic background score that keeps you hooked and is loaded with special effects and mythological references that will take you on a visual trip.
Story: It's a story of a boy (who is also an old man) tells a story that he is inventing as he goes on narrating it including his journey from his home to the school and the book. He sees surreal things and the visuals are a projection of his imagination. Does it sound scary to you? Don't worry, it's just trippy.
Not to be missed: Visual effects and background score