Kareena Kapoor And John Abraham– Kareena Kapoor Khan is indeed a controversial queen.
Kareena is known for her bold statements and she simply doesn't care about what others think about her. She has given many such bold statements about many actors and actresses from the Bollywood industry. She even said that she doesn't want to work with John Abraham in any movies.
But, nobody ever thought that she was so damn serious when she said that. It seems Akshay Kumar's dialogue suits her in this scenario. Do you remember, Joh Mein Bolta Hu, Woh Mein Karta Hu…leave the rest. Till date, Kareena Kapoor is not interested to work opposite him in any leading movie in Bollywood industry.
She once said that she only works with A-List actor, but in this case, John is certainly an A-list actor, right? Then what made her take a decision about not working with Bollywood's hunk John Abraham? Alright, don't stress too much, because we know the answer but wait a little bit.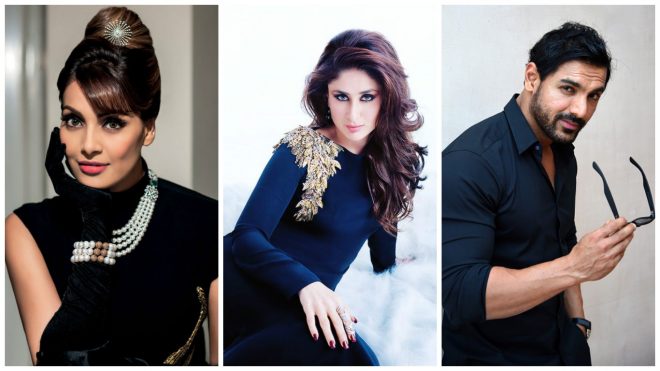 Here's something more to tell you all- Kareena even called Salman Khan a bad actor once, but still she went on to work with him in 5 hit movies. So then, what's the issue with Abraham?
Not just John Abraham, Kareena doesn't want to work with Bipasha Basu as well. It all happened when Bipasha poked fun at Kareena's outfits on the sets of Ajnabee Not just that, there's another scene that happened while filming Ajnabee in Switzerland. It all went like this; Bipasha Basu took Kareena Kapoor's designer Manish Malhotra without taking Bebo's permission.
This thing somehow didn't go down well with Kareena Kapoor Khan and she was so annoyed at that moment that she called Bipasha Basu "Kali Billi." If this was not enough, then on Koffee with Karan show, Kareena Kapoor said "I don't want to with John Abraham because he is expressionless."
Now was it all because she was angry on Bipasha, and so decided to diss her then-BF John Abraham, or did she really meant what she said on the show.
Till date, Kareena is not at all interested to work opposite John Abraham and that adds them on the list of "Bollywood Actors who don't want to work with each other."
Still, let's just wait and watch if she changes her mind to work opposite John Abraham.
This was all about Kareena Kapoor and John Abraham.