Instagram Pics Of Aryan Khan – Firstly, all those who had no idea about Aryan Khan's "verified" Instagram account, let me tell you that he is OFFICIALLY on Instagram with 330k followers. He has a very clever bio "Let's all pretend that this is a really clever bio."
See, isn't that a CLEVER bio? One has to admit that SRK's handsome son is very smart and witty.
Let me remind you that Aryan Khan is the first star-kid who has not yet made his entry in the Bollywood industry and yet has a verified Instagram account.
Actually there's a short story behind it.
Earlier, when Aryan Khan was NOT officially on Instagram account, there were many accounts which were made using his name. This was something unacceptable by the popular star-kid Aryan Khan, and that's why all the FAKE accounts attributed to SRK's son were deleted. Not only that much, many of his fan-pages were also deleted during that time.
And then, Aryan Khan came with a BANG with his VERIFIED Instagram account. We must admit that he really knows how to comeback with a bang. Talking about his Instagram account, he is very active on his account and keeps sharing pictures every now and then. Most of his pictures are with his FRIENDS, and there's one thing that you'll certainly notice in all his pictures i.e. his straight face.
Yes, he is very famous for that, right?
Anyways, check out these Instagram pics of Aryan Khan.
Look at that smile.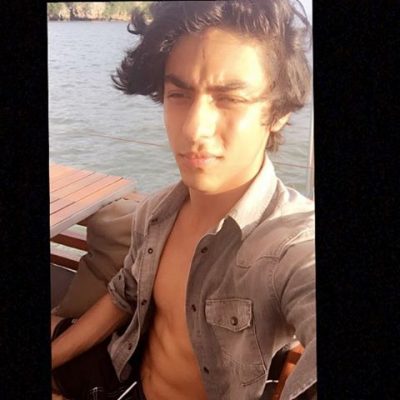 He looks just like his dad, right?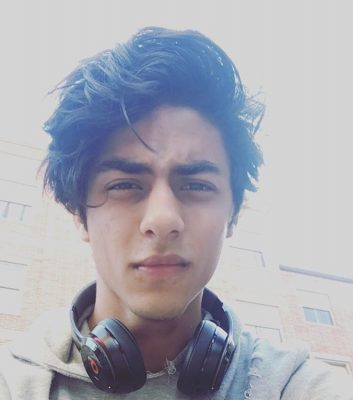 He always makes sure his hair is on point.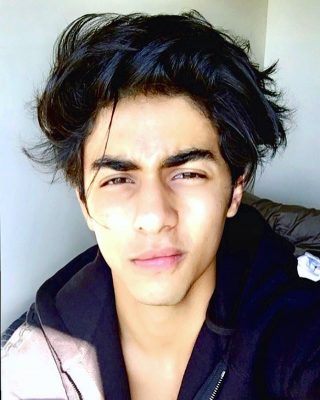 Wassup with those eyes – Halloween Fun?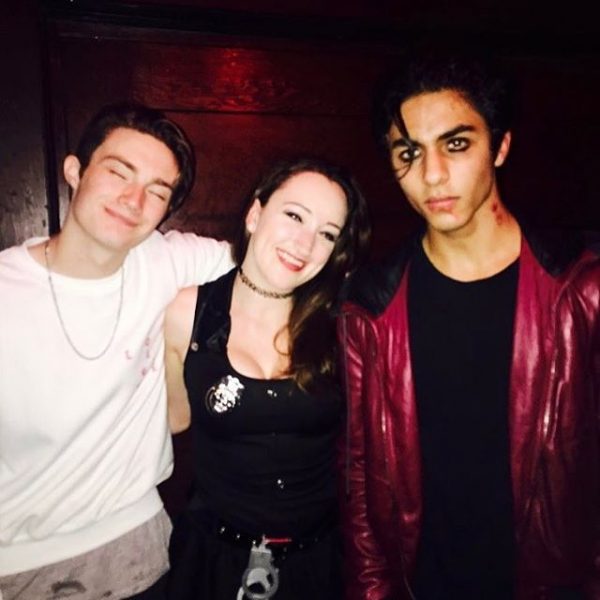 Is this a movie-scene? Hehe!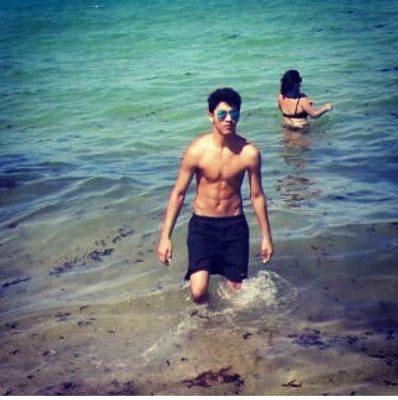 Can you spot him? Yeah, he is on the right side.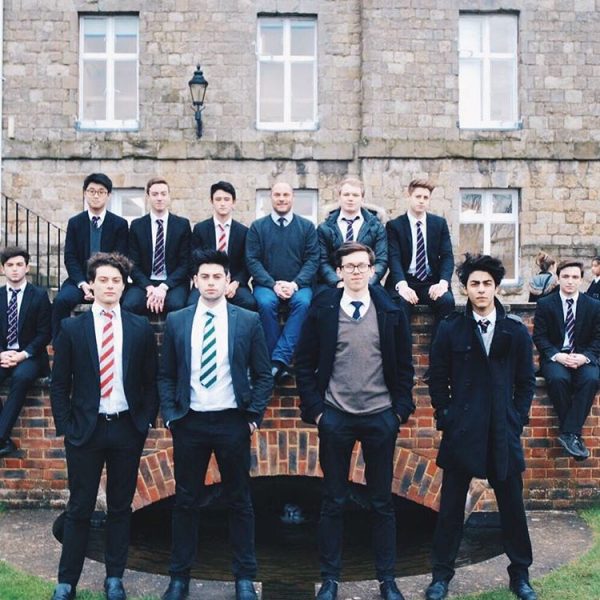 I'm sure that you don't want to miss this video.
SRK's son is quite young to make his B-town debut, but that is not stopping him. Remember SRK once revealed that currently Aryan Khan is too busy watching English classics like The Untouchables, Goodfellas, and Michael Douglas' Falling Down. He will also watch Hindi movies i.e. "Sholay", "Devdas", and "Do Aakhein Barah Haath" to understand the cinema world. So no doubt, once he is done watching and understanding, we can expect Aryan Khan's entry in the Bollywood industry.
Karan Johar is already very excited to launch him in Bollywood.
 What do you have to say about these Instagram pics of Aryan Khan?