Indian legend Amitabh Bachchan – AB senior and his many talents are sure to sweep you off your feet when you see him playing the sitar and speaking in Bengali in Piku.
A place where people know you and judge you most by your looks, personality and voice, the film industry, is home to one such actor who has left an indelible mark in the history of Indian cinema.
Yes, I am describing none other than the Legendary Amitabh Bachchan, who was at first rejected in the industry and even by All India Radio for his deep baritone, his tall height and dark complexion.
The angry young man of Bollywood who first tasted fame in the early 1970s with films like 'Laawaris', 'Silsila', 'Sharaabi', 'Naseeb', 'Jaadugar' and 'Coolie' is still reigning the film industry with his newer and less explored roles like that in 'Nishabd' or 'Bhoothnath'. His movie, 'Shahenshah' raised such hype among the audience that he started to be known as the 'Shahenshah' of Bollywood.
The actor has acclaimed numerous awards and immense popularity not only in India but such is his grandeur that he became the first living Asian to be immortalised in a wax statue at Madame Tussauds Wax Museum.
Big B proved those people wrong who thought that the struggles he faced after Coolie and even before his debut film will see the end of his acting career by generating hits after hits at the box office after delivering 12 flops before Zanjeer, his first big hit.
He could manage to do it all not only by showing his acting skills to the world but by being persistent, hopeful and confident of his abilities. Coolie witnessed AB senior in a critical condition where he was in a coma and fans had gathered outside his hospital praying for his fast recovery, but he, it seems took a rebirth to captivate us more with his wonderful performances.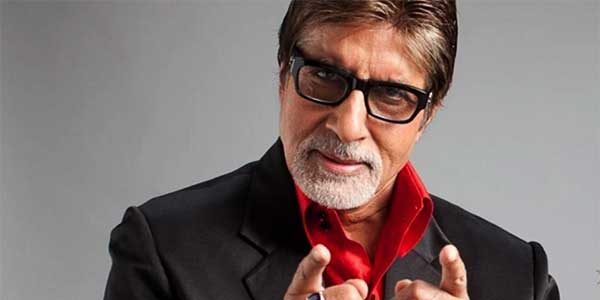 Amitabh Bachchan is a man of many talents who has kept on evolving since his debut film till date and still is able to woo the audience with his dialogue delivery and versatile role-playing. Be it comedy, drama, romance, horror or playing the villain, he has been there and done it all. Many people would agree if I say that he has been a perfectionist in all roles and become an institution that the Hindi film industry is reckoned with in these years.
The megastar has managed to enthral the audiences till date with his sheer talent especially in movies such as Black, Paa, Nishabd and Buddha Hoga Tera Baap that required him to play some of the most challenging roles like a teacher for the blind, a child suffering from Progeria, a genetic disease, et al. Most of his movies have done well both commercially as well as received much critical acclaim.
At a time when the Indian Television Industry was not doing well, Big B took the industry to new and unexplored heights with his popular quiz show, Kaun Banega Crorepati (KBC). He has managed to gain so much success in this show that several seasons of the show were launched one after the other and the show still continues to mesmerize the TV audience with its eighth season doing the rounds.
Big B has given advertisements his fair share of talent too where Tourism and other ads have been quite a success only with his presence and dialogue delivery. He has been promoting tourism for Uttar Pradesh, Gujarat and Kerala, showing his belief and tolerance of different cultures and states of India.
His campaigns on Polio and 'Save the Tiger' have increased much awareness in India, also making him a socially responsible and conscientious citizen while being an active supporter of UNICEF.
No other man at the age of 72 can so eloquently radiate the charm of a 25 year-old like Big B whose energy levels and voice still keeps the audience asking for more.
For his innumerable fans in India and abroad, there is much more that comes from the superstar. Big B has shared a sketch of Shamitabh, his upcoming movie with director Balki on his blog post.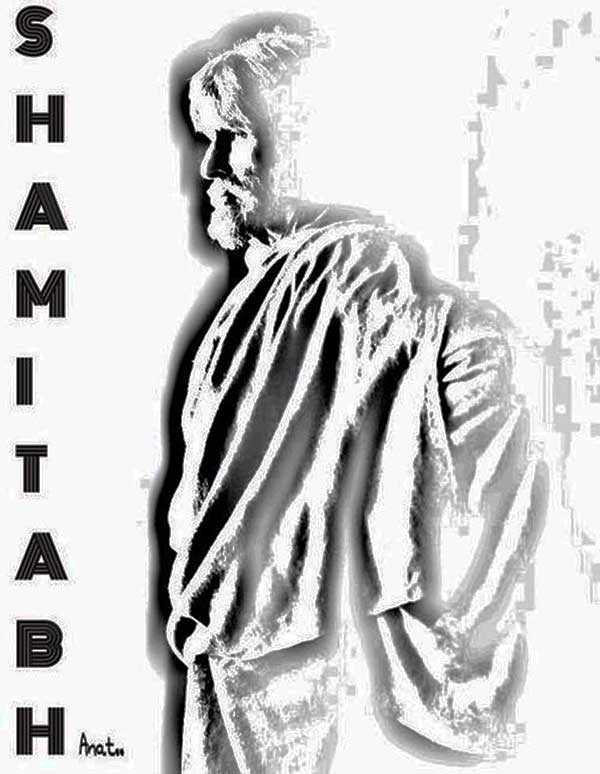 The sketch comes directly from him and has already gained much appreciation from his fan base following his blog.
If you think this is all about the star, you will be amazed to know that he learnt sitar at this age for his role as a Bengali father in his upcoming movie, Piku. The actor sure loves to experiment with different roles, skills and movie scripts!
A blessing for Bollywood, this impeccable actor has also been the narrator and playback singer for many movies. His acting career spans four decades and has more than 300 films in his kitty with four National Film awards and fourteen Filmfare Awards to his credit.
The actor sure knows how to turn his weaknesses into strengths as even when he burnt his hand in Sharaabi, he did not stop shooting or get the dates postponed. Rather, the star went on to make a style statement by putting his one hand in his coat pocket while shooting.
AB senior has worked amicably with new-age, young directors such as Karan Johar, Apoorva Lakhia, Farhan Akhtar, Shaad Ali and others. His fame surpasses all limits as the glorious actor has been conferred with the Honorary Citizenship of the French town in Deauville and honorary doctorates from various foreign universities. Voted as the "Greatest Star of Stage" by BBC and for the 'Actor of the Century' award in Egypt, Big B's persona is known worldwide for his contribution to the world cinema and the countless laurels and accolades he has gathered in his journey so far.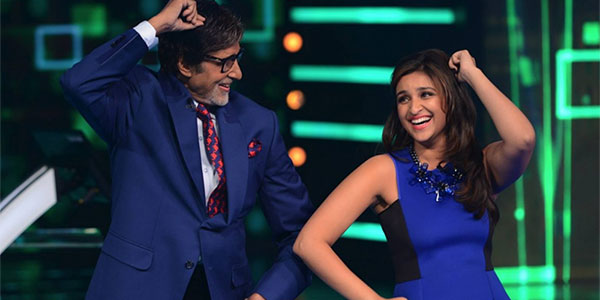 Big B's energy and enthusiasm will be a matter of awe for anyone especially as he has come to be the multitasking maven with multiple shoots, endorsements and many other commitments in his jukebox. His zeal to learn more and continue working even in the pink of health not only inspires the average man but even actors and directors who love to weave stories keeping in mind Big B's persona and roles for the histrionic that he is.
The famous dialogue of 'Shahenshah' truly defines him, "Rishtey mein to hum tumhaare Baap lagte hain". What say?