Best friend Pairs in Hollywood – There is a common belief that celebs can't be friends, especially women who are jealous of each other in terms of beauty and success.
This fact also can't be ruled out that you barely make genuine friends at work because there is a lot of mental rivalling at play. However, there have been some celebrities who has broke free the stereotype to pledge lifelong allegiance to their friendship who even went to the gamut to sacrifice their roles for each other, or helping each other land better roles.
They have taken the foot down for each other to shut down trolls from gossip magazines and even fluff each other's dresses at the red carpet.
Best friend Pairs in Hollywood –
Jennifer Anniston and Courtney Cox:
Jennifer Anniston and Courtney Cox are friends from the time they co-starred in 'Friends'. They are the reel life friends who became best friends in real life too but their friendship is not pretty much known to us all. They have been friends for quite sometime now ad have seen the highs and lows of each other's lives so far.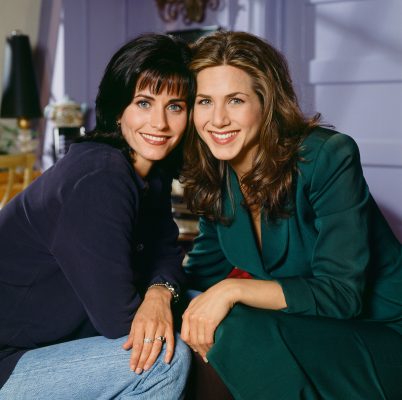 Katy Perry and Allison Williams:
They are seen attending shows together which gives testimony to their lasting friendship. Katy Perry is a famous singer while Allison Williams is an actress of the same repute. These best friend pair accidentally went blonde in the same day of 2017.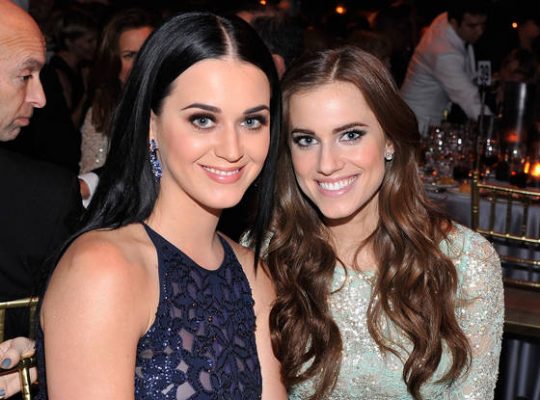 Selena Gomez and Jennifer Aniston:
The renowned stars met at their joint management company and as their stars had it, they bonded instantly and became friends for life. Anniston invited Gomez to her house and pampered her with home-made pizzas. According to Gomez, Anniston is very kind and sweet who showers her with maternal advice on every given occasion.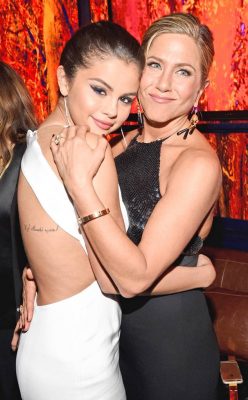 Chelsea Handler and Jennifer Aniston:
Their friendship goes eons back and it just happened in a click as if heaven orchestrated this, of course. They both are besties and Anniston grabbed headlines while defending her bestie and calling Angelina Jolie a 'Lunatic'. Anniston also said that she did not care about the divorce of Brad Pitt and Angelina Jolie and that she is only defending her best friend.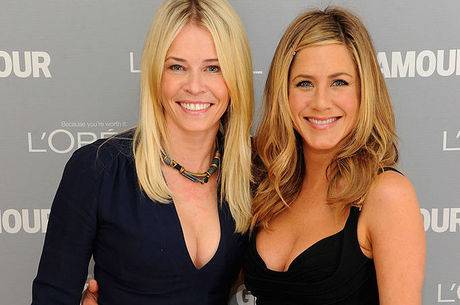 Selena Gomez and Cara Delevingne:
This famous model and pop singer pair in Hollywood best-friend pair is a talking point because of their bond. Delevingne is a retired Disney star who Selena loves to hang out with. They have also been seen attending events together and getting cosy with each other. Gossip mouths even embarked upon the idea that they could have been more than just friends but both of them rubbished it in public.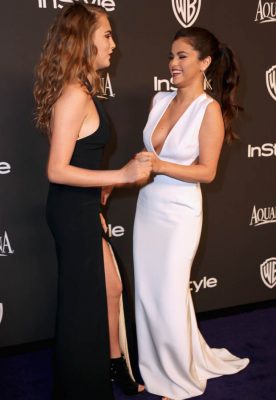 Sophie Turner and Maisie Williams:
They both are 'Game of Thrones' stars whose Instagram profiles stand glaring proof to their friendship. From onscreen sisters to real life friends, it was quite a happening journey for both of the girls. Guess what? they even have matching tattoos.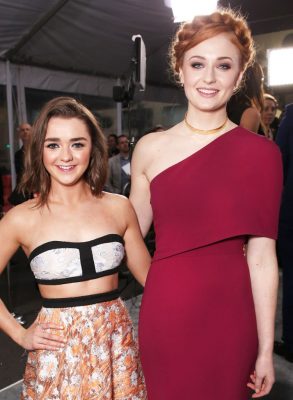 These are Best friend Pairs in Hollywood – These celeb girls really give us major BFF goals and we should take a cue from them this friendship day.