From Carrie Bradshaw's fabulous fashion statements to Samantha's coquettish style, Sex and the city was one of the most hit TV series at one point, after which a movie was made on it and also a sequel to it.
These 30 or 40-something ladies have been everything – bold, brash, sad, happy, flirtatious, committed, single, as I said practically everything on the show. All of them had their unique identities, coping with lives in their own way. While Samantha preferred a one night stand for getting rid of all that stress, Carrie would write it out and let her creative juices flow on a gloomy day. It wasn't some bra-burning feminist kind of a concept, but a light-hearted frothy serial which you could watch when you are not in one of those 'oh, I gotta take life seriously' moods.
I was wondering if the show is remade in Bollywood, who would be the apt characters to step into the shoes of these famous four fashionable babes.
Preity Zinta as Carrie Bradshaw
The actor can be the perfect Carrie only if she tones down all that bubbliness. Bradshaw was dreamy, mature and reasonable, she wasn't talkative, but she wasn't quiet either. Zinta can portray the confident body language of a writer and a fashionista, but she definitely needs to keep that effervescence in check if she has to play the perfect Bradshaw.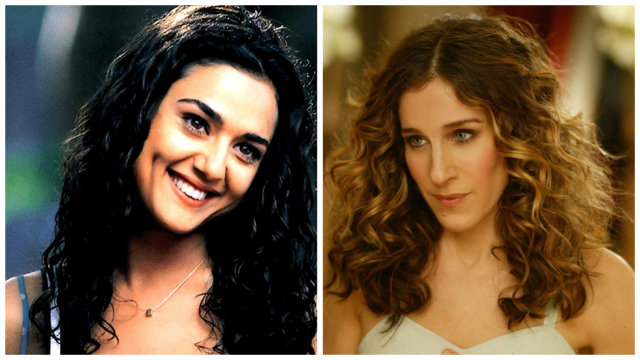 Karisma Kapoor as Charlotte York
Charlotte was conservative and unadventurous. She was the quintessential homely gal on the show, who played by the rules, never did anything wrong and she had rather be a saint than a sinner. Lolo can pull this off amazingly.
Malaika Arora Khan as Samantha Jones
Samantha is one helluva hot cougar. She's not a prude, talks about sex and her uncontrollable desires unabashedly. She's one of those who loves to chill with her Martini and letch at men with great pleasure. Malaika is super-hot at 40, I can imagine her raising temperatures as the sexy Samantha.

Urmila Matondkar as Miranda Hobbes
A lawyer by profession, Miranda is successful and intelligent. She's a nerd, but does not mind having a gala time with her uber fashionable friends. I can picture Urmila as the 'sheath skirt-blazer' wearing corporate chick, who loves to galvanize her grey cells into action rather than skimming through Vogue in her free time…