Huma Qureshi's Promotional Outfits – With "Jolly LLB 2" set to release, Huma Qureshi's promotional style game is right on point.
Huma Qureshi might not be a style icon in Bollywood industry, but this time, I think that she might become one. Yes, Huma is nailing it with her amazing outfit choices. Not just that, her hairdo is also right on point. While promoting her upcoming movie "Jolly LLB 2", Huma is rocking each and every color superbly. Trust me; she's spreading the Jolly vibes with full enthusiasm and charm.
Undoubtedly, Huma is stealing a lot attention wherever she's going.
Even with simplicity, Huma is flaunting her beauty in each and every outfit. Her make-up is right on point, heels …you name it. Huma Qureshi has been sharing her complete stunning look on her Instagram account and honestly, she's a treat to watch. The outfits are amazingly bringing out her personality and Huma's every look is 100% promising. To be honest, Jumpsuit, Maxi dress, cape and skirts, Huma is nailing everything.
So, here are Huma Qureshi's promotional outfits.
Huma Qureshi chose this lovely attire and she nailed it looking absolutely gorgeous…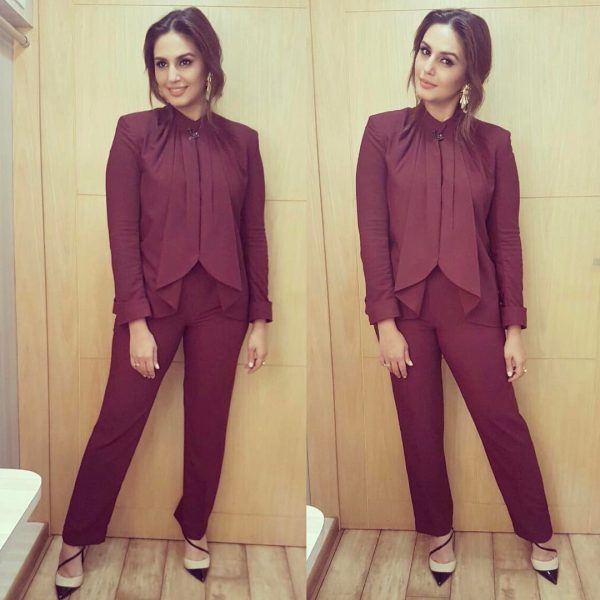 Simplicity at it's best 😉 Huma is looking red hot in this beautiful dress, agree? I'll guess that you do 😉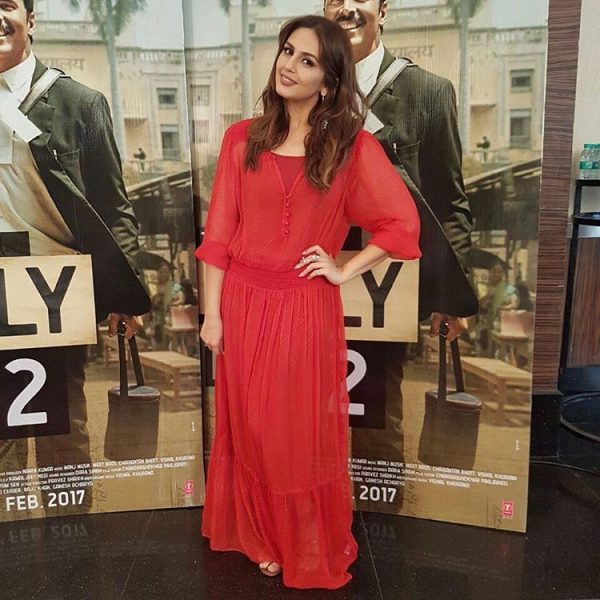 What do you think about this black attire? I think she completely killed it… Her lipstick is perfectly matching her stunning outfit.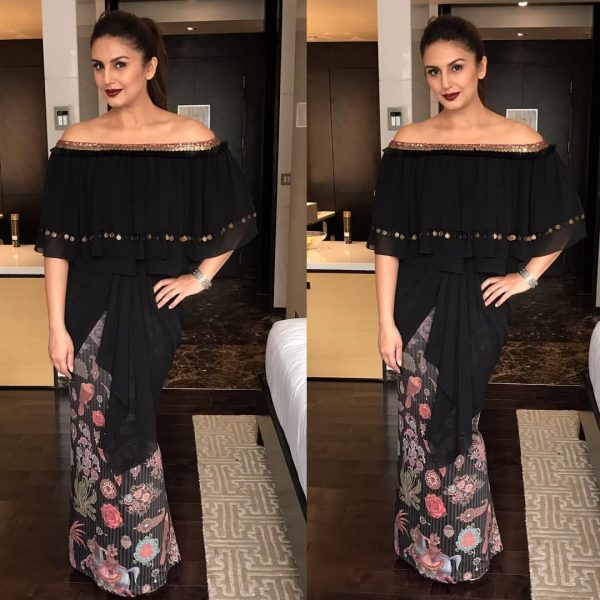 In Huma's words this picture says "Military meets Maroon" 😉 Seriously, this Sanjana Batra attire is so spectacular.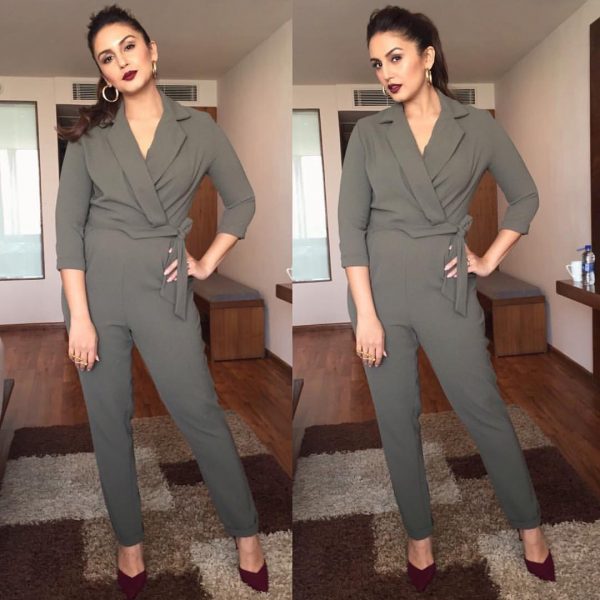 How many of you need a cape like this? Hehe! It's wonderful, right? Don't miss the shoes.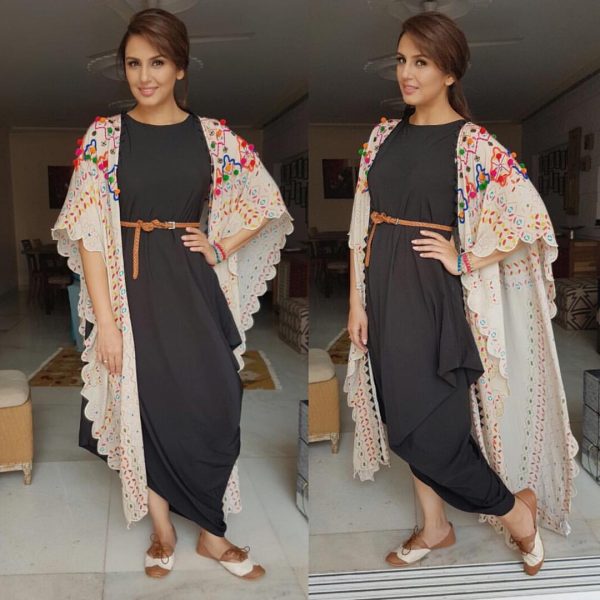 One word – "Pretty"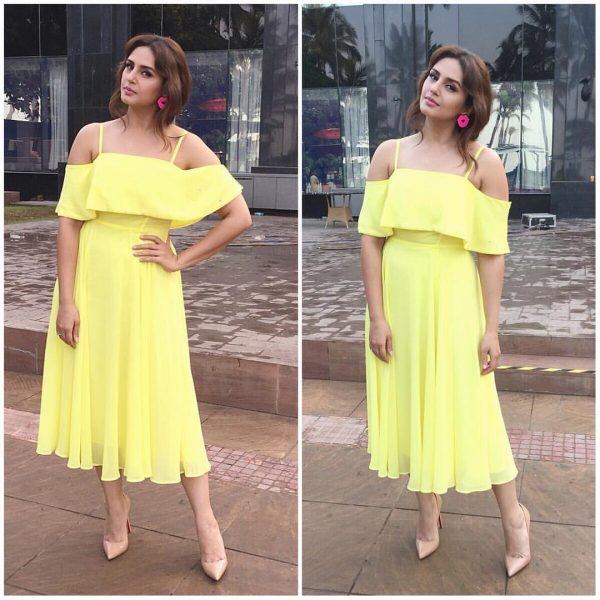 Lovely dress plus Lovely Pose 😉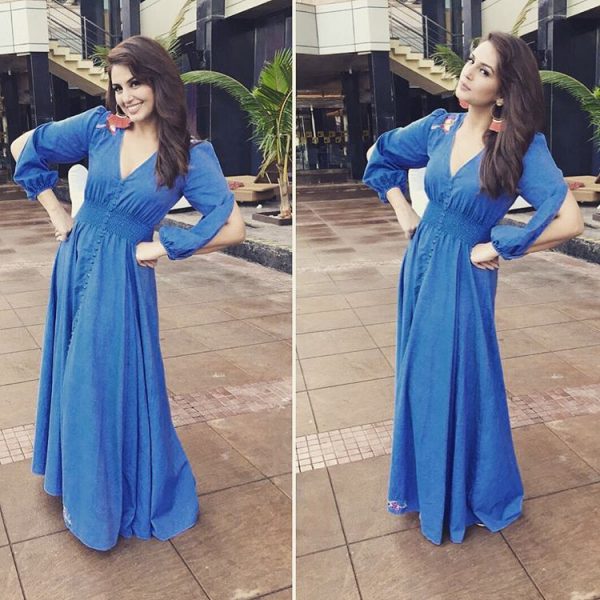 WOW!! Hat's off to Manish Malhotra for making her look so fabulous.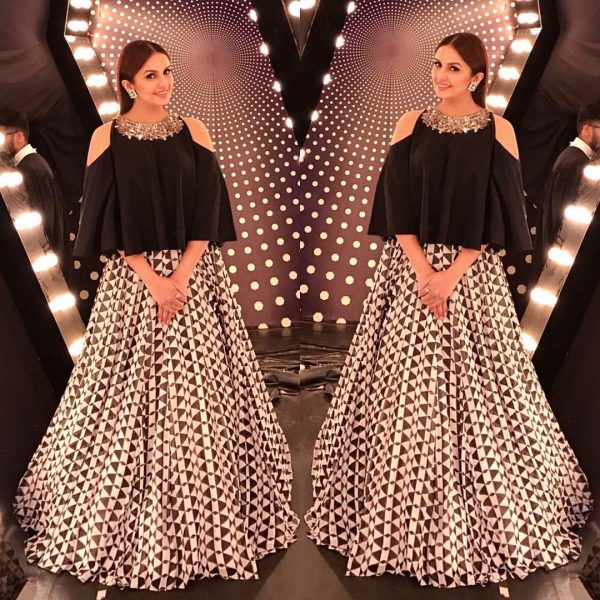 Hair, make-up, shoes and her striking outfit…everything is so on point.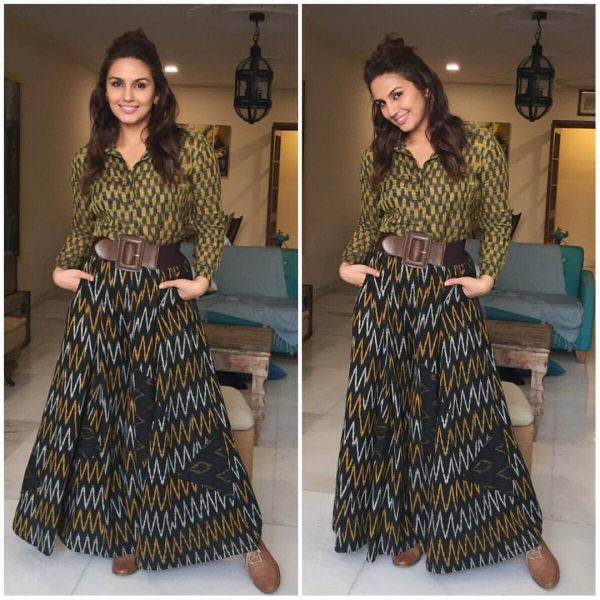 So, what do you have to say about Huma Qureshi's Promotional Outfits?