Fitness Secrets Of Yami Gautam – Yami Gautam is gorgeous & talented.
Oh and she's fit & fine too. But have you ever thought what the secret behind all of it is? I mean, she's not an actress who you'll catch going to the gym like the other B-town actresses (Kareena Kapoor, Alia Bhatt, Malaika Arora, Jacqueline Fernandez & the list goes on & on) So how does she manage to stay fit & fabulously fine? Finally, today you'll get to know all her secrets. So are you ready? Obviously you are.
Let's begin –
Yami starts her day with a glass of pomegranate juice and follows it up with a protein rich breakfast which typically consists of an egg-white sandwich, a banana shake and almonds. Yami has several small meals through the day. Before lunch, she has a bowl of fruits and nuts to keep her metabolism racing. She believes in eating more fruits than fruit juices, to keep the fibre intake high. For her lunch, she usually has dal, vegetables or chicken curry with chappati, curd and a cucumber salad. In the evenings, she has brown bread sandwich and follows it up with grilled fish for dinner.
Yami also keeps her body hydrated at all times and keeps sipping into water or coconut water whenever she finds time. She keeps her body cool with water-based fruits like melons and litchis too.
Cool? Yami Gautam also practices Yoga. She believes Yoga really helps one to stay fit & fine. Yami Gautam does hot Yoga for 90 minutes & she also does Pilates. For many who have no idea what "hot yoga" is, click here.
Yami keeps sharing many pictures of her working out & here are some.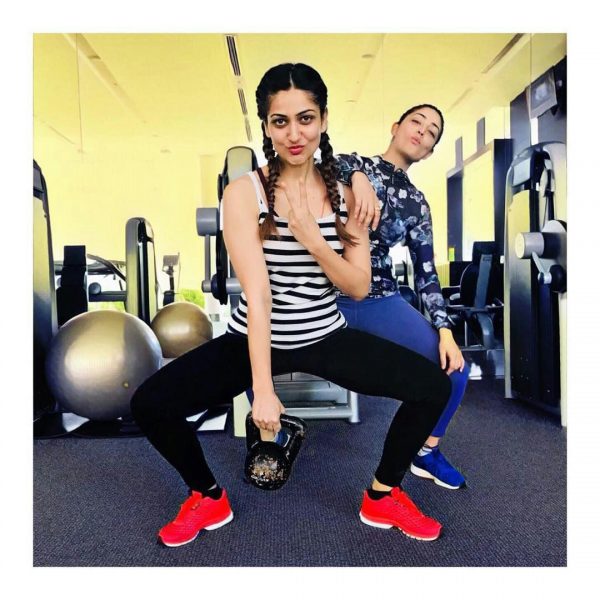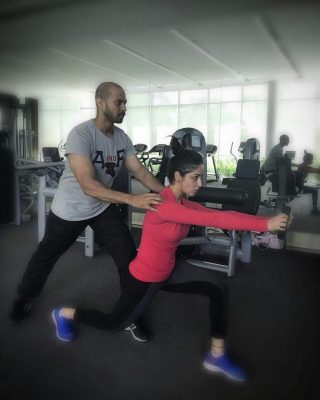 Fitness Secrets Of Yami Gautam: This was all about her diet & fitness secrets. What do you have to say? Leave a comment below.
(Image Source: ndtv.com)