First Love Of Shahid Kapoor – Firstly, there are many actresses Shahid Kapoor dated during his single and past days.
The names known are PeeCee, Kareena Kapoor, and Amrita Rao. Shahid Kapoor and Kareena Kapoor's love-story is quite popular and the entire Shahid-Kareena fans are aware about it. Their love-story is so famous that there are many people who think Shahid Kapoor's first love is Kareena Kapoor only.
But what if I say that you're wrong? Well, at first, you might not agree with me, but let me tell you that Kareena Kapoor is not Shahid Kapoor's first-love.
Yep, you've read it right.
So, who was the lucky lady that stole Shahid Kapoor's heart? Are you wondering about it? Well, don't stress so much now, because let me tell you that the girl Shahid fell in love with was paired opposite him in Aryan's music video "Aankhon Mein Tera Hi Chehra"
These two celebs started dating each other before they made their Bollywood debuts. Yes, surprising, isn't it? The girl Shahid Kapoor dated was Hrishitaa Bhatt. Do you remember who she is? Well, just in case you don't know how she looks like, here's a picture.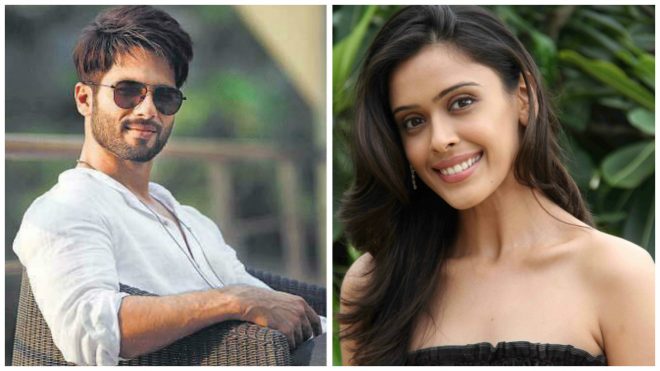 Here's the music video –
Isn't she beautiful? Hrishitaa Bhatt made her debut opposite SRK in the film Ashoka. She even appeared in Jigyasaa and Ab Tak Chappan. Hrishitaa Bhatt's Bollywood career was short-lived as compared to Shahid Kapoor who is still impressing and leaving fans mesmerised.
Shahid and Hrishitaa's were in a relationship, but things ended very quickly. Things didn't work out and they had to call it quits. But the most important thing is, Shahid and Hrishitaa was indeed a couple during their struggling days and Shahid certainly wooed Hrishitaa with his good-looking personality. And without any doubt, Shahid was totally cute in his teenage days. And oh, Hrishitaa Bhatt was nothing less, because she was totally gorgeous too.
Now after so many years both Shahid and Hrishitaa are enjoying their personal life with their respective partners.
This was all about the first love of Shahid Kapoor.