Farah Khan hosting Bigg Boss 8 – Farah Khan is reportedly going to replace Salman Khan as Bigg Boss' host January onwards due to his date issues. Can she even be a host of a show of this magnitude?
Salman Khan is a huge, a really huge star!
On the other hand, Farah Khan is a choreographer and a pathetic film director who has just got lucky at box-office due to her association with Shahrukh Khan.
How dare she even think of replacing Salman?
Or for that matter, even if Salman leaves his place how can Farah even imagine in her wildest of imaginations that she can fit in his place?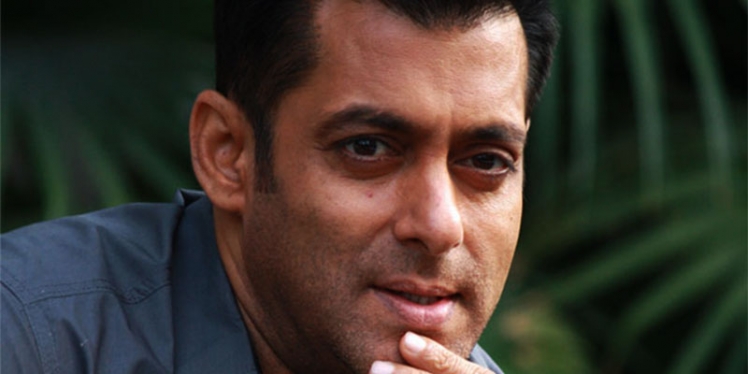 It is shocking, right?
This is what is going to happen if reports are to be believed.
There are rumours that Bigg Boss 8 is getting extended till Feb'15, but Salman doesn't have dates January onwards as he will be busy shooting for his next movie. That's why the channel was in a fix to find a replacement for Salman. We completely agree that it is a humungous task to fill Sallu bhai's boots and hardly anybody can fit in there. The kind of success he has brought for the show, no one can possibly think of getting it, ever! However, after lot of thinking and deliberation, they have finalised Farah to host the show and she has also agreed!
Farah Khan?
Like, really? Is Bollywood so short of talent that we have to have someone like Farah as a host? Agreed, that she has been hosting various reality shows, but Bigg Boss is in a different league altogether! The show has become huge, thanks to host Salman and only someone who has his kind of wit, style and swagger can pull it off. Farah is too rough and un-polished to have that charm which makes people from all ages sit glued to their TV sets.
The real worry is not only her hosting style, but her sensibilities. She has just given the biggest hit of her career, Happy New Year, but the movie didn't have any depth or entertainment quotient in it except for Shahrukh Khan's presence and star-power! As such, only those movies of hers have worked which had SRK in it, the one with Akshay Kumar, Tees Maar Khan had bombed miserably! We wonder what she is going to do as a host of this show.
Or, on second thoughts, may be this is the kind of show which actually meets her sensibilities! The show has its emotional content right, but intellect is missing. For Salman, he knows it well and uses it to his advantage by being frank that he is doing the show for money. But for Farah, it is obvious that her IQ would be as good or may be bit below than that of the contestants which could ultimately work in the favour of the game show. Guess that is the real reason she bagged the show when names like Karan Johar were being discussed as replacements!
Let's pray to have strength to go through Farah's hosting of the show! Hope the show sustains its appeal and keeps entertaining even in Salman's absence!