Facts About Saba Ali Khan – There are many people out there who still don't know that Saif and Soha Ali Khan have one more sibling "Saba Ali Khan". She chooses to stay away from the Bollywood industry, and is living her life peacefully.
Saba Ali Khan is a talented Indian Designer. She is seen in many events with her entire family, but much is revealed about her. Once she was asked "why you choose to stay away?"  Here's what she said as reported in dnaindia, "I have always been a camera shy person. I am glad that I am in a profession where my hard work and ability will talk, and nothing else."
For all those who are wondering, what does she look like? Here's her picture with her darling sister Soha Ali Khan.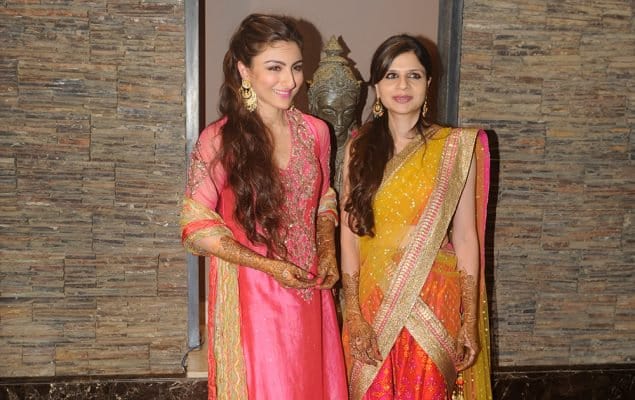 Isn't she pretty?
She was born and brought up in Mumbai, but soon her family moved to Delhi. She is not too much into Bollywood and glamour as compared to her siblings. She values traditions a lot is interested in that. As she was growing up, she was mainly surrounded by the clothes with traditional embroidery and that inspired her to be a jewellery designer. Thus, you never get to see her in public is because she is a busy woman. Yes, her work keeps her very busy.
Family!!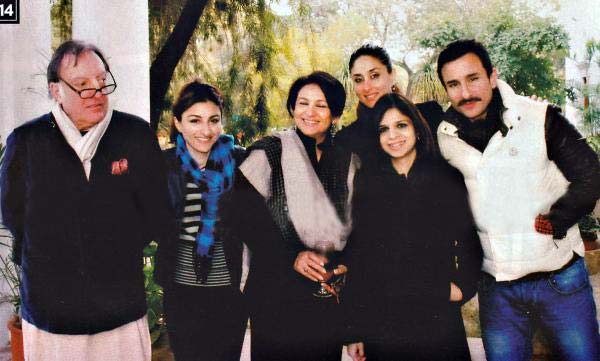 On personal front, she always desires to stay close to her siblings. She also shares a good relationship with her sister-in-law Kareena Kapoor. It is been said that when Saif Ali Khan once requested her to design a jewellery for Kareena Kapoor, she said "Yes" and that's how the bonding started.
She might be a camera shy person, but her hard-work always keeps her in news for all the right reasons.
Facts About Saba Ali Khan – What do you have to say?