Facts About Mannat House – Are you surprised to know that SRK's house was called "Villa Vienna"?
No doubt that you are. But, let me tell you, that SRK's "Mannat" originally belonged to a Gujarati man, who was once SRK's neighbour. As we all know, that the house is truly beautiful now, it was beautiful when it belonged to the Gujarati man, and that's the reason SRK convinced the man. SRK met the then owner Gujarati man "Nariman Dubash", and he FINALLY managed to get the house. During that time, SRK managed to get the house by paying 13.32 Cr and then named it "MANNAT".
Yes, you've read it right.
Surprising, isn't it? There's so much more to get surprised – Read the FACTS about Mannat house below.
You'll be surprised to know that SRK's house ranks 10th in the list of top houses in the world. The luxurious "Dream House" Mannat is considered to be an expensive home in India.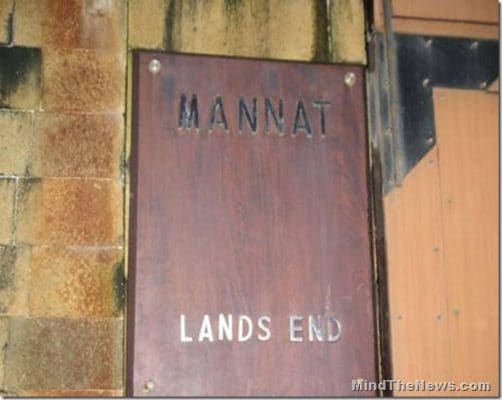 When it comes to pricing, one thing is sure, that SRK's house is expensive as compared to other celebs expensive house.
The reason why SRK convinced so hard to purchase that house is, because he wanted an exclusive prayer room, so that he can pray to God in peace. There's swimming pool in it too. He once revealed that no matter what; even if he becomes poor, he will not sell Mannat. Also, he wants to leave a house i.e. Mannat to his 3 adorable kids.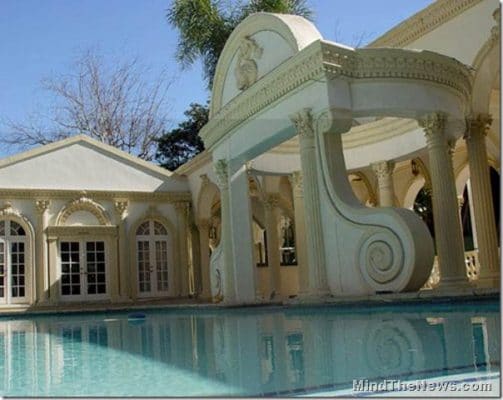 SRK is married to a designer wife, and Gauri has worked hard to create realistic work. From adding Italian architecture to adding modern touch, the interior of the house is said to be splendid. You must've observed that the house is big, and includes Floors. One entire floor includes Library, Entertainment room, Player room, private bar etc.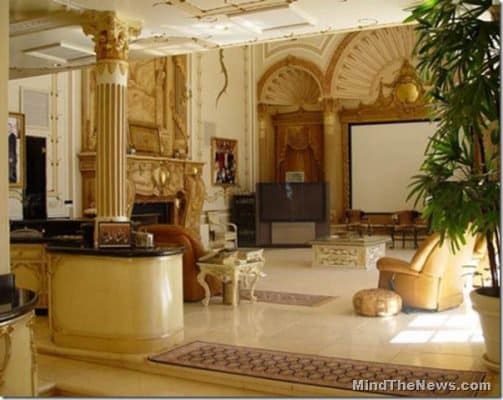 SRK and Gauri both wanted their house to have everything in it i.e. boxing area, Pool area, and Table Tennis Table.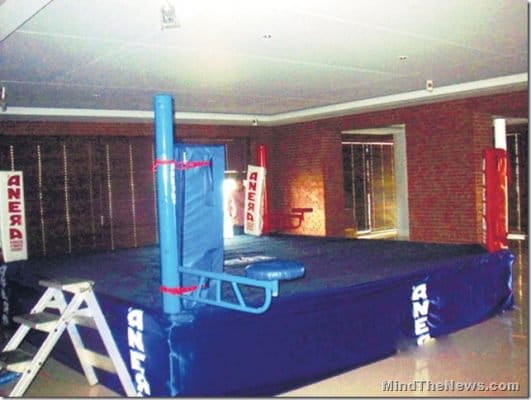 The house looks big from the outside, and the house is obviously very big from the inside as well, and you'll be surprised to know that total 225 people can actually stay in this dream house "Mannat".
SRK had decided to call it "Jannat", but the day he purchased the house, his career started climbing the success ladder. According to him, all his wishes started coming true, and thus he decided to call it "Mannat".
Other than that; Gauri is a die-hard FAN of Tom Dixon's products, and thus she decided to display the brand's shoe at the coffee table.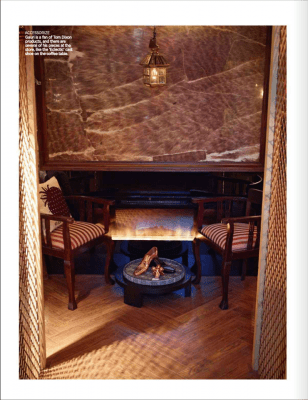 (Source: Mind The News)
This was all about the facts about Mannat house.