Facts About Haseena Parkar – I'm pretty sure that you must've watched Shraddha Kapoor's amazing look as Haseena for her upcoming drama film "Haseena Parkar". One has to admit that this movie might be Shraddha Kapoor's best movie till date.
The teaser of the movie also looks promising.
Well, the movie is set to release on 18 August 2017. I know that there will be many who are damn excited to watch the upcoming movie. On the other hand, Haseena Parkar was Dawood Ibrahim's sister; this is the only thing that people are mostly aware of.  I'm sure that there are many who want to know some more details about who she really was and what is her story, right? So, here I've listed some facts about Dawood's sister "Haseena Parkar" who was also known to be "Godmother Of Nagpada".
Haseena Parkar was Dawood Ibrahim's younger sister. They are total 12 siblings in which Haseena was the 7th child and Dawood Ibrahim is the 3rd.
She came into the underworld business only when her husband Ibrahim Parkar was shot down by the former gangster Arun Gawli's gang in the year 1991.
It was a traumatic phase for Haseena Parkar and then she came into the crime world. Also, to take revenge, the entire JJ Hospital was executed by Dawood Ibrahim to take revenge of his brother-in-law's death.
After her husband's murder, she started running a business from the Gordon Hall Apartments in Nagpada. The entire place slowly became the place where all her cases were discussed.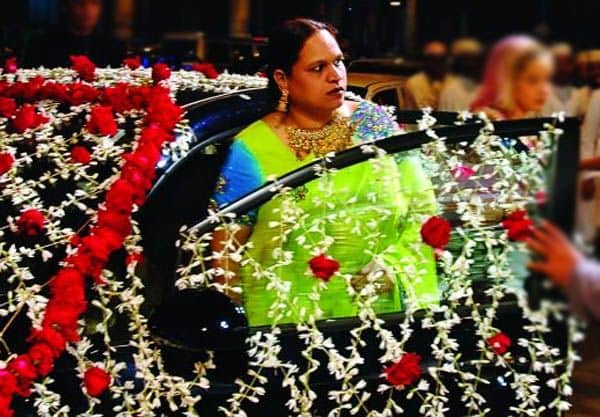 The police always had an eye on her. But, she always refused saying that she is not in contact with her brother Dawood Ibrahim. But that was not the case because she was in-fact lying to the police officers. She was secretly overseeing her brother Dawood's business in Mumbai and she even owned assets valued at Rs. 5000 Crore.
She became a popular face in the crime world. She was involved in many incidents. From transferring money to playing a big part in Mumbai's Slum Redevelopment Authority's (SRA)
Haseena was the one who used to give "permission" to the builders who wanted to redevelop their area. In short, she used to give orders and people in several business used to do it accordingly.
On personal front, Haseena lost her elder son "Danish" in a car accident on the Mumbai-Goa highway while he was returning from Goa in the year 2006. This was another sad incident that entirely shocked Haseena Parkar.
After 8 years, Haseena Parkar died due to heart-attack in the year 2014. The sources revealed that she was fasting in the Ramazan but because of sudden chest pain, she was taken to the hospital and was then declared dead.
Facts About Haseena Parkar- The upcoming movie "Haseena Parkar" is set to release on 18th August.