Dating List Of Aditya Roy Kapoor – There are reports that Aditya Roy Kapoor has found love again.
But are they even true? No idea.
But yeah, one thing is sure that Aditya Roy Kapoor was dating Shakti Kapoor's darling daughter Shraddha Kapoor. According to the reports, the couple is no longer together and is "just friends" right now.
Whoa! Is this all because of Farhan Akhtar? Maybe or maybe not.
The truth is, Aditya and Shraddha's relationship didn't last for too long, but hey, Aditya Kapoor was actually in a serious relationship before dating Shraddha Kapoor.
Can you guess who she is?
It's alright if you don't, because she is not someone who is in movies & stuff.
But, she is a star-kid. Still can't guess it? Alright, take a chill pill, because Aditya Kapoor dated "not-so-famous" Ahana Deol.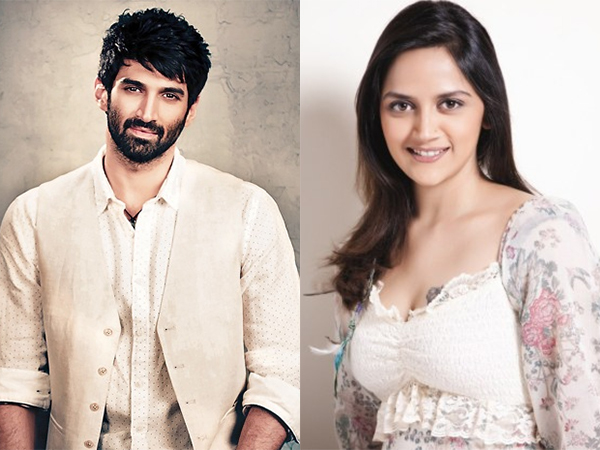 Yes, Deepika Padukone's BF Ranveer Singh dated her too.
Isn't hard to believe? I know your reactions will be "Really? Ahana Deol?"
Let me tell you, it is REAL.
But what's more interesting is that Aditya dated Ahana for at-least 4 years. One can say, they were pretty serious about each other during that time. Wondering how they even bumped into each other? Well, they both first met on the set of Sanjay Leela Bhansali's Guzaarish.
Aditya's acting was good in that movie, right? Anyways, back to the point, Ahana was actually assisting SLB during that time.
Eyes met, and then small talks blossomed into love.
But seriously, 4 years is kinda hard to believe. The reason for their break-up is not revealed yet, but yeah, they were dating that's for sure.
Aditya Roy Kapoor's dating list is too long – Just to surprise you a little more, he even dated MTV VJ Rhea Chakraborty.
And oh, this was all before dating Ahana Deol.
This was all about the dating list of Aditya Roy Kapoor.