Bollywood celebs ID card pictures – There is a joke that did rounds during our school days, or if precisely put, you can call hurl friendly insult on any friend if you wanted to. –'Want to see a monkey in raincoat? Just look at your laminated ID'.
No matter how much we dressed to the nines regularly, our ID Card pictures have always sucked. Our celebs too were no different; they too have spent the school lives wearing ID cards around their necks featuring the unrecognizably weird photo of theirs.
We have unearthed some weird Bollywood celebs ID card pictures here, take a look:
Bollywood celebs ID card pictures –
1. Priyanka Chopra:
Priyanka Chopra has gone a long way in her career and she is idolised by many other Hollywood aspirants from Bollywood. She has featured in Baywatch and Quantico thereby making a name for her but she was as simple as us in her school life and this picture is the proof.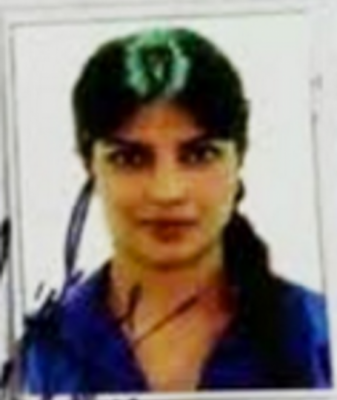 2. Siddharth Malhotra:
Siddharth Malhotra debuted with Karan Johar's film Student of the year and etched his name on our hearts ever since. Siddharth is a Bollywood heartthrob now with his muscular appearance and charming personality but this id card picture of his from his school life completely antagonizes with the macho image he has now.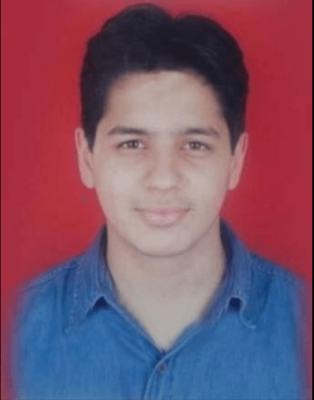 3. Sunny Leone:
Sunny Leone was a former Canadian porn star and made it quite big in Bollywood now. She may have had a career in Canada but she basically is an Indian descent. She has gone under the knife many times to look the beautiful as she looks bow but this simple picture of her school life ID is a proof of her simple life before being a celebrity.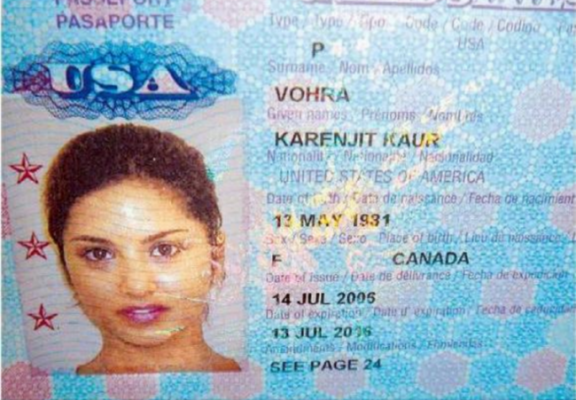 4. Aishwarya Rai Bachhan:
She was former miss world and now famous as Bachhan Bahu after making a name for herself in Bollywood. She was impressively beautiful during her teenage days too and this ID card picture is the proof.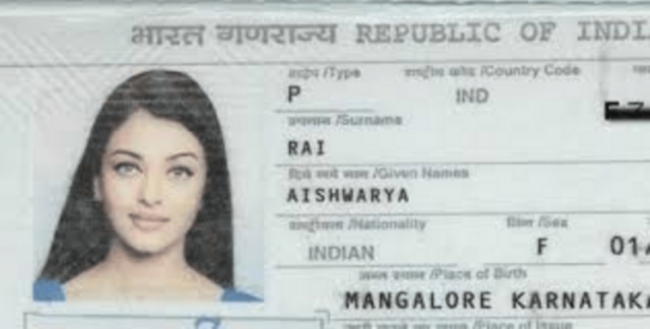 5. Kangana Ranaut:
Kangana Ranaut is a heavy-weight name in Bollywood now. Her acting prowess made her rivals go weak on their knees many a times. She is one of those actresses who can pull off a picture on her own shoulder. Take for instance, Queen. Kangana is a female superstar in Bollywood but hails from a small town from Himachal called Mandi. Her ID card picture tells her story loud and clear.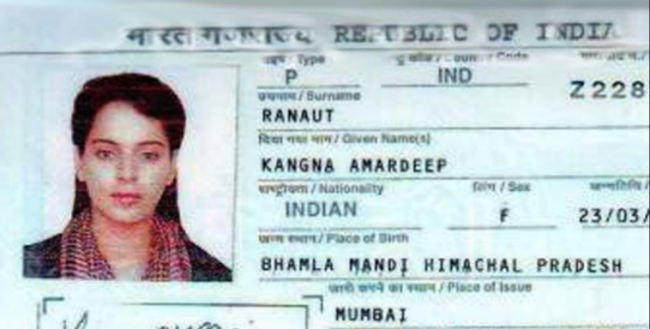 6. Shah Rukh Khan:
Well, he needs no introduction, does he? Shah Rukh Khan is a benchmark name in Bollywood and we staunchly call him the Baadshah. This picture of Shah Rukh Khan from his passport photo looks quite bizarre to us but his charisma is still luminous there.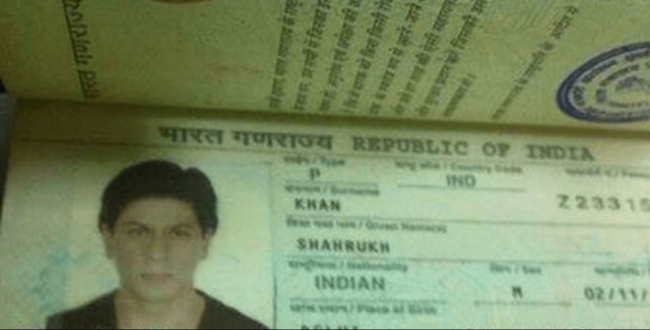 These are Bollywood celebs ID card pictures  – Did looking at these ID card pictures make your day worth your while?