Before and now – Bollywood film fraternity is all about movies but glamour also plays a crucial role in this industry.
On screen appearances matter a lot, but all thanks to the lip, nose surgeries, Plastic surgeries, botox, and many such treatments with which our favorite Bollywood celebs just get perfect and pretty in no time. Yes they age like fine wine which gets better with every passing year. Unlike common people who get older year after year celebs seem to get younger, better, slimmer and prettier, seems age is just a Number for them thanks to their toned body and radiant skin.
There are many Bollywood celebs who apart from getting facial features corrected have gone for breast implant as well Like Ayesha Takia, Bipasha etc. While few others like Sonam Kapoor, Alia Bhatt, Sonakshi , Kareena Kapoor became fat to fit now.
Yes they have undergone huge body transformations, there before and now images will shock you.
Before and now transformation –
Aishwarya Rai Bacchan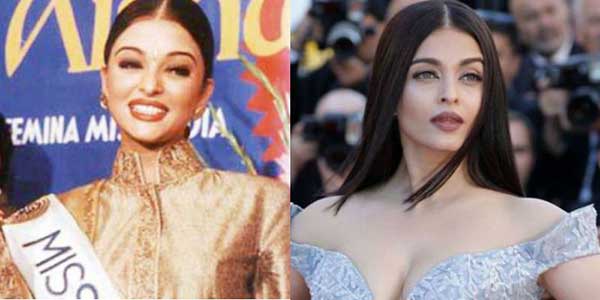 The, before picture, is when she won Miss World title and after picture is recent Cannes 2017 image. She has aged beautifully isn't it?
Sonam Kapoor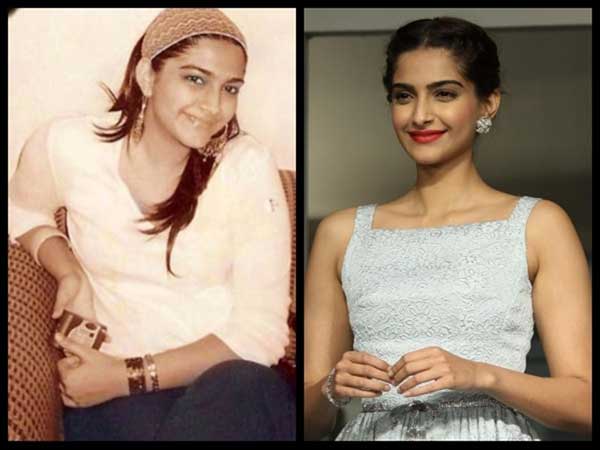 The before picture is from her college days where she was overweight and the now picture is a recent one amazing transformation.
Sonakshi Sinha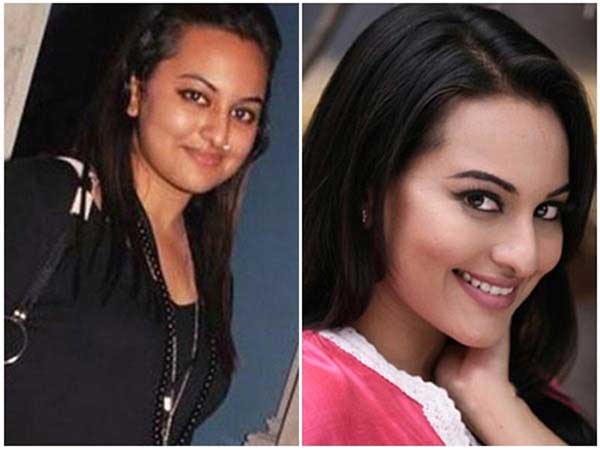 Before picture is from college days while the later one is a recent movie, wow aged wonderfully.
Deepika Padukonde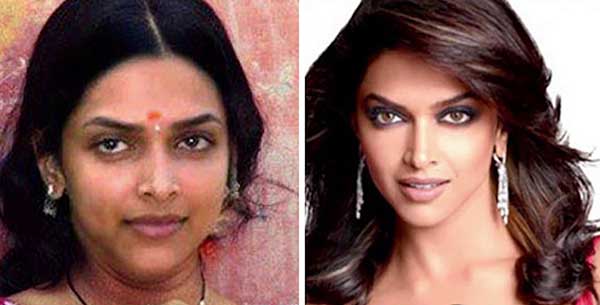 Her then picture is before she entered Bollywood  and  now is from recent shoot, are 2 pics are of same Deepika hard to believe!
Alia Bhatt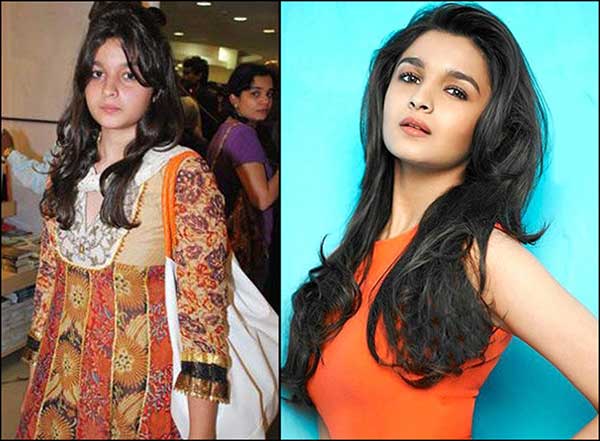 Her, first picture is before she entered Bollywood and 2nd picture is from a recent shoot. We love the later one bold and beautiful.
Kajol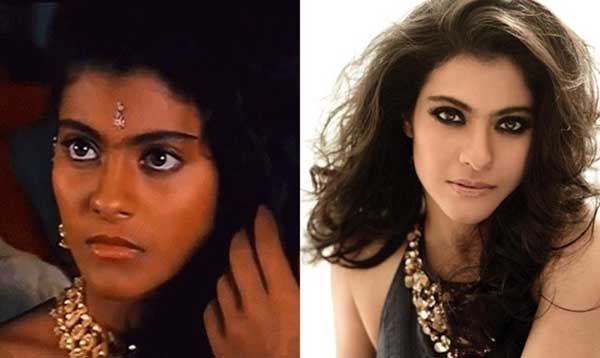 She has changed so much we wonder what she has done she is getting better with every passing day amazing transformation.
Shruthi Hassan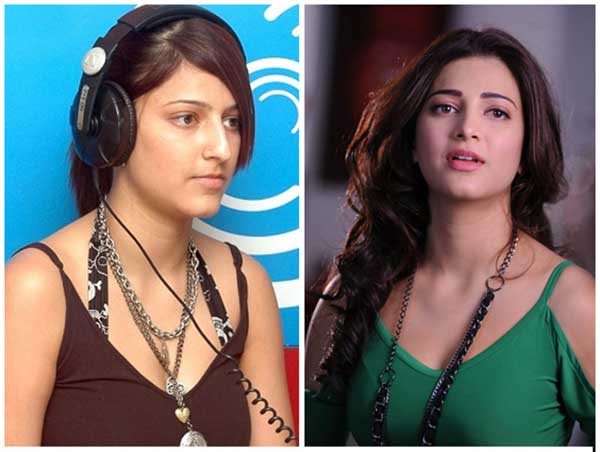 At first glance it's hard to believe both images are of Shruthi. I really wonder how someone can look so different?
Shilpa Shetty Kundra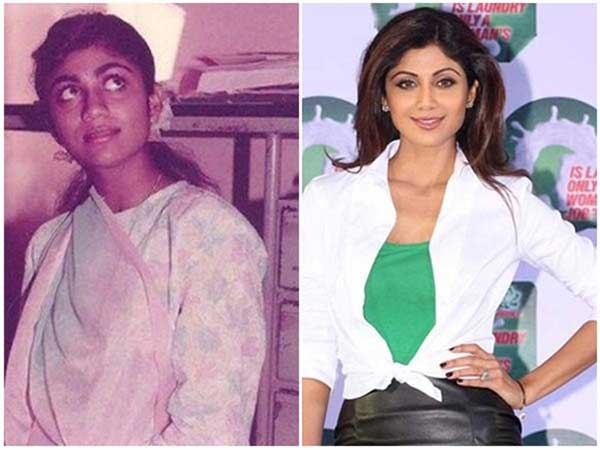 The before picture is from her college days and after is a recent image. Mind boggling transformation, what do you say? Apart from Nose job her rigorous workout and yoga is the secret of transformation.
Kanagana Ranaut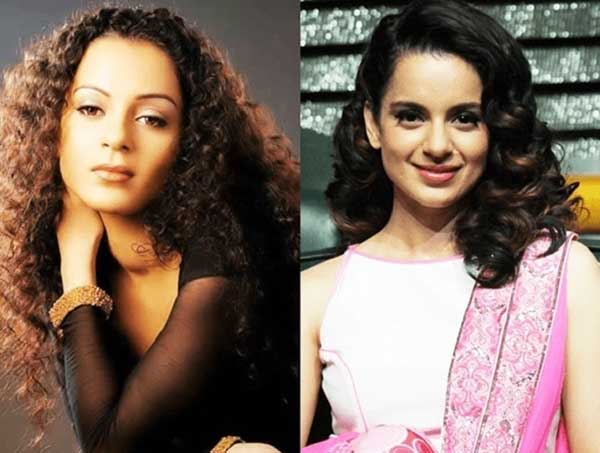 She was beautiful before and now she became more glamorous and hot with age.
Mouni Roy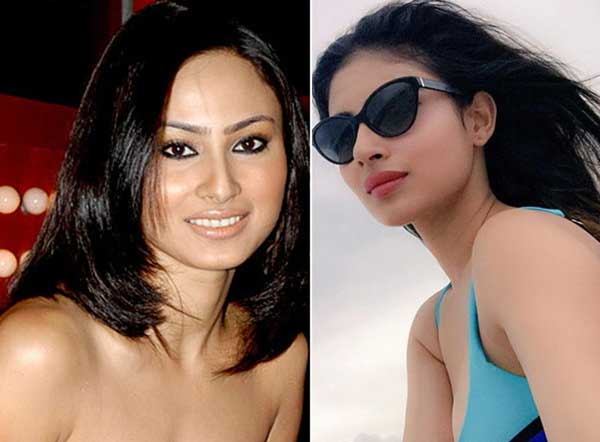 Mouni roy rose to fame with Naagin where she looked breath taking, we are shocked to see her before image, ok she was pretty before also, but now she is hot and prettiest Tv actor. May be the credit goes to plastic surgeries but we still Luv you Mouni!
I know these drastic transformations are a bit too much to digest but money people money; it can completely change your appearance in no time.