National Award wining actress Shweta Prasad, who was recently embroiled in prostitution controversy has become script consultant. This speaks highly about Bollywood as an industry, giving equal rights to everyone.
Prostitution scandal, even if alleged and not proved, can end a career or probably even a life anywhere in our country.
It is a social stigma very few are able to live with.
However, Bollywood with all its flaws and supposed double-standards is proving to be a place which is way above how our society functions.
Recently there was a huge controversy involving National Award winning actress Shweta Prasad being part of a prostitution ring to support her lifestyle and family. She even lived in a reprimand home for a couple of months and everyone pointed fingers at her for compromising with her dignity for a few bucks!
The striking part is that no one bothered to check the facts, whether Shweta was actually being an escort or if she was at the wrong place at the wrong time.
This didn't stop the adventurous filmmakers of our Bollywood from ignoring all the mess around the beautiful girl and only focus on her abundant talent. Producer-director Anurag Kashyap, director Vikram Motwane (of much-acclaimed Udaan fame), producer Madhu Mantena and former head of UTV Spot Boy, Vikas Behl have opened a production house, Phantom Films to produce exceptional cinema and their first venture was Lootera!
These are the guys who have shown trust and faith in Shweta's talent and offered her a job in their production house as a Script Consultant!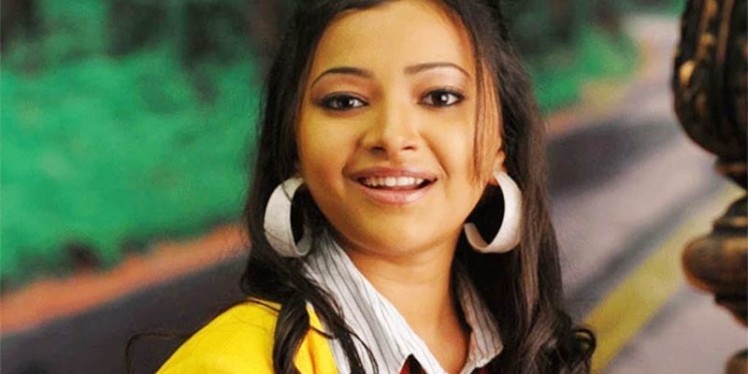 This is incredible since most others would have treated Shweta like an untouchable since she is not a big name or there isn't any money riding on her projects. Still, the production house felt that a creative soul is creative, irrespective of what her worldly perception is!
The comforting thing is that such things are not exceptions, but rather becoming the rules.
When we think of people who had a tiff with law, immediately two names crop up; Salman Khan and Sanjay Dutt! These guys were supported, loved and admired by the industry and their fans alike, till final charges were being framed in case of Sanjay Dutt! Till his last day of freedom, Sanju baba got work and no one questioned his talent or professional commitments.
It is with this spirit that Shweta has also got work and it becomes more special considering that she is a girl with not much of a clout or a big lobby working in her favour. Being an individual who is trying to make a mark in the industry, this looks like a second chance in life to gain respect and let her work do the talking instead of rumour mills going crazy about her private life.
We really salute Bollywood and production houses like Phantom Filmswho respect talent and believe in giving chances to people who have the potential to bring sensible entertainment to millions of loyal Bollywood-fans!
Shweta, good luck young girl, make the most of it!