Airport Looks Of B-Town Actresses –
Bollywood actresses are also known for their airport looks.
Actresses who are known to nail it are Kangana Ranaut, Deepika Padukone, Priyanka Chopra, Alia Bhatt, Anushka Sharma, Sonam Kapoor and the list goes on and on.
You know, Kangana Ranaut should be awarded, because her airport look is always on point. Be it in a saree or rocking the chick cool, everything is simply amazing. But, in the middle of rocking and nailing airport looks, there's one B-town actress who REALLY don't care about it much.
Can you guess? Okay, let me break it, it's one and only Shraddha Kapoor. She is someone who doesn't care about going make-up free at-all. Well, that what makes her the best and obviously unique.
Forget travelling looks, and stealing style, because Shraddha only gives one message "Go make-up free and do your own thing". Not once or twice, but she proved it many times. And honestly, she doesn't care about topping the list of "Bollywood's best dressed celebrities at the airport". She is cool and pretty in her own way.
Take a look at this cute picture now.
Isn't she cool? Yeah, I know, she's simple yet gorgeous.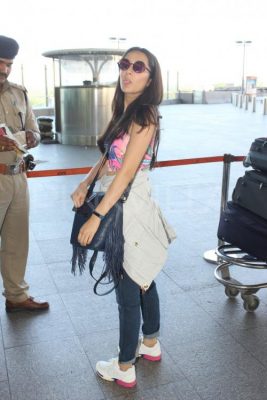 Here's another one.
Put your glasses on and smile –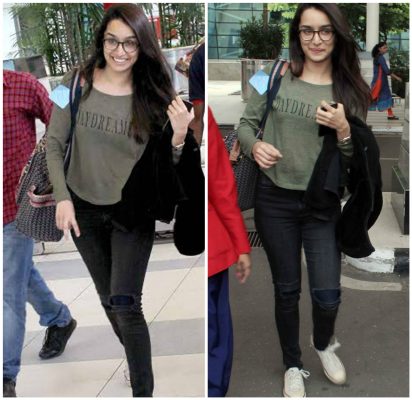 Shraddha is not included in Bollywood celebrities and their Airport Fashion looks so much, because minimal at its best.
She is always in this Fun mood and that's truly the best thing about her.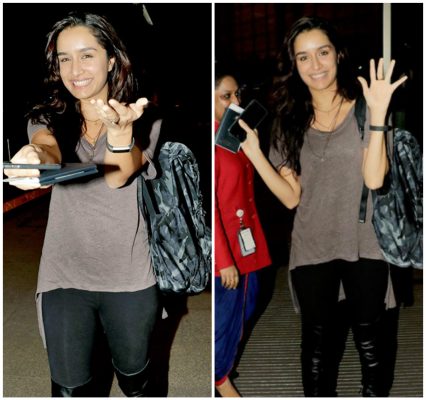 No make-up on face!! This is her natural beauty.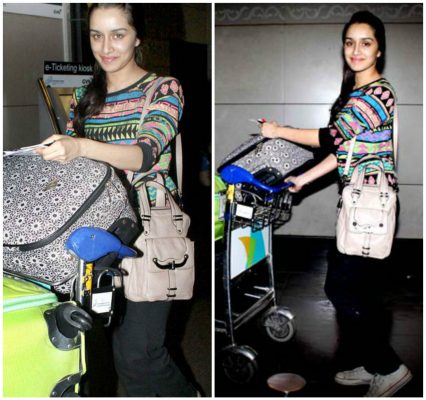 Here's another one –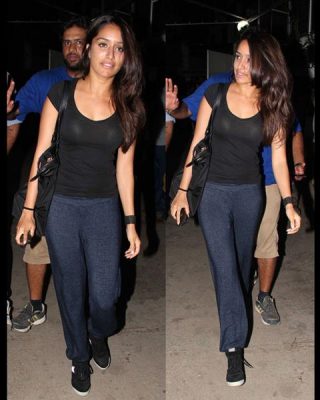 Simplicity at it's best – No doubt, white color suits her a lot.
Shraddha and her madness –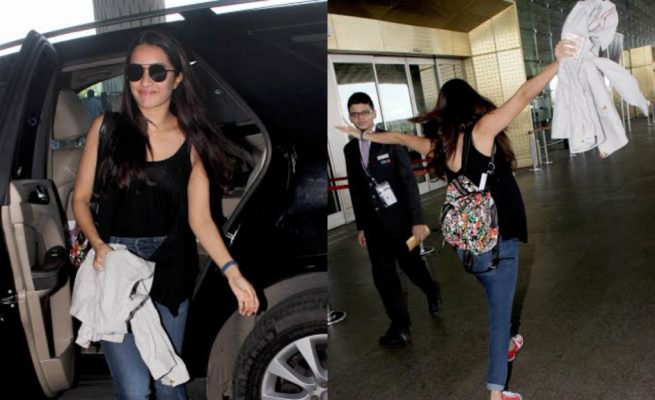 Cute!!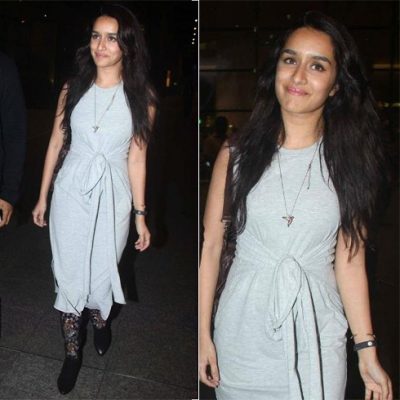 Airport Looks Of B-Town Actresses – So, what do you have to say about the so-called airport looks? And what do you have to say about B-town's cutie pie Shraddha Kapoor? Let us know about it in the comment section below.