Actresses Talk About Cheating – "Cheating" is not a new word.
We all know what it means and some of us might've experienced it as well. You know what; even Bollywood actors and actresses have faced it in their LIFE.
Yes, there are many Bollywood actors and actresses who daringly confessed that they were cheated and some also said that they cheated on their lovers. For e.g. Ranbir Kapoor revealed that in his good old day's i.e. in past, he dated and cheated as well. Not just Ranbir Kapoor, there are many Bollywood hunks and beauties who admitted that they cheated and there are some who were also being cheated on.
Now, there are some celebs who open-mindedly answer questions, right? No matter how tough the Interview questions are, they make sure to answer them all. In many interviews, actresses are often asked about "who they are dating", "are they in relationship with so and so person" etc. At times, they were even asked about "what would they do IF the man they're dating cheats on them?" Without hesitation, here's what these two brave actresses said.
I'm talking about Kareena Kapoor Khan and Priyanka Chopra.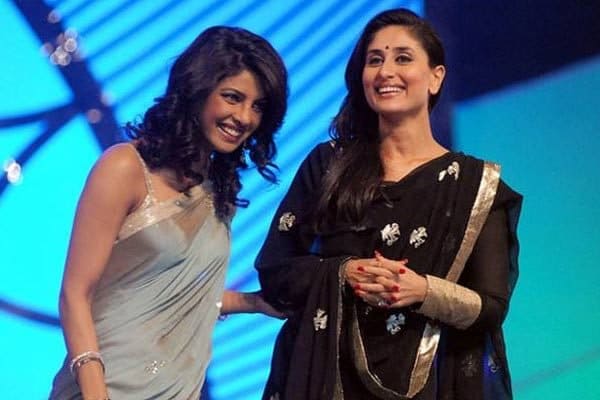 Once in an Interview, Kareena Kapoor said "I wouldn't like my man to cheat on me. Neither would I cheat on him. If I found out that my man's unfaithful, I'd slaughter him. No tears. No shor-sharaba."
SAIF ALI KHAN, are you listening? Hehe!
Priyanka Chopra gave a controversial answer when she was asked the same question. Here's what she said "I am that kind of person who would get violent. If my man cheated, I would beat the shit out of him."
The thing is, when PeeCee gave this answer there were many who were upset and they tried to correct PeeCee that she should not beat anyone, but she should just move on and leave the man.
Nothing personal here… we all know peace and letting go is important.
Actresses Talk About Cheating – Any thoughts?