Actress Used To FAKE Her Name – Being a star-kid is not cool at-all.
At-least there's this celeb who thinks that it is NOT so cool that it seems.
Yeah, they've a good and amazing LIFE, but at some point it get's really annoying. Getting to the point, there's one actress who thinks being star-kid is not really cool because then your close ones will always give you a special treatment. To be honest; that sounds true. You are certainly wondering about which actress I'm talking about, right? Let me give you a hint – THIS actress has done many movies in Tamil, Telugu, and Hindi language.
To make it simpler, her sister also belongs to the same industry.
Have you guessed it? Alright, she made her appearance in Cannes Film Festival 2017. You must be thinking I'm talking about Amy Jackson, right? But no, it's not her.
I'm talking about Shruti Haasan.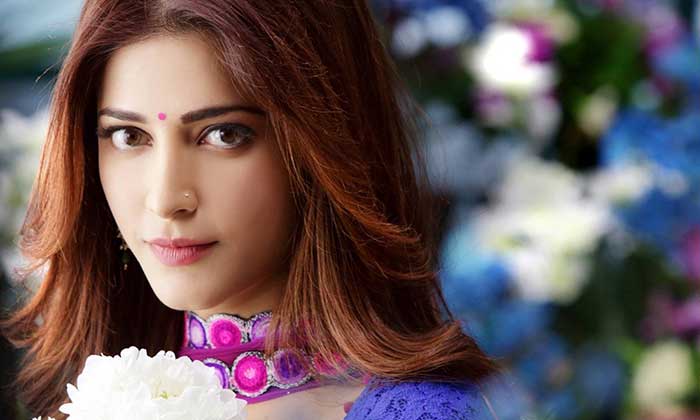 She is the one who used to FAKE her good name in school to hide her star-kid status. When asked about the whole thing, she revealed the secret behind it, and it's quite FUNNY actually. Let me tell you, that she FAKED her name because she did not want her buddies to know that she was KAMAL HAASAN's darling daughter during her school time.
She wanted it to be a secret, and that's the only reason she would pretend to be someone else's daughter. It was not so easy though, and that's why when people would come towards her and ask "Are you Kamal Haasan's" daughter? She would reply saying "No, I'm not."
To FOOL them she would say "I'm Ramachandra's daughter."
She even came up with a name and i.e. "Pooja Ramachandra" only because she wanted to avoid all the questions to hide her star-kid status.
She is so smart, isn't it? She certainly must've fooled all her school buddies during that time, but now that she's a star it's no longer a secret.
This Actress Used To FAKE Her Name all the time.