Acress Kareena Kapoor – In today's era, Rahul Gandhi is one of the most mocked politicians around the world, but there used to be a time when girls were a diehard fan of Rahul Gandhi. Thousands of girls were crazy behind his handsome look.
However, it is a different matter that gradually his political disillusionment spoiled everything and made him a matter of joke.
In spite of his political activities and statements, Rahul Gandhi has also been trolled for his affairs.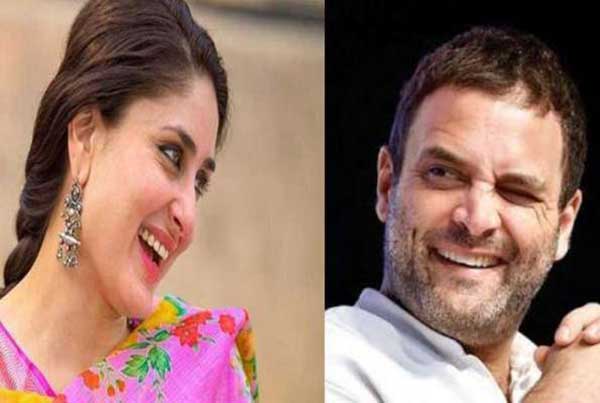 A few months ago, there was a rumour about Rahul's affair with a foreigner girl.
But did you know there used to be a time when not just ordinary girls but even the Bollywood actress has a crush on Rahul Gandhi? Well! today we are going to tell you about a fan of Rahul Gandhi whose name will shock you.
Let me give you a hint, this fan herself rules the heart of millions of people. Any guesses?
Okay!
Here is another hint, the lady is from the entertainment industry. Yes, you guessed right she is an actress. You know, this hot B'town diva wanted to go on a date with Rahul.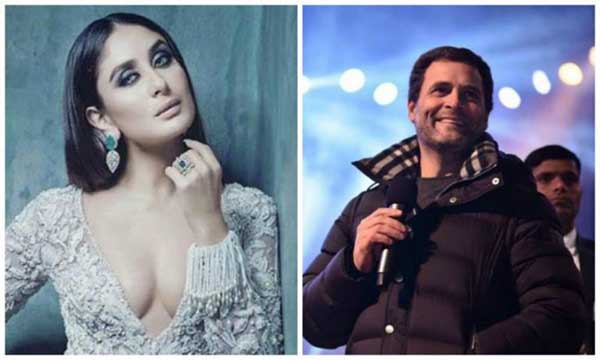 And the actress was none other than Saif Ali Khan's wife and Timur's mother Acress Kareena Kapoor Khan.
Yes, Rahul Gandhi & Kareena Kapoor! Imagine how would the pair look?
Acress Kareena Kapoor admitted her love for Rahul Gandhi in front of everyone, she told how her heart beats for Rahul before marriage. Kareena Kapoor loved Rahul Gandhi very much and used to look at Rahul's photos all the time.
Now you will think that how do we know about this spicy secret, right? Well! Don't think too much, Kareena Kapoor herself had said this to everyone. Kareena had this talk in Simi Garewal's famous chat show 'Rendezvous with Simi Garewal'. Acress Kareena Kapoor said that Rahul is extremely controversial but I want to know him. She said that there is something in him that mesmerize her.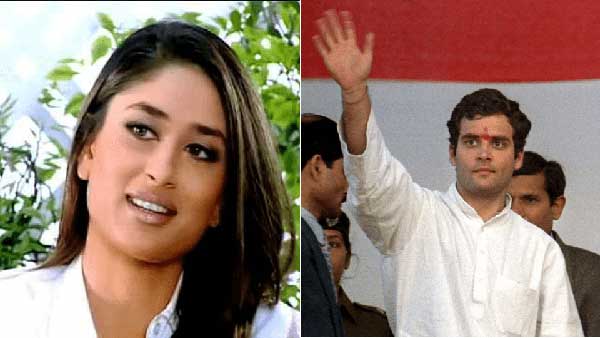 The star of Bollywood, Kareena Kapoor had been linked up with the several actors like Shahid Kapoor and Hrithik Roshan. However! it does not seem that her passion for Rahul is still going on.
Now, Acress Kareena Kapoor has become the Begum of Saif Ali Khan and mother of a child, but the king of mocking, Rahul Gandhi is still a bachelor.
Since so many girls have a crush on Rahul, we cannot deny that he is handsome, but till date, he did not get any girl to get married. After all, it is not just the look of a man that matters for girls, they don't want a smart guy but an intelligent one too.
Hey, let us clear that we are not calling Rahul a fool. Well! when you ask girls about Rahul Gandhi, then you will understand how smart they think Rahul Gandhi is.
It seems Rahul Gandhi is about to become the Salman Khan of politics because he is also a bachelor at the age of 48. Well, if Rahul gets to know about Kareena's crush, then there will definitely be no room for his happiness. It is pretty obvious for Rahul Gandhi to reach on the ninth cloud after reading about Kareena's crush on him.