Nobody can judge you and understand you better than yourself. Listing some Indian personalities with great determination'¦these people didn't let the rejections and denials stop them.
Failure is the pillar of success.
This thought is often forgotten in the life's struggles. Failed struggles lead to rejections and dejections that kind of compel people to take drastic steps.
Depression due to rejection is mainly the lack of confidence within oneself. Nobody can judge you and understand you better than yourself.
Listing some Indian personalities with great determination…these people didn't let the rejections and denials stop them.
Swami Vivekananda:
He was denied the chance to speak as a delegate at the Parliament during his visit to Chicago. Reason being that he carried no credentials from a bona fide body with him.
He went to Boston as he couldn't cope up with the living expenses in Chicago.
During his stay in Boston he contacted a professor from the Harward University. The professor on learning the Chicago episode was stunned. He said, "To ask for your credentials is like asking the sun to state its right to shine in the heavens."
He recommended Swami Vivekananda in the Parliament and we all know the historic speech that unfolded thereafter. The start line of Swami Vivekanada's speech, "Sisters and brothers of America" resulted in a standing ovation.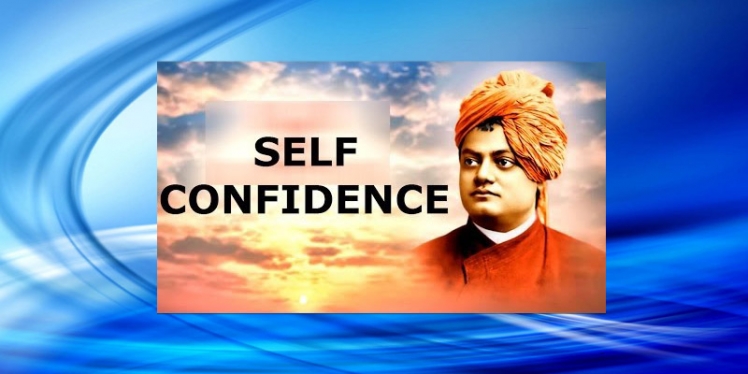 He valued hope more than anything and made us understand that nothing is more disastrous than losing that hope through which you can strive to get what you have lost.
H.Ramakrishnan:
Talking of hope there cannot be a better example than the CEO of SS Music Television channel.
Polio in both his legs H. Ramakrishnan was differently abled. But alas his abilities were not understood by these morons who rejected him based on this ground of being a differently abled person.
He was denied admission to a local school. He hailed from Trivandrum, Kerela. He had to be taken to a different school in a different place.
Even after clearing the UPSC exam he was denied for the post of reporting anchor, news reader, etc. due to his differently abled form.
He did not lose hope. He went on to become a journalist with more than 40yrs of experience now.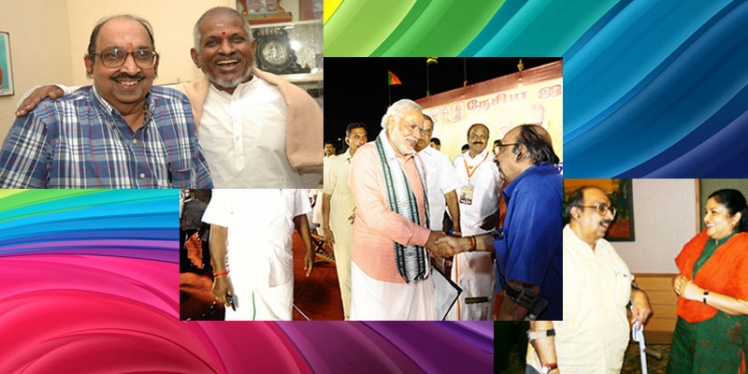 From left H. Ramakrishnan with Ilaiyaraja Narendra Modi and Chitra.
Amitabh Bachchan:
The big stars also had to pave their way to being big. When Big B had come to Mumbai life wasn't easy for him. He spent couple of days even on a bench at Marine Drive.
Here is a news where the great superstar's voice was hoping to find an acceptance in the radio industry.
Ameen Sayani the then famous radio presenter had rejected Amitabh Bachchan the oppourtunity to audition in All India Radio.
The great radio personality Ameen Sayani whose famous line, "Bhaiyon aur beheno" still has a recall value failed to realize the Big talent seeking for opportunity.
Amitabh Bachchan wanted to make it into All India Radio but his several attempts met only unheard.
The voice ignored and rejected back then went on to become the Shehenshah of Bollywood and has even sung Rabindranath Tagore's famous composition 'Ekla Cholo Re'.
Shah Rukh Khan:
When a commoner dreams big the dreams are always belittled by the people around. So was the case with SRK. As per reports when he confessed his desire to become a hero in Bollywood industry to his teacher, the teacher got all preachy.
Of course parents and teachers are concerned but nobody has the right to crush a dream or rubbish a dream outright.
Oh apparently the teacher was trying to give him the real picture by making him understand how he doesn't have any contacts in the industry and hence the dream was unreal.
Well reality is there in front of us now.
This isn't the story of just SRK, it is the story of thousands of youngsters who come to this city wanting to make it big. Bollywood is in our blood but the doors are rather closed. Time has changed and with acting as a profession being structured, SRK's determination should be taken as an example to pursue your interest and believe in yourself.
Hema Malini:
She was rejected by Tamil film director C.V, Sridhar at the start of her career during the 1960s.
As per reports the director thought she was too thin but the very girl went on to become the 'dream girl' of the country.
Last but not the least Narendra Modi:
Our Prime Minister was denied visa to the U.S under a provision of the 'Immigration and Nationality Act'.
After he became the Prime Minister his visit to U.S. marked a historic moment.
President Barack Obama hosted dinner in his honor at the White House.
His speech at Madison Square saw nearly 20,000 gathering of Indian diaspora.
The people in positions are at the end of the day humans and humans make mistakes. So if you have confidence in your skillsets then nobody in the world can stop you from achieving your goals.