Season 7 of Bigg Boss launches with much fanfare and some Aow and Wow doses of Salman Khan!
Last night we all witnessed the grand premiere of Bigg Boss – Saath 7 and like every year there were too many predictions doing the rounds of who will make it to the final list of contestants. Surprisingly what KRK had predicted actually came true. How shocking…not!
The launch in itself was typical like last year and as usual Salman played his usual 'tease the males, flirt with the females' role but his energy and enthusiasm seemed a bit dipping compared to last year. A two and half hour show, it witnessed quite a few high moments but the crazier ones were when Kapil Sharma joined in with his family. Yes, they did a pure integration between Comedy Nights with Kapil and Bigg Boss and like always Kapil, Bua and Dadi were highly entertaining. In fact, I would say this was the best part of the premiere episode. Did anyone notice how Kapil slightly took over the anchoring making Salman uncomfortable? Was it just me? Okay then!
Moving on, Akshay Kumar too was seen gracing the Bigg Boss stage to promote his upcoming movie Boss. How predictable and how boring! Just because the show is called Bigg Boss and the movie is titled Boss the integration like had to happen and technically if seen then Boss is a Viacom 18 production which also owns the channel. So there you have it, in-house promotions at its best! Sadly for Akki's fans he came, danced a bit on the title song with Salman and then left within 10 minutes hardly getting a chance to charm his audience.
What I found intriguing was the layout of the House with its 'Hell and Heaven' theme in place and the way they divided the contestants in both the houses. 'Jallad Jodi' a.k.a Tanisha and Andy were given the privilege to choose who will enter which part of the house and my experience of watching reality shows says that 'he who gets an advantage suffers ye most'. No really, it's like makers of the show wait for the contestants to take advantage of their privileges and then make them suffer for their choices. I can hardly wait to see how the Hell-mates (housemates living in 'Hell' part of the house; did you see what I did there!) will make it difficult for Tanisha and Andy to breathe in the purity of Heaven!
Finally coming to the contestants, quite a mix of personalities I think. After watching six seasons of this reality show I was definitely expecting to see a daily soap actress, a sportsperson of any type, a glam-doll a comical personality, a dude kind of a guy, a daily soap vamp and of course our favorite firangs! And from last season they have shifted to focus on real life couples who could be married or divorced (Rajev Paul and Delnaaz) and let's say Imam-esque personalities who will annoy you yet entertain with their antics. So let's see who's playing what role this season:
Contestant no.1 – Tanisha Mukherjee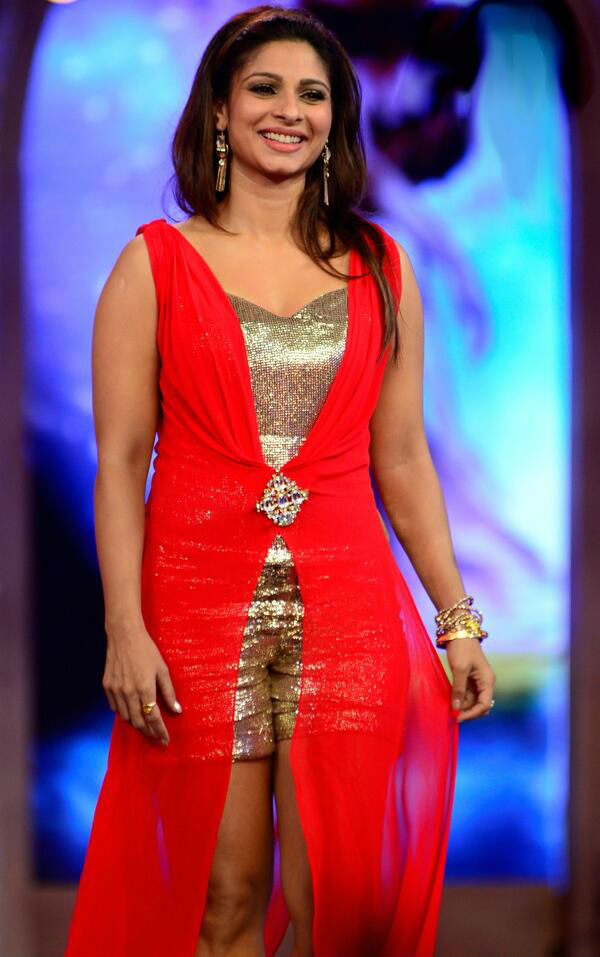 She is the younger daughter of veteran actress Tanuja and sister to popular actress Kajol. She is most known for her role in Neal 'n' Nikki where she worked opposite Uday Chopra but sadly the movie bombed at the box office. Now she looks to be the sweet kinds but if we were to go by Kajol's words then Tanisha can turn out to be quite a control freak. Her initial interaction with Andy seemed that she is attempting to be polite and I am hoping she shows her real self soon. So much fun!
Contestant no.2 – VJ Andy
Right from the beginning he seems to have gotten on the wrong side of Salman. His 'winding him up' on stage didn't really go down well with the actor and which he even stated jokingly. Even later when Salman spoke to the 'Jallad Jodi' on the big screen Andy said some things which compelled Salman to compare him with Imam. The horror to be compared to one of the most feared ex-housemate! You brought this on yourself, Andy. I am expecting fireworks between Salman and him in the later episodes.
Contestant no.3 – Gauhar Khan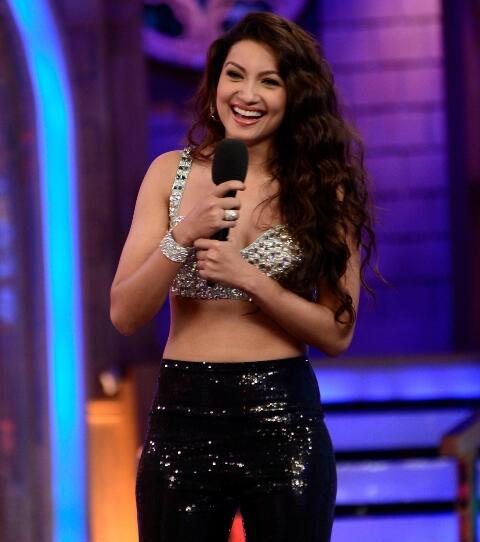 From the point she was introduced till she entered the house, Gauhar kept up her 'don't-mess-with-me' look and made it clear that she will be her cocky self, come what may. The only time she fumbled a bit was when Salman kind of flirted with her making her blush. Now from what I have heard, she's a complete firebrand and not the types who will let a fight go by. I have high hopes from Gauhar, she seems to be a complete Bigg Boss material. I know it's early to say but she's one who can definitely make it to the finale. What say?
Contestant no.4 – Ratan Rajput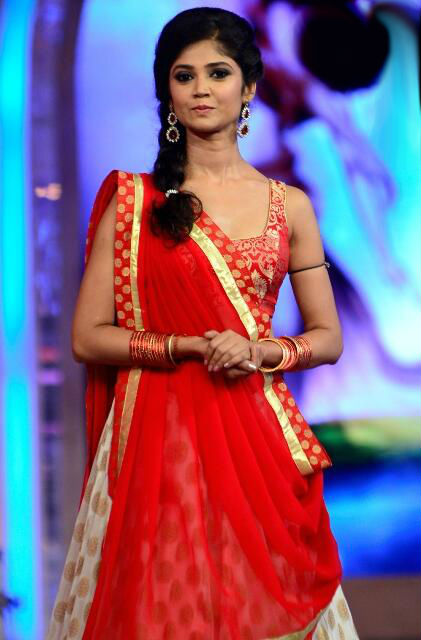 Now she fills in the shoes of a daily soap actress as she became popular after playing the role of Laali in Agle Janam Mohe Bitiya Na Ki jo. While in the show she showed her prowess in acting but I wonder what happened to her as soon she stepped on the Bigg Boss stage. The over-the-top acting and unnecessary flirting with Salman was cringe worthy and not for a second did she stop being the drama queen. Darling, at least wait to enter the house!
Contestant no.5 and 6 – Shilpa and Apurva Agnihotri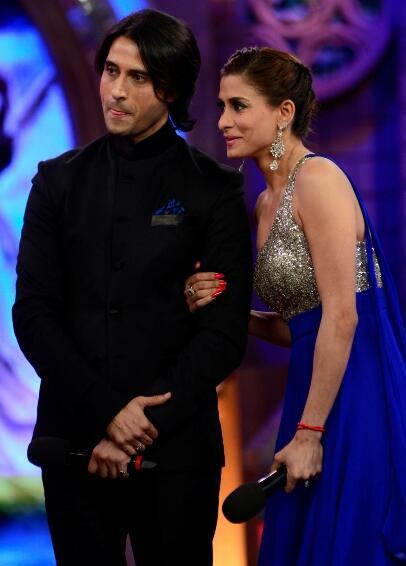 They are the package deal of this season of Bigg Boss. Unlike their predecessors, Delnaaz and Rajev Paul, these two are very well married from past nine and half years and the way they reacted over being sent over different houses showed that they're very much in love. I truly didn't feel the crying was fake and in fact it made me go a bit aww. I am hoping that the reality of this show doesn't leave their relations sour by the end of it.
Contestant no. 7 – Hazel Keech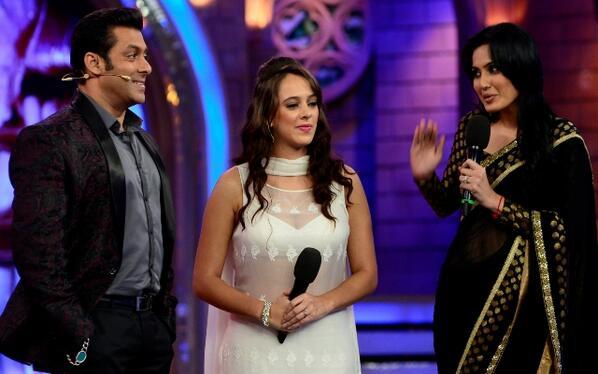 She has already worked with Salman in Bodyguard making her one of his favorites. Not that I am saying Salman plays favorites but you get the gist. Her attempts at Hindi are remarkable but don't think that's going to be enough for her to mingle her way into the house. This one really needs to be good at her game if she wants to survive for long.
Contestant no. 8 – Kamya Punjabi
After playing so many vamp roles it is difficult to picture Kamya in any other way. She too attempted to stick to her vamp-ish avatar and hence got placed in the Hell part of the house. Frankly she reminds me of Urvashi Dholakia, who won season 6. If Kamya continues to walk on path carved by her seniors then she can definitely be the next Urvashi Dholakia!
Contestant no. 9 – Ellie Avram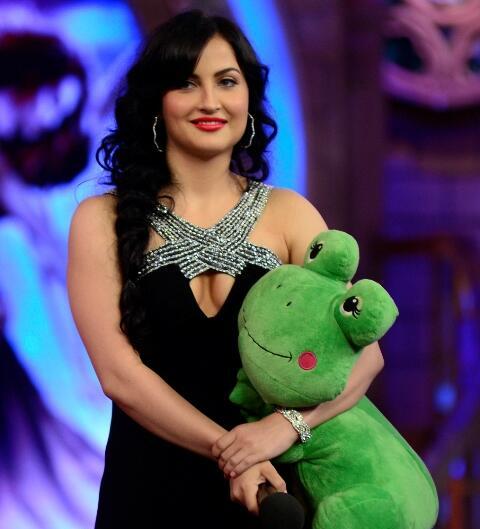 Another glam-doll, and a foreigner on top of it, enters Bigg Boss house and she too has improvised her Hindi to quite an extent. Ellie is the lead actress of the upcoming movie Mickey Virus which also stars Manish Paul. Looking at how Salman was taken aback by her simplistic beauty we are sure she will get much of his attention later in the season. I can also say with guarantee that with just her introduction she has made quite a fan following among male viewers. Am I right or am I right?
Contestant no. 10 – Sangram Singh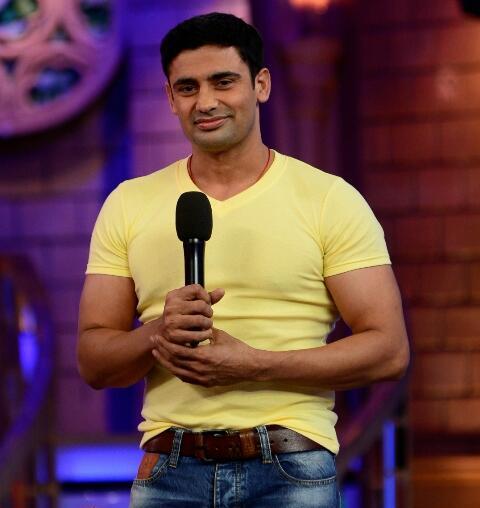 Now let's shift focus on some hunky boys for a moment. When he said the story about overcoming arthritis from the age of 3, I had already named Sangram the miracle man. Wrestler by profession, Sangram is also known for his relations with Payal Rohtagi who also co-incidentally has been a part of Bigg Boss in earlier season. I wonder if she gave him some tips on how to survive in the game. If yes, then I am expecting him to flirt with a few female housemates. Hazel maybe?
Contestant no. 11 – Kushal Tandon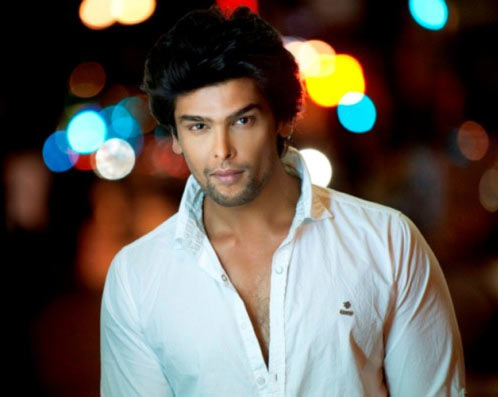 He is a popular daily soap actor who in a recent interview confessed that he's taking up Bigg Boss so he can curb his alcoholic ways. Wow, now that's a bold statement. Bigg Boss can be grueling in testing your patience, hopefully he doesn't let the craving affect him or somebody might get hurt! Also he's one of the hottest male contestant in the house so won't take him much time to mingle around the ladies.
Contestant no.12 – Rajat Rawail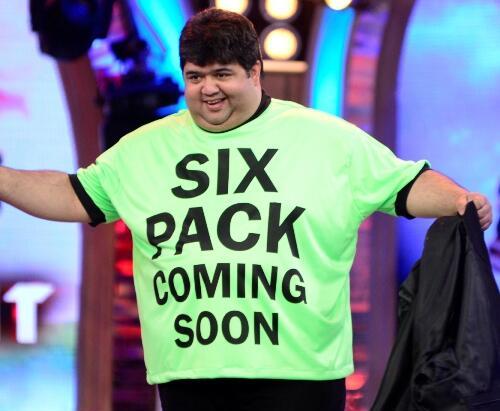 He is already famous for making hit movies like Ready and No Problem and has even acted with Salman in Bodyguard. His connections in check, it is also said that Rajat is looking for a fresh face for his remake of Kaalia and he's looking to end his search in the Bigg Boss house. Now who could the luck person be? Isn't this a smart strategy, btw? I am truly intrigued; the last time such audition was done via Bigg Boss was when Sunny Leone was selected for Jism 2. It just goes on to guarantee some high-packed drama which I totally enjoy!
Contestant no. 13 – Pratyusha Banerjee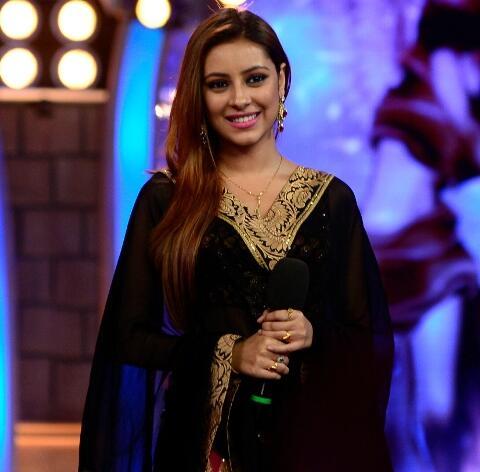 After playing the role of a good Indian bahu Anandi, it's time for Pratyusha to let her hair down and show her wild side. That is, if she has any. Frankly, this Bigg Boss suits her as it was getting tiring to see her play the docile bahu. She can use her experience of daily soaps and do drama to her heart's content in the show and get votes too. A sure win-win situation in her case. And not to forget, I love her new blonde highlights, totally makes you forget her in the Anandi avatar.
Contestant no.14 – Armaan Kohli
After his disastrous attempt at acting in Jaani Dushman I have the least expectations from him. But somehow he reminds me of Santosh Shukla from season 6. If these two are to be similar in personalities then I can only say 'inse bhi kuch na hoga'!
Contestant no.15 – Anita Advani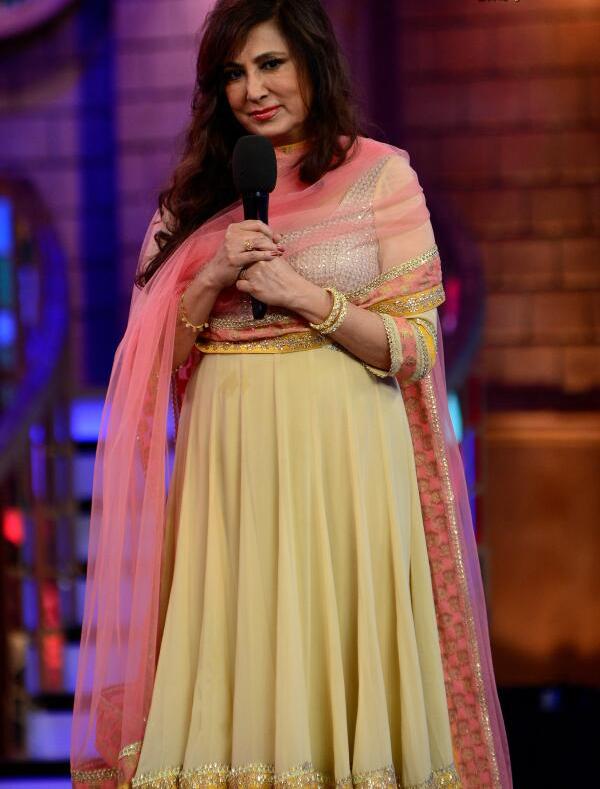 She came into limelight after the original Superstar of Bollywood Rajesh Khanna passed away in 2012. After trying to prove that she spent 10 years of her life with the late actor, it was after his death that Anita was shunned by the family and not acknowledged as the actor's live-in partner. While she believes she can get another chance to clear her name through Bigg Boss we hardly think this is the right platform for her. But to each her own, right?
After this grand launch we are only expecting the show to become bigger, better and obviously controversial. Because there ain't no fun with a dash of spice to it! Also lest we forget now not only Bigg Boss but even a 'Warden' is going to be commanding rules around, what's up with that? I say bring it on Bigg Boss!