Yesterday, while just aimlessly surfing through the web, I bumped into a website which was apparently a business website for a supposedly medical health and awareness clinic.
A tag line on the masthead, which said "Be The New You! Be A Virgin Again For Your Husband" got me intrigued and I decided to explore the website. 
Well, it was a whole hub of Vaginal Procedures namely vaginal rejuvenation, vaginal tightening, vaginal beautification, and the funniest one was called "Re-Virgination". Really???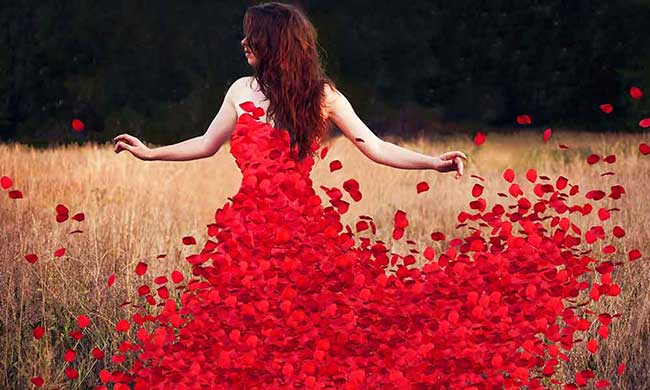 What Exactly Is It?
Revirgination or Hymenoplasty is a set of different plastic surgeries and exercises intended to make you look and feel like a virgin once again. Vaginal surgery, which is one of revirgination's fastest growing segments, forms the core of revirgination.
Revirgination, today, is said to be the second fastest growing segment in a plastic surgeon's practice in India. The newspapers in India are an indicator that the business is booming. Many renowned medical institutions and hospitals have revirgination units.
How Safe and Sensible They Are?
I am not too sure about the substantiation of those procedures and how safe they are medically, but yes, it seems that they have come up only to cater to the increasing demand of the people who want to avail their services.
Many experienced surgeons perform expert Hymen repair surgery: Hymenoplasty, Hymenorrhaphy or restoration of the Hymnal ring. India might look like a conservative society, but on the undersurface, a complete new emancipation is underway. Most surgeons conduct 2-3 Hymenoplasties a day on an average. Such is the demand for this surgery. And unlike in the western countries, it's not for pleasure, but a societal emergency before marriage. Using different surgical techniques, doctors can repair and tighten the hymen to be in a more intact, virgin-like state. In most cases, the surgery is virtually undetectable after healing and the best time to have it done is 7-10 days before the wedding, and it guarantees that the bride will bleed after having first sex with her husband!
So much for the Land of Culture! And so much for the Land of Kama Sutra!!
The Taboos We Deal With 
My questions are
Are we still in the ages of Mahabharata seeking virgin wives for our lads?
Do we still have such bracket of young progressive men who are progressing in every aspect, but could not understand the simple phenomenon that "sex is a body requirement" and that there is no special social status required to have sex?
A woman who decides to have sex before she gets married, does not becomes a convicted criminal, just like a man doesn't. So why exactly she needs to get her vagina corrected to make it new? The mere thought of it is giving me gushes of disgust!
And come to think of it, if such medical procedures of vaginal reconstruction are available and we all know it, then who are we trying to fool?
If we do not have qualms about taking a resort to such medical treatments, then why the hell pre-marital sex still such a huge taboo? Indulge in it openly, talk about it, discuss it, take pride in it and then have your parts corrected for new!! Where exactly is the problem?
Gain Clarity On The Objectives First 
I sure need to understand that in the present day, when we are screaming from rooftops claiming equal rights for men and women, asking for equality in education and employment, nudging the society to treat women as equals to men, be it any social, political or professional arena, how exactly a woman's virginity is still a crucial criteria for marriage and a man's is not? What exactly are our objectives?
The Community Stigma
Oh, and I forgot to mention another page on the website, which said a little about some specific Indian Communities (I would refrain taking names just to avoid projecting a communal or racist mindset, which I surely don't have) who are the potential customers for such medical treatments. So we do have a defined bracket in our incredible India who believes in "Bleeding on First Night"!
Revirgination: A Sensible Move For Some and Untterly Stupid Demand For The Rest 
Where I completely understand the need for such surgeries for the couples who have had kids and they are losing interest in sex (a woman's internal parts have to take the brunt of all the pregnancies and deliveries), can go for certain treatments to enhance their intimacy and to strengthen the bond that they have, I am yet to attain clarity on the necessity of presenting a virgin wife to a man, when he himself is utterly confident about his un-virginity!!
Are we ever going to get rid of antiquated mind-sets?
Let me know your thoughts on it!