There are several things that a HR can learn from the HRs of companies such as Google, Facebook, Microsoft, etc. This is aimed at increasing the level of employee satisfaction and thus the retention rate.
Five or six years back, what used to suffice for the youngsters while considering a job has changed drastically over the time.
Now it is not only a good job title, handsome pay package and the branding of the company that matters, there is a lot more that the young minds want!
The workplace should be filled with life and there must be a life outside of work in the company for the GenY. A fatter salary package and some routine activities are not what the people belonging to the late 80's and 90's period look forward to.
And well, Yes! There are some companies in different fields that cater to this attitude and wants of this generation. These workplaces satiate not only your taste palette, but also your learning abilities and interests, by providing for developmental opportunities and taking initiatives to make their employees feel a sense of job security, feel at ease and responsible for their work, and are respected and encouraged on their individuality, apart from the freebies that the employees are being offered here.
HRs… Are you following?
There could be several things that you could learn and incorporate from the HRs of these companies. We give you an insight into how these companies are different and how you being a HR can incorporate these initiatives in your company to increase the retention rate and make the employees feel content working:
Google
The internet giant that is used by one and all for professional and personal needs, be it searching for a good hangout hub, the best restaurants/café in town or complete official projects or even search matter for exams, mostly for anything and everything we wanna know or do in life. It is this company which has made internet mobile and added to the video views and made us wanna find answers to random questions!
Why Google is Special: Fun, interesting, surprising, zany, insightful, impactful and brilliant are some of the words you can easily relate to while talking of this tech entity. There are snack rooms with immense diversity in the food range. The food is fresh and the food court includes many cafés and dishes that are usually a part of expensive restaurants and hotels. The food is not only delicious and impressive in presentation and variety but is also healthy and fresh as its organic. Can you imagine eating a Taco Bell gourmet range in a corporate office set-up?
The workplace also consists of in-house fitness facilities, indoor games and organizes inter-departmental cricket and basketball matches apart from massage chairs that would ease out your muscle and joint pains that you might have had sitting on that office chair for long. The company also provides for Tech Stop, Geek Gods and Hardware Depots that are time-saving and user-friendly, making you waste less of work time on solving computer bugs, software and hardware issues in office. You also have extra learning opportunities here where notable eminent people from all walks of life deliver lectures and talks, not to mention the small eco-friendly initiatives that the company takes. If you are a Google employee, you are also entitled to a free Mac book, free Nexus phone and access to Android updates.
What other HRs can learn: Apart from these fun programmes that make it a happening and lively place and the initiatives that are helpful for the employees, Google does not believe in bureaucratic or hierarchic lineages in the workplace, engages and empowers people who have raw talent with complex opportunities at office. If you are a HR, you can make your company a cooler place to work not only with these zany activities and learning activities like Google, but also by introducing better career growth prospects, work-life balance, financial compensation and benefits, individual performance assessment (not only at the time of appraisal) and offer stability to the employees and encourage them by helping them follow their dreams and goals. The ambience, flexible work hours, freedom to try new activities and enhance individual creativity, knowing more about what is happening globally and a casual atmosphere yet intense learning and working methods, easily accessible seniors/managers, emphasis on good quality, innovative work and work ethics, et al vie for a better job, better employee satisfaction and of course, less attrition rate and less of complacency.
Microsoft
They are the ones who have made the Windows Operating System that we all use in our laptops, PCs and now even on phones.
Why Microsoft is Special: If you think the bean bags, TVs, X-box rooms and gymnasium with shower rooms are comforting and refreshing enough in an office set-up, then imagine foosball, snooker, pool, snooker, carom, chess, table-tennis equipment, badminton court, cricket ground and basketball court in your workplace along with freebies like a free Windows 8 phone, surface tablets and laptops.
What other HRs can learn: If only the HRs of other companies provided free training and certificate programmes for employees that are otherwise expensive or included changing job profile if there is an interest or aptitude for another profile in the company, apart from paying for the travel, accommodation and food expenses for employees who attended company events and would have sent freshers for events abroad just like Microsoft does, life would have been so much better in other corporate structures too.
Accenture
This is a well-known technology and consultancy services firm.
Why Accenture is Special: With a new interviewing app, now the candidate can engage with the company even before the interview is scheduled and can get an insight into the company and who the interviewer is. The Accenture talent tool clubs with different social media apps like those of Facebook, Twitter and LinkedIn to connect with prospective candidates.
What other HRs can learn: Better career prospects, effective ways of hiring, engaging and training people, striking a balance between professional and personal life, evaluating performance and providing job stability are some things other HRs can learn from the policies at Accenture.
IBM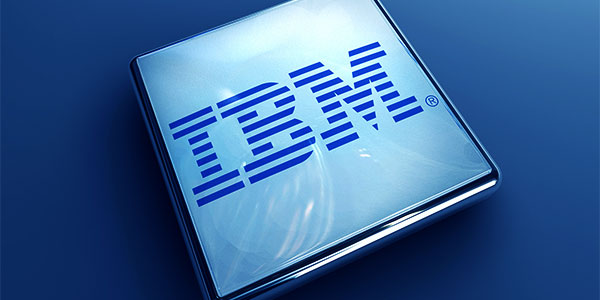 The world's largest information technology company w.r.t. revenue manufactures and sells computer hardware and software, computer infrastructure and consults services for technological issues on devices that use mainframe computers or even nanotechnology.
Why IBM is Special: The Company that has employees numbering more than a lakh in India alone believes that keeping them happy would make the company grow and succeed.A social platform called 'New2Blue' creates a community where new hires could interact and communicate with each other and gain insights and guidance from existing employees with the work and culture of the company. The company is trying to keep all the generations of people engaged and thus developing.
What other HRs can learn: The other HRs can try and implement practices where new employees can adapt to the work and culture of the company better by interacting comfortably with the old/existing employees of the company.
TCS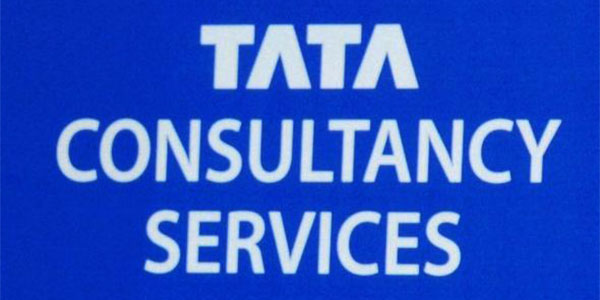 This is the largest private sector employer in India and has a low attrition rate. The consultancy firm has more than 3 lakh employees.
Why TCS is special: The Company knows how to manage its young workforce of varied age groups and experiences. People from different nationalities work here with the average age of an employee being 28 here and all of them connect better with the use of social media as the company favours the medium of interaction. TCS has come up with an internal social networking platform called 'Knome', the short form for Know Me that helps connect the employees with their company's leaders or higher authorities.
What other HRs can learn: The other companies could learn to enable better engagement among its employees and corporate leaders of the company and bring about a holistic approach in making the place employee-friendly. This would definitely increase the retention rate.
MTV Music Television
This is the renowned TV channel known for its music chartbusters, reality shows, general entertainment programmes and sitcoms.
Why MTV is special: The place has introduced a video game centre, 24-hour coke machine, pool tables, foosball table, sun recliners on the terrace, bean bags, a rooftop café and yoga classes in the evenings. Yes, all that and you can even spot models and VJs from the terrace and the café. How cool is that?
What other HRs can learn: The other HRs can also bring up innovative policies in their company like MTV does – employees can pursue their post-graduation degree and creative writing courses along with their work and have a gala time on Fridays by gathering on the office terrace, taking their food and drinks there, or shoot videos, do mimicry and make parodies and play music while working in the office.
Facebook
This is the social media site we all use to connect and share pictures, updates and videos with our friends and family. Forbes has listed this company as the best place to work in and this has come to be the leader in social media.
Why Facebook is special: There are several gaming devices, foosball, snooker, table-tennis equipment and hosts in-house karaoke competitions and all-night hacking contests for programmers, called hackathons in the office as well as customizing Facebook merchandise for employees such as t-shirts, hoodies, pyjamas, stationery and accessories, et al also takes place here.
What other HRs can learn: Other company HRs can also work on incorporating a casual work lifestyle with work from home options, paid time off, flexible hours, floating holidays, maternity leaves of upto four months, etc.
Though many creative and media companies such as the 120Media Collective and others have made successful attempts at employee retentions with fun programmes, good initiatives and benefits for employees, there are companies in several other fields that need to boost their employee satisfaction and retention rates if they actually want their company to grow and prosper.