Tomato is a vegetable that is considered as essential as gold. Compared to the other vegetables it is valuable and high demand made it the red gold industry. The use of it is now not limited to vegetables but also as fruits and cooked in food as well as available in cans as sauces. Sauces were popular in a few countries, they are from Europe and Italy. But with the onset of various tomato products, it has become the most profitable business known as red gold.
Tomato products are in high demand worldwide. The product itself has elated the product stating it as the red gold industry. It is compared to gold as the people in the industry are gaining profits to the maximum. So, with the minimum investments, use of factories, and reduced labor.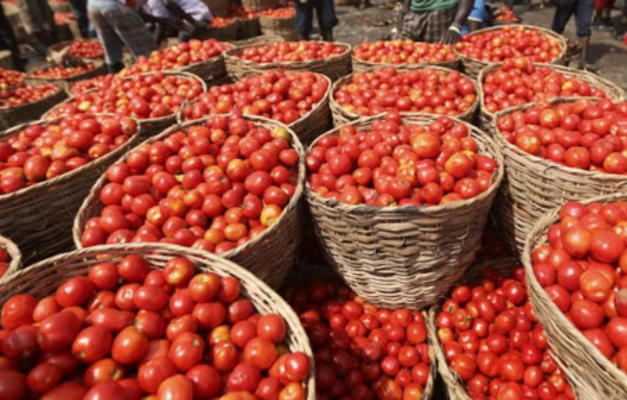 Agriculture blooms with the red gold industry
The effective use of tomatoes growing in the fields can easily be realized with the growth of the tomato industry. In the agricultural sector, the growth of the tomato industry is increasing globally. The distribution of agriculture has been high in the Asia Pacific region.
Due to homemade food, snacks, and processing the need tomato has been required worldwide. Government supports and technological innovation together has helped the fastest development of tomato agriculture.
Till the pandemic Covid 19, the industry suffered losses. Millions of quantities were wasted and rotten. But with the increase of preserved food, apart from ketchup, agriculture grows with diversified edible productions.
The main reason to increase the savor of tomatoes is due to the awareness of minerals and vitamins.  It led to slowly employ the farmers worldwide to invest in and grow tomatoes. The red gold industry is providing benefits to the entire infrastructure.
Over years, the increase of production is from 4854 hectares to 5051 approximately from 2016 to 2020.
Impact on the tomato industry
Though the intake of tomato products was highest the demand increase has led to accelerating production in the Asia Pacific region. It is the fastest-developing sector for the red gold industry. With the different tomato productions, the growing crops apart from onions and potatoes are also high in agriculture production.
The impact on the tomato industry has changed with brighter aspects, it is due to the health benefits. So, no longer it is Ketchup or part of the salad tomato is required in other edible forms.
Tomato is rich in vitamins, it is also considered a fruit that can be taken raw. It is a rich source of vitamins K and C. Apart from it, the anti-inflammatory properties enable to the maintenance of health and reduce inflammations.
To reduce the health risk it has lycopene. Overall the advantage of eating tomatoes has increased the production demand.
It can be for the chutneys, curries, or desserts, tomatoes are all suitable.  So, the growth of tomatoes has made it the gold industry. The nutrients and minerals are high as it contains the minimum pesticides and greater health values.