Think Tank organizes the Rally Of Hope, 2022. Hosted by the Univeral Peace Foundation, (UPF) live streaming from South Korea on 11th September worldwide. This rally has been inspiring millions as the intention is to work on developing peace. Apart from it, another factor is the reunification of the Korean Peninsula. Worldwide streaming ensured that it is a combined effort of bringing peace between the two Korean parts. This Think Tank 2022 is looking forward to achieving it by the end of 2022.
The concern rises with the Cold war of North Korea. After the beginning of the Supremacy of Leader Kim Jong Un, in 2011 the security and dominance of the Government have been alarming to the rest of the nations. In 2017, the first hydrogen bomb was exploded while in 2019 they had tested a submarine-launched ballistic missile, 2019. The power of the country can be determined as a nuclear weapon state.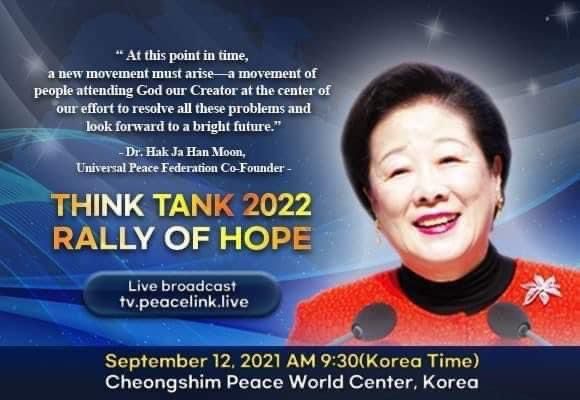 Need of Rally of Hope
As time passes to 2020, the power of South Korea had been facing widened and unparalleled military challenges. Worsening with the threats from not only his neighbor North Korea but also China. The proximity relating to the geographic areas, and the concern is also about the sheer magnitude of mountain areas of China's influence with the geopolitical weight. The sheer magnitudes share the Korean Peninsula and China on both sides. 
There was a pace in the development of nuclear weapons in North Korea that may shaken the Asia countries' challenging security. Pointing on North Koreans to confirm their threats were based on some factors. Firstly the military leadership and political status of the country and its influence on the neighboring countries. The role of the primary and the external military support to the country; and their behavior that acts as threats to other countries. These are some of the features that lead to the find out about the perceived threats. 
Think Tank 2022 Is a global network
The Rally of hope aims is to introduce peace worldwide. It is Afghanistan unrests in violence and death of common people to establish power. While on the other hand, Asian countries are seeking peace and the emergence of prosperity ending wars.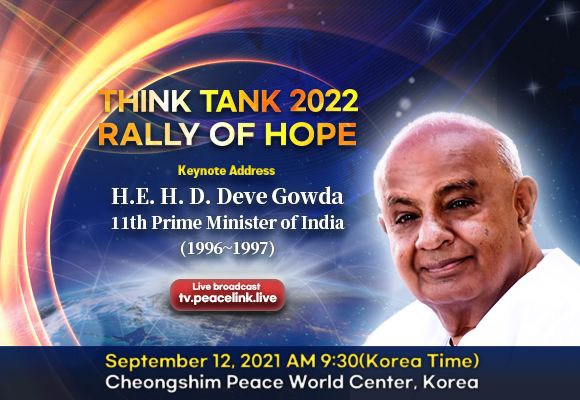 Prosperity includes
Ending Poverty

End religious and racial conflicts

Develop prospects on International security
These are the main and real problems which Think Tank is looking forward to work. Instead of dominating with militaries and artilleries, it is a major and effective step towards economic developments and a stronger country.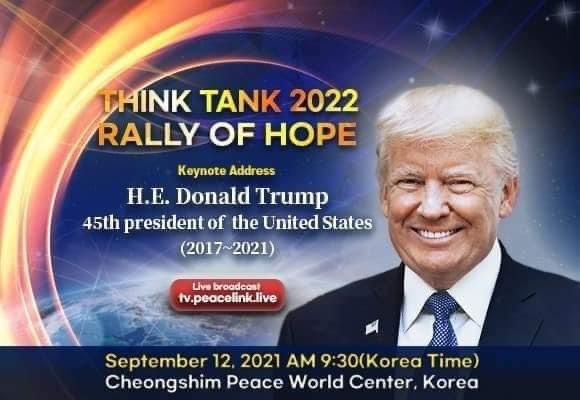 The Keynote speakers in the Think Tank 2022, Rally of Hope 
H.E Dr. Hak Ja Han Moon is the host and the co-founder of the Universal Peace Federation. 

H.E Hun Sen , the prime minister of Cambodia.

H.E Jose Manuel Barroso, Former President of European Commision 2004 to 2014

H.E Donald Trump, Former President of USA, 2017-2021

H.E H.D Deve Gowda, Former Prime minister of the Republic of India. 1996-1997

H.E Gloria Macapagal Arroyo, Former President of Republic of Phillipines, 2001 to 2010

H.E Natasa Micic, Former President of Republic of Serbia, 2002 to 2004

H.E Anthoney Thomas Aquinas Carmona, Former President of Trinidad and Tobago, 2013 to 2018