Traveling Dubai by bus – Dubai is a welcoming country and it houses a rich cultural diversity. With tremendous inflow of population and an ever-increasing need for mass movement, Dubai has prioritized needs of its entire community regardless of any discrimination.
There are  amendments made and incorporated. Of all the framework, the most convenient and hassle-free amenity is the buses. They play a pivotal role in making the cities better and sustainable. Buses are a steal for the middle and lower-income groups and the tourists as well.
So here is the outline information on the buses to make you feel more confident Traveling Dubai by bus.
Traveling Dubai by bus –
WELCOMING AMBIENCE
The buses and bus stops both are air-conditioned throughout the year. They provide super comfort and high priority  to the tidiness. Any kind of vandalizing activity, eating and drinking is forbidden inside the bus, you could be fined! They are regularly cleaned after every completed trip.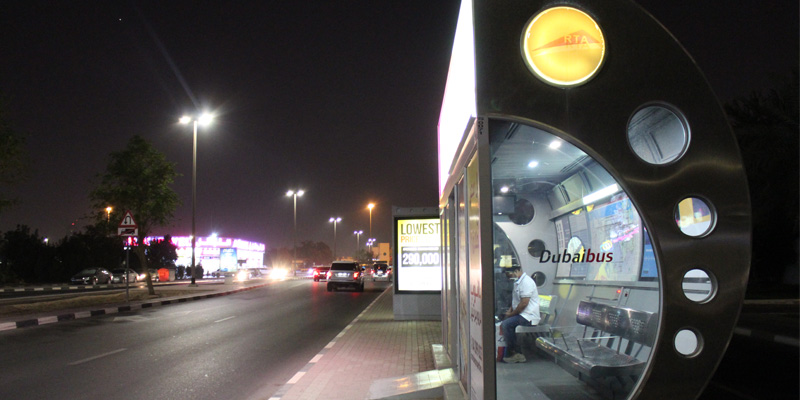 EFFORTLESS WAIT
The bus is at regular intervals of 15 – 20 minutes, even if you miss one you could be sure of the next. The bus routes and timings could be accessed with an app known as "WOJHATI" available in app store/play store. This makes life so easy that you typically don't have to wait for long hours. Just check the app for the timing and leave from home as per your convenience.
TROUBLE FREE BOARDING
Buses have their own parking bays and they stop perfectly by the bus stops. Drivers are professional besides being friendly. They will wait until you walk by the bus stops and enter. So, you will never have to race to board. They are less crowded, unless its peak hour.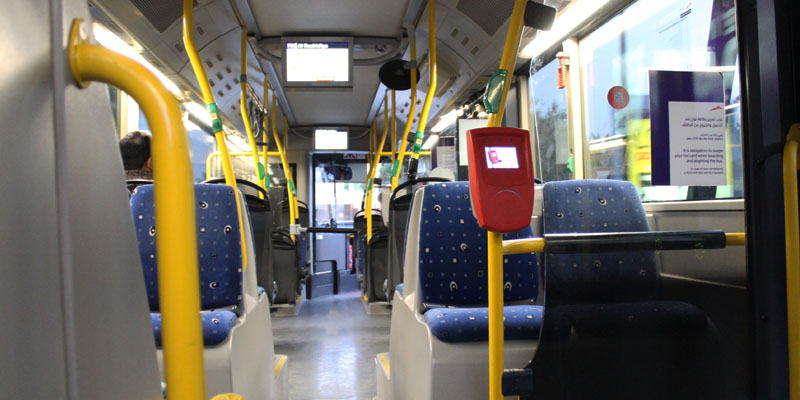 THE TRANSPORTATION CARDS
They call it Nol cards. It acts similar to a smart card eliminating the need to buy tickets while traveling, just tap these cards on the Nol-card readers at the door .These cards could be recharged at any metro station and bus stops. Each travel cost may vary from 3 to 10 dirham depending on the distance covered. The costs are actually pocket-friendly.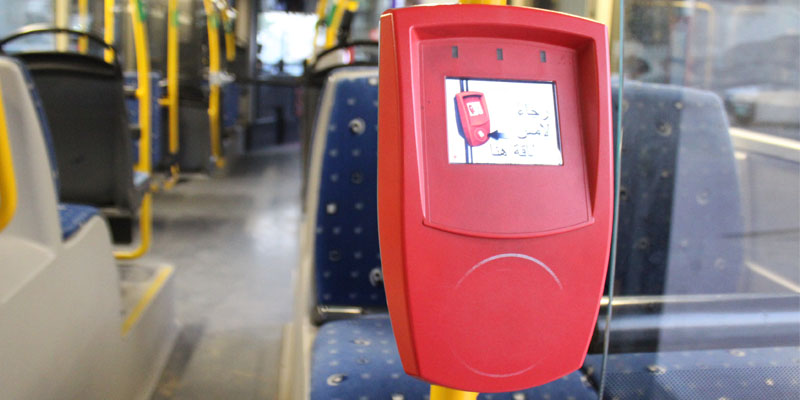 SMART TRAVEL
To open the doors, you need to tap on the door logo over the doors. The bus has division of seating area for women and men. Men are not allowed on to the women area. They call it Priority seating, it's meant for both women and children. Ladies can travel stress-free as one always finds a seat. Not to worry about the destinations, they have pre-recorded voice and information displays. Still confused? Driver and the co passengers are ready to help you always. Again to descend you need the Nol cards to be taped on the reader that deduct the money according to the fare.
COOL DRIVERS
They are smart looking and professionally dressed in RTA uniforms. They have their cabin.And observe the CCTV installed in buses along  the monitors that are displayed at the cabin itself. A complete nuisance free environment, drivers do have a check on smoking, speaking loud or playing loud music etc.
WHEEL CHAIR FRIENDLY
Most of the buses are Wheel Chair friendly. They have well planned seats such that wheelchair could be easily rotated and accommodated. Its pretty much friendly to all differently abled people.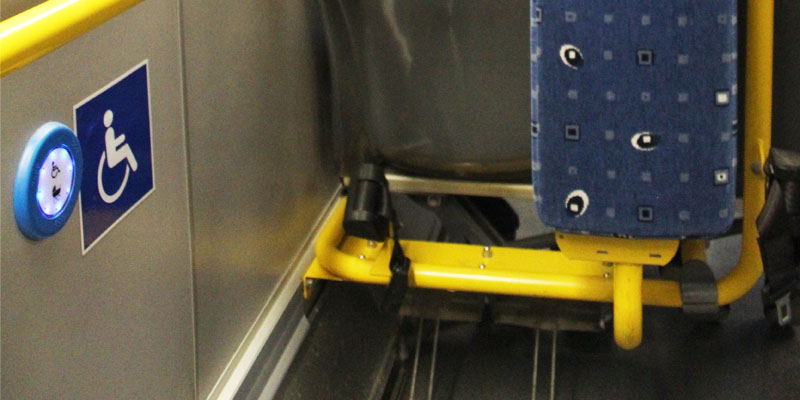 CONNECTIVITY AND CONCURRENCE
They are well-connected to metro stations and have complete coordination with metro schedules. They also directly bridge the main tourist places like shopping malls etc.As soon as You get down from the bus, there will be arrival of metro within 10-15minutes. 
SAFETY
They have good safety precautions – every bus has a workable fire extinguisher and an emergency hammer.Furthermore, each vertical pole has a STOP button, this could be used for alarming the driver in case of an emergency or even if one needs  to signal the driver regarding upcoming drop offs.
DISCOUNTS AND CONSESSIONS
It's totally free for children below 5years or below 90cm.There are fare- free days in case of special occasions or any festival, the passengers need to have a valid Nol card and just travel for free.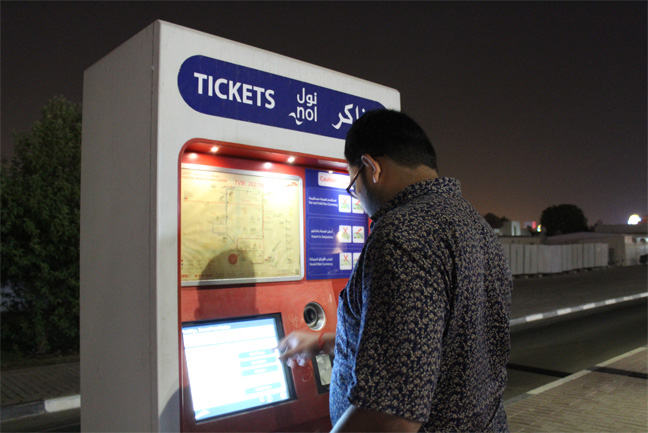 Traveling Dubai by bus – By now, I hope you will be fallen in love with the Dubai Buses! Let's be inspirational and try keep our buses clean at the least. Have fun traveling!