Who Is The Trivago Guy –
"TRIVAGO" – No need to define what it means and what it is.
Because the Trivago Indian advertisement has captured a lot of attention and it has made people aware about the company in detail.
Yes, I'm talking about the Trivago Indian ad – Compare and Find your ideal hotel for best price, remember? Okay, this pic will help you reminisce it.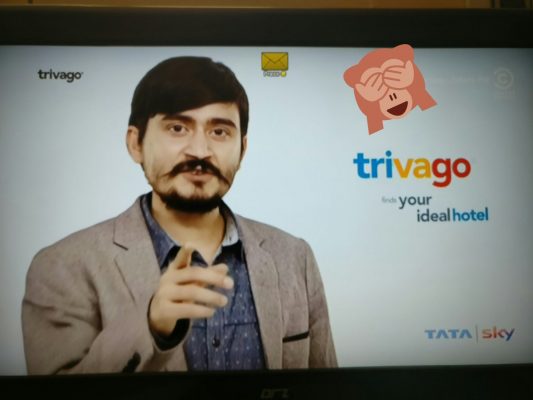 The ad has captured a lot of attention, but one thing that has left people wondering is – Who is the Trivago guy? I'm pretty sure that you must've had the same thing going on in your mind.
Like the Airtel girl, Sasha Chettri, this Trivago guy has kept people wondering about him. When you see the Trivago ad, it is quite obvious to notice that "The guy in the ad is neither a model nor an actor". So, since then, people got curious to know about this guy (Just like you and me) and thus from the questions being asked on Quora about "Who is the male model in the latest Trivago Indian advertisement?" – The answer led to Kumar.
Mysterious Trivago guy- His name is Abhinav Kumar.
Yes, according to his Twitter profile, he is a country manager of Trivago (India), who lives in Dusseldorf, Germany.
Yes, now you know that this guy is a big deal.
According to the Economic India report, Kumar explained about how he got featured in the Indian advertisement and here's what he said "We had a hard time casting for a suitable model, so I was asked by our brand marketing head to do it. Initially I was slightly reluctant, but in the end, I am happy it got people curious about Trivago. We always think that a Mr. or Ms. Trivago should just be like one of us. Anyone is capable of using it to search for their ideal hotel and who better to explain the product than an average person?"
Yes, that's how the story goes…Well, Kumar also revealed that the informative Trivago ad didn't only gathered attention towards the ad, but it also helped him get Famous. Here's what he revealed "Last Sunday, I was shopping in a mall in Gurgaon. While paying for my bills, I stood in line with a family and one of their younger sons (about 9-10 years) said in Hindi "Isko TV pe dekha hai".
His parents kept looking at me till they eventually figured out I was the one from the ad. I did not have the beard and moustache I had in the commercial, so it was not easy to recognize me, but the kid was smart."
Isn't it Funny?
In the ad he is totally in beard, so it's obvious that if he comes without beard and moustache then it'll be little hard to recognize him.
That's why, here's the picture that'll help you to spot him.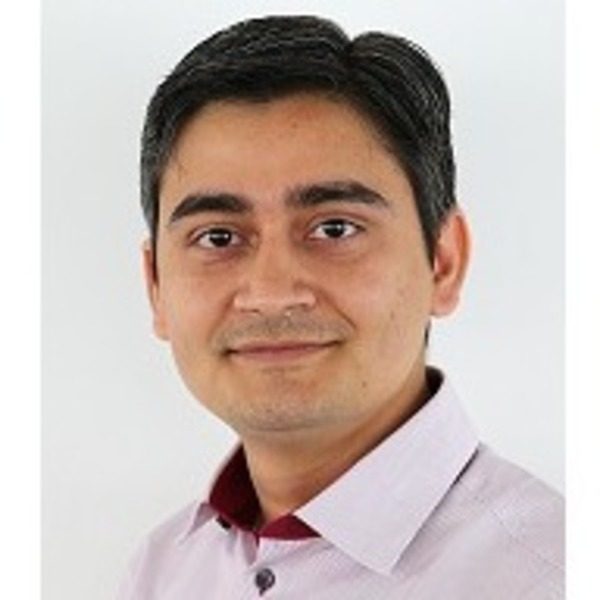 On the other side, just like the Airtel girl, Kumar is been fired with a lot of negative comments and reactions on social media platforms, but to him, it's not a BIG DEAL at all.
According to him "When you are on TV in India, you are reaching millions of people, so some 10 -20 tweets against me do not really matter," he says. Kumar comes from a lower middle class family in Jharkhand. His family and friends get excited about his appearance on TV. For them, anyone on TV is a star and a celebrity."
Kumar also revealed that "This commercial was first tested in a closed sample survey, followed by tests on online video campaign before being launched on TV. And now that you want to speak about it, it seems like it's working?"
Who Is The Trivago Guy ? – Hush!! Now, the mystery is solved.