Choreographer Salman tells us about his winning journey in Jhalak and the fun of working with Drashti Dhami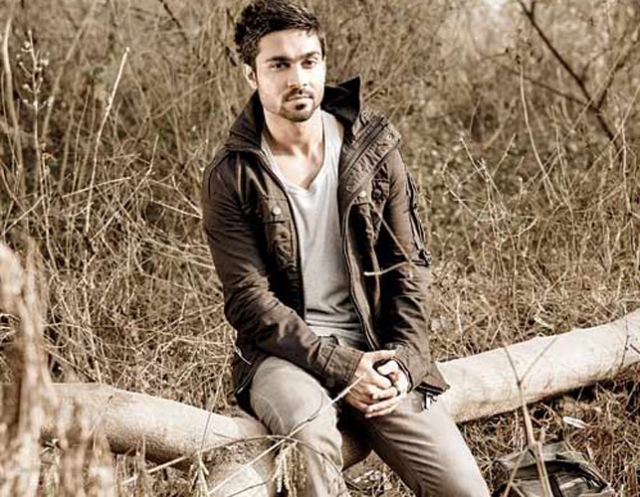 It may have taken three seasons and some extra ordinary dance partners for him to reach the finale but Salman Yusuff Khan has proven that patience is his virtue and dance is in his blood. Drashti Dhami and choreo-partner Salman are the winners of Jhalak Dikhhla Jaa Season 6 and he tells us his thoughts over winning and how Drashti has turned out to be more than just a partner. Read on!
Excerpts from the interview:
The most cliché question but nonetheless, how does it feel to win Jhalak 6?
After putting in efforts from three years and then getting to hold that trophy I feel ecstatic, it feels surreal and I think I'm still basking in the glory of it
You have been participating since three seasons, what do you think worked this time?
I think it was the right time for me to win. I am very old-fashioned so I believe that whenever a person's time is right, whenever God feels that you deserve to get glory He will provide it to you. As a human my duty was to put in my best, do hard work and which I did in all three seasons and finally I am reaping the benefits.
Being partnered with a celebrity dancer like Drashti who is already a popular daily soap actress, do you think that helped you in winning?
It definitely is like an add on but if you go to see in previous seasons when I partnered with Yana (Gupta) she was back in the scene after 15 years or Isha (Sharvani) who wasn't doing many film projects before Jhalak 5. But I did manage to get them both till the finale and helped them carve a name in the industry once again. Like you say, yes popularity helps but if you go to see in this season even Siddharth Shukla was a popular actor like Drashti but the latter and me performed, put in our best efforts and at the end it is dance that matters.
Usually in such shows the focus is more on the celebrity partner while choreographers are a driving force behind the act, do you think they (choreographers) don't get their fair share?
In my case I don't think so, can't talk about other choreographers. In Jhalak the judges have always appreciated my efforts as a choreographer and eventually as an individual it's on me on how I carve a place for myself among all participants. Today if Madhuri Ma'm or Karan Sir in a social event stand and talk to me for 15 minutes asking about my whereabouts I take that as a mark of respect. Jhalak has done wonders of me in terms of receiving my due and I will always be thankful to it.
Other than you, who else from the top 4 do you think deserved to win?
Other than me I will say Drashti deserved to win. Frankly speaking, I have never concentrated on other participants. For me it has always been about outdoing myself and if I manage to do that, that means I am growing as a dancer. I know it gets competitive and sometimes even nasty but I choose to be my competition and that's how I like to go about in a reality show. I am also very satisfied that in all my seasons people remember me for my work despite not being winners and that is huge for me.
You and Drashti share an amazing chemistry, tell us something about her that we don't know
For Drashti I would say she's one of the most down-to-earth people I have met as an actor. She will travel in a rickshaw, eat street side food and I have worked with many actors and I found her too humble. And that is why I think I connected more with her as a friend then any of my previous Jhalak partners. I would also say she's a goofball, she will totally crack you up with her jokes and it was really fun working with her.
One thing you will miss the most about this show
One thing I am going to miss about this show is definitely Drashti. The energy, the fun that she brought in the rehearsal hall just helped in making the experience of season 6 better. My whole crew loves her and I know we all will get busy with our lives now post Jhalak, so I will miss rehearsing with her.
Out of the three judges who do you think you succeeded in impressing?
I think I succeeded in impressing all three. The kind of words they have used to praise me, the appreciation they have shown after my each act has worked like a morale booster. Karan Sir in finale told me that I am the best thing about Jhalak, Madhuri Ma'm praised my conceptualization for each act and a choreographer like Remo Sir bowing down in my acts; these kind of things humble me and encourages me to do much better work.
Any plans to return for season 7?
Why not, Inshallah! I even intend to judge Jhalak one day and my association with the show will never end.
You have a movie coming up called 'Freedom'. Tell us something about that.
Freedom for me is very special. Other than bein the actor of the movie, I have also choreographed all four songs. It's an out and out intense film where I get to show my acting skills. I play a character called Rocker who is an addict and it is totally opposite to me in real life. So to get into the skin of the character was a big challenge and I am waiting to see how the audience react to it.
What are your other plans post Jhalak?
Post Jhalak I am choreographing four songs for Anubhav Sinha's next movie. I also have plans to fly down to Bangalore and take my friends for a trip to Kosa Mui or else they will kill me! I have shows lined up till December including lots of events and appearances. I am also waiting for a big project to start as an actor from early next year but I can't be talking much about it as of now. So hopefully lot of good things coming my way!