Nicknames Of Bigg Boss 8 Contestants – We talk about various nicknames that Bigg Boss 8 house contestants have given each other behind their backs. We just added some to the list.
Bigg Boss house is a strange place to be!
For viewers, it promises wholesome entertainment whether it is some high-decibel drama or some light-hearted fun moments.
Recently, we saw the fun side of contestants when they made some special nicknames of their competitors inside the house, but behind their back.
We thought let us compile a list of all such real and imaginary names which suit these contestants perfectly.
Here are they
Karishma Tanna: Dufferul-e-aazam
Dufferul-e-aazam, which means the king or queen of idiots, is the name given to Karishma by the inmates. This seriously fits her to the T given her behaviour inside the house! Crying for her make up? Ufff!
Arya Babbar: Paglol
He is rightly crowned as Paglol, someone who is such a mad person that he gets everyone around him LOLing (Laughing Out Loud, for those who didn't get the joke!). Arya has proven umpteen times that how he is in direct competition with one of his seniors in the film industry, Tusshar Kapoor when it comes to being a sensible soul!
Praneet Bhat: Risky-e-sant-baba
He started off his stint in the Bigg Boss house as this mature saint kind of a person, but lately the way he erupts like a volcano shows his true colours! Even though he looks and acts like a saint, his recent anger-eruptions have shown that it is seriously very risky to take a panga with him!
Pritam Singh: Happy-go-but-lucky-never-came!
Pritam is one of that gem of guys who always run in the race being favourites, but always come short of winning it! He is loved and admired by everyone in the house and outside, but the poor fellow is still so lonely inside. No love-affair, no major fight, not even a full-fledged support for captainship! Will his luck change?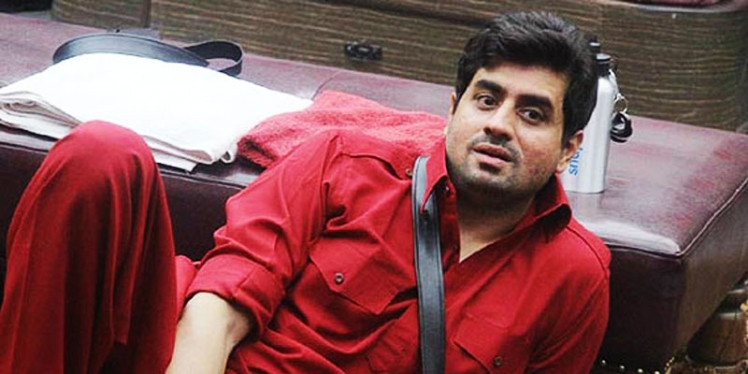 Upen Patel: Dude-e-desi!
This handsome hunk is totally confused now after giving vibes of being sorted. Neither is he able to leave his typical British accent nor is he able to learn Hindi! He is trying hard to Indian-ize himself, but tough luck yet!
Sonali Raut: Brinjal-e-bedroom-stories!
The way Sonali rolls around Gautam and Upen from time to time in seeking some love or lusty attention, she has clearly lost all her sexual attractiveness! Wish she had stuck with one guy, whether in the bedroom inside the quilt or in the living area on the floor, viewers would have got some entertainment and she would have raised her standing inside the house!
Diandra Soares: Pigeon-kabootar-udan-fly-look-dekho-aasmaan-skyyyyyy!
Oooo Myyyyyy Gawwwwd!! Exactly, this colourful kabootari only knows to say OMG in various forms and styles and on all possible occasions! As a captain or even before that, she has only shown her one and only talent, of colouring her hair! May be after the season ends, Bigg Boss should gift her a year's supply of hair colour, she might consider it as her winning trophy!
Gautam Gulati: Bigg Boss's Donkey!
Poor Gautam! He works really hard, both at the chores given to him and fighting off almost every contestant inside the house. Now, even his friends are deserting him and leaving him alone. What will happen to this donkey?
Puneet Issar: Baba ji ka shaatir thullu!
The senior most contestant of the house is also the most shaatir of all! No one plans and schemes and plots the way he does! Master strategist, he has taken chantu-pantu contestants under his wing with a long term goal of eliminating his adversaries now and then kicking off his chantu-pantus at later stage! Whether this strategy works or he becomes a thullu, only time will tell!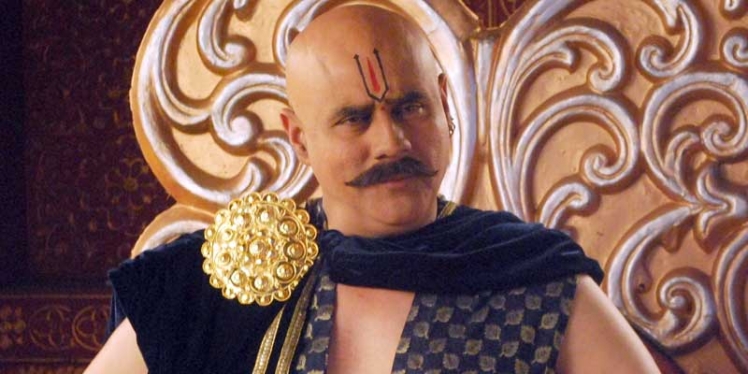 These are some of the most striking and active contestants who have a strong personality, even though there are tons of flaws in them. May be we can include others in this list after they show some particular traits rather than herd mentality!