Bindass an unique TV Channel – All TV channels are busy showing either regressive shows or sexually-loaded content. However, shows on Bindass TV are really different and meaningful.
TV programming has come a long way from the grand old days of Hum Log and Buniyaad!
It has grown by leaps and bounds in terms of production quality, glamour quotient and commercials involved. However, in terms of content and quality of shows, it touches a new depth with the launch of every new show!
It is a fact that more and more TV shows are walking the regressive path in terms of storylines, characterization and ideologies.
Either it is that or the content is heavily loaded in favour of sex and stuff which crosses every boundary of decency.
In today's world of Ekta Kapoor branded TV Industry, with stereotyped characters and done-to-death storylines, there is something that has caught our attention. A channel which is majorly music based and initially attracted lots of eyeballs primarily due to its bold content in terms of relationships, has changed its course and can now be called a flag-bearer in terms of good quality sensible content on the idiot box. We are talking about Bindass TV that is looking a stand-alone channel, which is broadcasting shows that are different in the truest sense of the word.
Yes, the channel got all its TRP's from its flagship brand, Emotional Atyachaar, but is now carving a niche for itself with some of the most promising shows aimed at the youth of the country.
The bouquet of shows that the channel boasts of may not be going great guns as far as their viewership is concerned, but they do show a lot of potential in terms of entertainment value.
Let us share with you their major shows:
1) Halla Bol 2
This show strictly talks about women breaking the social norms to find their place in society. Inspiring stories of women who defied the societal rules and dictums to follow their heart and made their own place in the male-dominated place is a must watch for every girl. Guys should watch to understand that the time has gone when women were considered inferior to men; it's time to treat women as equals!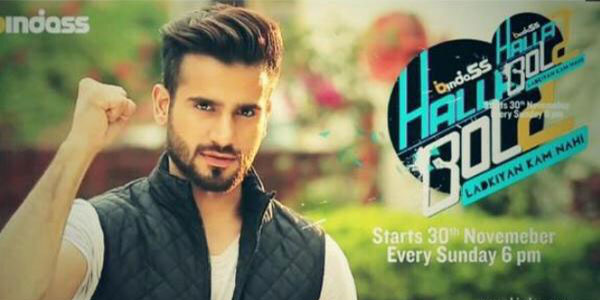 2) Love By Chance
Here is a show which deals with the most amazing love stories set in different backgrounds and given a treatment which is not run of the mill stuff. For those die-hard romantics, this show touches the right chords when it comes to dealing with a mushy subject such as romance!
3) Yeh Hai Aashiqui
This might sound like yet another love-story based show, but it has a very unique selling point. That is, showcasing the victory of love despite all kinds of obstacles, opposition and hurdles. These are unusual love stories where couples break social norms and taboos and finally love prevails!
4) Pyar Ka The End
When in love, heart takes supremacy over brain. It works absolutely fine when things are going well and smoothly, but when things turn upside down, most sensible people are known to take absolutely wrong steps which sometimes prove catastrophic! With this show, such issues are handled sensibly and delicately so as to give a message that love can help to heal instead of giving only hurt, even during the worst of the circumstances.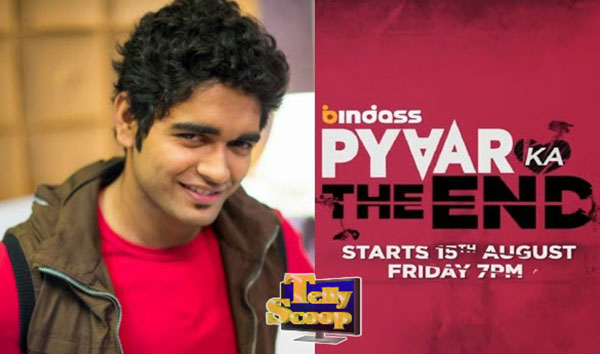 These shows may not be sounding like path-breaking, but the very fact that they are attempting something different and not giving in to the temptations of commercialization and TRP's, says lots about them.
Let's watch such shows and promote them so that more and more channels and the production houses are compelled to give us sensible entertainment!