After several allegations by the fellow housemates, the wrestler has become a recluse
In the past few days, a lot has been said about Bigg Boss 7 contestant Sangram being a deceitful player. After one of the wild card entries, actor Aijaz, brought it to housemate's notice that he was playing safe, looks like the entire house has not started noticing his game plans. Not only they have started doubting Sangarm's intention, but have started calling him a liar. The other day, Sangram was seen sharing his grief with Heaven after an ugly argument with Pratyusha, who called him a liar.
Now even when the house has been split into two gangs, Sangram is finding it difficult to make place in either. In the coming episode, you will see how the world renowned wrestler was called inside the confession room for some question and answers and went through the grueling round of 'Sach ka saamana'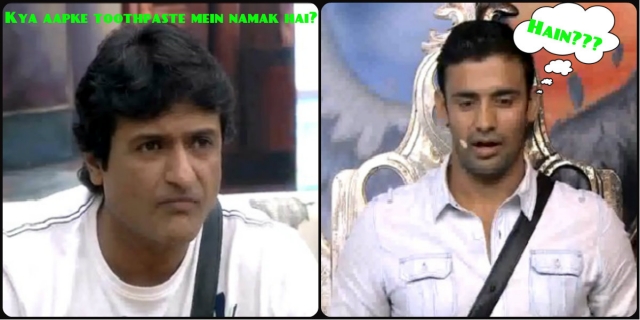 Will this exercise help bridge the gap of misunderstanding or will this end up into more confrontations. You will get to know soon?