Grand Canyon Of India – We all know about the Majestic Grand Canyon of Arizona but do you know we have one at home as well.
Yes, you can visit our very own canyon which is down south in Andhra Pradesh.
Read on to know more about this not so known tourist place of India:
About Grand Canyon Of India
This idyllic place is located in Kadapa district of Andhra Pradesh and gorges are carved by river Penna.
The place as mentioned in hidden gem and that's why you will hardly find tourists. The best time to visit the place the is around September to February as during this time the weather is cool and pleasant.
Now that the place is slowly becoming famous among travelers, many travel companies are offering activities like camping, rock climbing, kayaking and trekking for adventure enthusiasts.
Places to explore near Grand Canyon Of India
Apart from the awe-inspiring natural gorges, the Gandikota fort, which dates back to 12th century, is another bewitching architectural phenomenon that one can witness.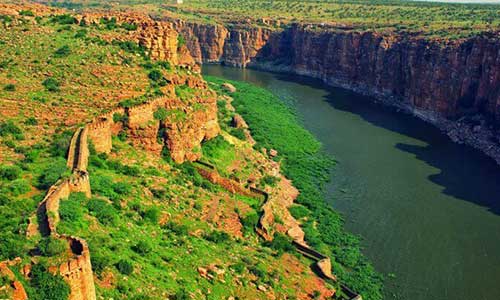 Your trip should also include the vast and spellbinding Belum caves of Gandikota.
The Belum caves are one of the scenic caves in India and it can be easily compared with Antelope Canyons. The place which is considered as second largest cave system in India has rich geological and archaeological history as well.
It is believed that many Jain and Buddhist monks meditated in the caves.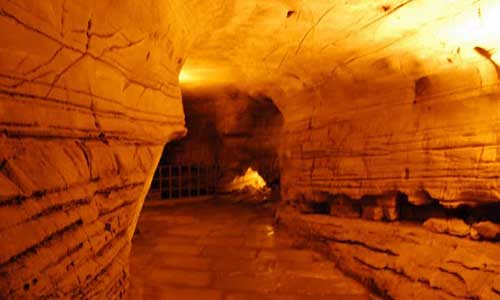 There are many other places to visit which are an absolute treat to the eyes like Pennar River, Rayalacheruvu Lake, historically rich temples and architectural marvel Jamia Millia mosque among others.
How to reach Gandikota
One can easily reach the place by roads as the place is well connected to national and state highways. If you choose railways then your stop could be Jammalamadugu, Kadapa and Tirupati as these are the nearest stations. One can also choose airways for the trip.  Tirupati Airport and Bengaluru International airport are the nearest ones.
What are your views about these majestic caves and hills and of course the gorges that are touted as Grand Canyon Of India? Let us know in comments below.