Best Freakshakes in Mumbai
Best Freakshakes in Mumbai – Freakshake is one of the latest culinary inventions. And nowadays it is in every foodie's must hog list.
This monstrous shake which is a delightful permutation of good ol' milkshake and is now available almost everywhere around the globe including Mumbai.
So if you too are planning to try some freakshakes then look no further as today we have compiled a list of best freakshakes in Mumbai.
Are you prepared to freak on? If yes, then read on…
145
This place offers amazing freakshakes and one of the famous shakes right here is Cookie dough Freakshake. So head on to 145 Kalaghoda or Bandra and gorge on this thick creamy and crunchy treat and we are sure your taste buds will thank you.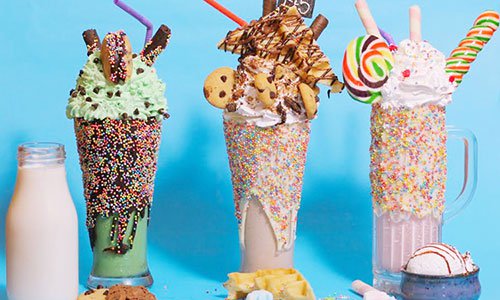 Coffee by Dibella
Melbourne freakshake, childhood wonderland freakshake and Gold Pretzel shakes are the options here available in CBD.
The shakes are filled to the brim with chocolates, Oreo's, waffles and whipped cream, chocolate ganache, marshmallows, whipped cream and what not.They have multiple outlets across the Mumbai, so why wait, visit your nearest CBD cafe and get your dose of sugar rush.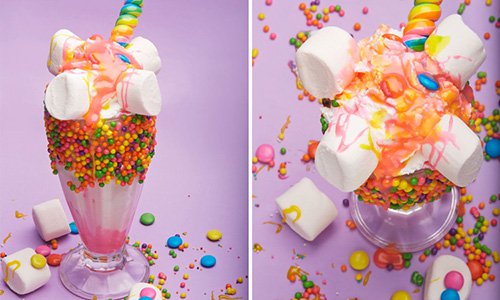 D:oh
Choco freakshake is a must try if you want to have a sugar rush.This Chocolate overdose may lead to oodles of calories but once in awhile sinful indulgence is fine. What do you think?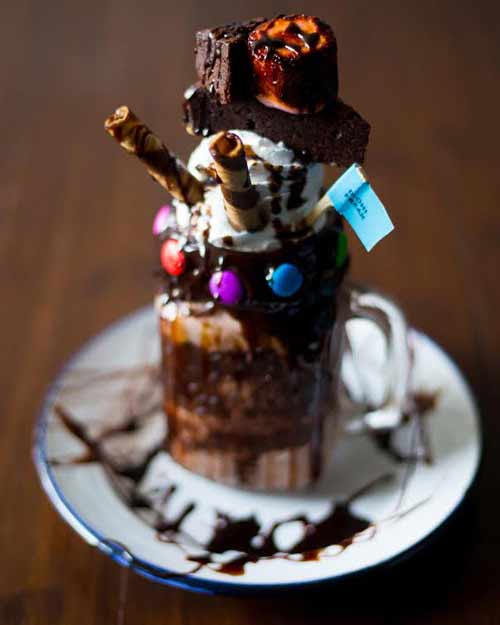 Dinshaw's Xpress Café 
Shake lovers can rejoice as Dinshaw's Xpress cafe offers this drool-worthy and flavorful shakes and freakshakes. Smokey Caramel Popcorn , Melbourne cookie and Boston Brownie are some of the best freakshakes served here.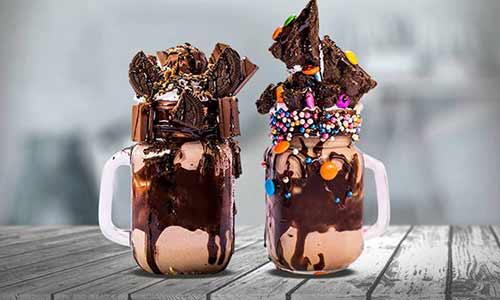 Spesso Gourmet Kitchen
This upscale restaurant in Sobo proffers mouth watering giant freakshakes which we doubt any single person can finish it off. They are full of chocolate syrups and ganache and what not.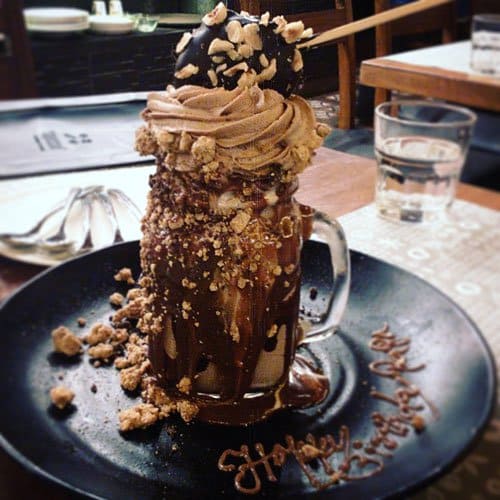 Did you ever try any of these insta-worthy freakshakes? If yes, sound off your reviews in the comments section below.