For reasons good enough, Goa is said to have the best quality of life in India, and for even better ones, it is Arambol where your existence comes quite close to bliss. It is beyond the goodness of cheap beer and a clean beach in India.
For reasons good enough, Goa is said to have the best quality of life in India, and for even better ones, it is Arambol where your existence comes quite close to bliss. It was one of those weeks when you have a Thursday off and if you happen to be as lucky as I am to have an off every Saturday and Sunday, you can just skip work on Friday and be off to some nice place. I took a late night train to Goa, along with four of my friends and since we didn't get our tickets confirmed, we were all cramped up in the general compartment of the Konkan Kanya Express, which we boarded at around 11pm from CST, Mumbai. For a better part of our journey, we could barely sit, but after Ratnagiri, which comes around four in the morning, we got a few berths. We reached Pernem at around 10 am and from there we hired a cab to Arambol, which took another 45 minutes.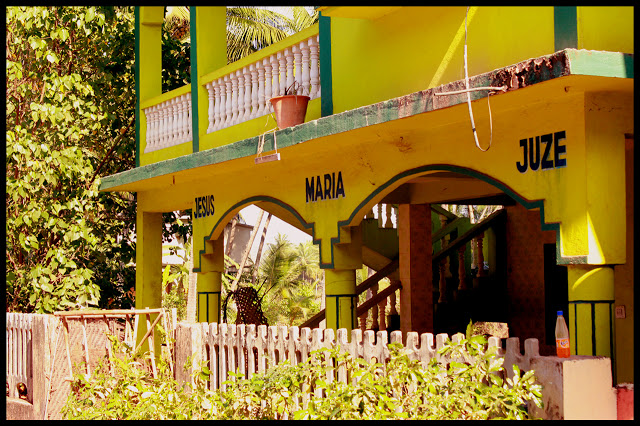 Through a friend who had stayed there earlier, we knew of a person (Abhay) who gives his house on rent to tourists. It was a spacious, two-bedroom apartment, with two balconies, a functional kitchen and was just a 2-minute walk from the sea. We couldn't have got anything better for the price he charged us for four days. The experience that unfolded thereafter is something I will cherish for life.
Consider this, especially, if you come from a moribund city: you wake up in the morning to the sound of birds chirping and water gently lapping the seashore, you walk upto the balcony of a charming Portuguese-style abode and all you see around are grooves of palm trees, winding lanes leading to the sea and brightly painted cottages. If you happen to meet the eye of the passers-by, you are treated with a warm smile. At a restaurant, you ask for a fruit juice and the staff gently replies saying, "Let me check if the fruit is ripe enough to be plucked" (I was at Dylan's Toasted and Roasted, which is on the beach, with a friend. The person sitting opposite us asked for avocado juice and the owner replied saying that he will go and check if the fruit is ripe. Soon after he returned saying that the fruit can be plucked now and minutes later I saw him coming with a glass full of avocado goodness). Everything on your table tastes fresher, juicier and tastier.
All this and Arambol offers a lot more. Its crescent-shaped beach is less populated and cleaner than the most in Goa, with a crowd majorly of hippie foreigners basking in the sun and sea. It is dotted with cafes serving local specialities and continental cuisine. Towards the north of it, around the cliff side, there is a sweet water lake, with an adjoining jungle valley hiding The Money Stone, a sculpture which has "Give if you can, take if you have to" engraved on it.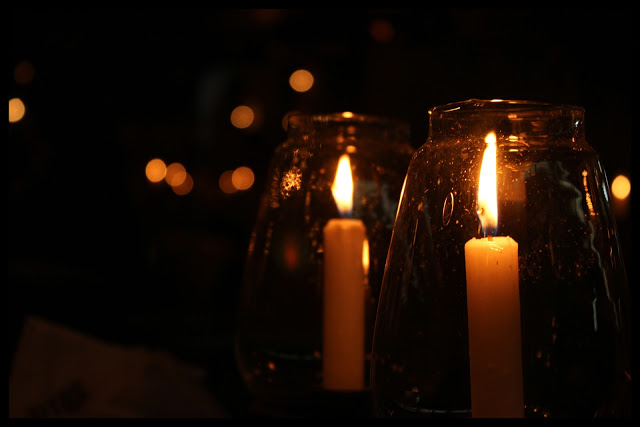 At night, the beachfront looks beautiful with cafes lit up in candle lights and lamps, and lesser people around. The market has shops and stalls selling beachwear, pyjamas, kurtas, stoles, tops, imitation jewellery and there are more eating joints. Though you will constantly hear music wherever you go in Arambol, jam sessions are organised at the restaurants on Thursday nights, where you get to hear some good original music. We were out in the market area on such a Thursday night and the sheer magic and authenticity of the music drew us to many cafes. It was plain soul tripping. Don't miss it. And if you plan to stay in Arambol for long, you can enrol into one of the many yoga centres in the city. Not to mention that beer in this beautiful state is quite cheap, so drink loads of it and be happy. Try the King's beer. To me, it tasted better than Budweiser!
READY RECKONER:

How to reach: Take a flight to Dabolim Airport or a train to Pernem station and hire a taxi to Arambol.

Where to stay: Yellow House Residency, Maldo Waddo; Surf Club Goa, Dando Wada; Arambol Plaza Hotel, Arambol Beach and Sand Dune Huts, Arambol Beach. For a low budget accommodation, call Abhay (+91 9822 1619 35).
Where to eat and what: Dreamland Café for Italian coffee, salads and crepes; Café Hemp for multinational cuisine and arresting sun set views; Loekie Café for a relaxed meal; Double Dutch Restaurant for cakes (all these eating joints are on the main road); Surf Club in Dando Wada for its live music scene; and Dylan's Toasted and Roasted on the beach for pancakes, dips and juices.

What to do: Laze round on the beach, listen to music, read a book, practice yoga and meditation, go for sports like kite-surfing and paragliding or play beach volley ball. Tank on King's beer.

How to get around: Though most of Arambol can be accessed on foot, you can also hire a bike or a car.