What to see in Paris, France – Most of us relate to Paris as the romantic city with Eiffel Tower, where Tom Cruise proposed his girlfriend. But, there is more to it.
Paris is not at all only about romance and Eiffel Tower. If one wants to catch a glimpse of the real Paris, one has to have a wandering explorer's instinct.
This undisputed land of romance, is regarded as one of the most coveted travel destinations today. Located at the north of France, it also is an influential centre and business hub of the country. Served by Charles de Gaulle airport, this city is a magnanimous collection of fashion houses, museums, universities, and intriguing historical monuments.
With its vibrant nightlife, breathtaking landscapes and the sights that invigorate ones sense, Paris is the place to be.
Let us discover this "City of Lights" through an explorer's true eye:
The Cliched Eiffel Tower
It is one of the world's most famous monuments and ironically the identification of Paris too. Well, it actually lights up the night sky with its festive lights. The Eiffel Tower is undoubtedly one of the best sights to witness in one's lifetime. At night it glows in its own aura of awe-inspiring architectural designs and renders a splendid view of the city. It is 1000 feet tall, and you can take an elevator to the top. Besides the architectural splendour, It also offers plenty of activities for the visitors, such as ice skating.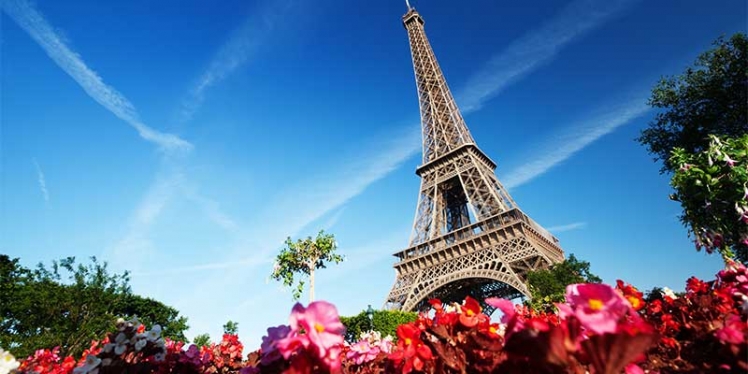 The Little Known Louvre Museum
The Louvre is one of the world's largest museums and includes ancient sculptures, decorated objects and other coveted tourist attractions. It has a collection of social civilization artefacts that date back to a million years. If you wish to enjoy all exhibitions, then it is advisable to arrive there in the morning as long queues of tourists start to form during the day. Louvre is surrounded by world class restaurants and entertainment conveniences for recreation, as one certainly needs to take a break after an exhaustive tour of the museum.
Did you know about the Arc de Triomphe?
This is one of the most attractive places in the city. At 164 feet high and 148 feet wide, this arc has a unique history featuring victorious battles and names of warriors who fought for the emperor. It is delimited by world class hotels, and the nightlife presented by this attraction, will keep you coming back again and again.
The Intriguing Notre Dame de Paris
No trip to France is complete without visiting Notre de Triomphe. It has two lofty towers plus a spire, which makes it one of the richest in French Gothic culture. Visitors may enjoy a beautiful view of gothic carvings, awe-inspiring windows and beautiful sculptures. Those who keep a keen interest in ancient history, this is a must visit place.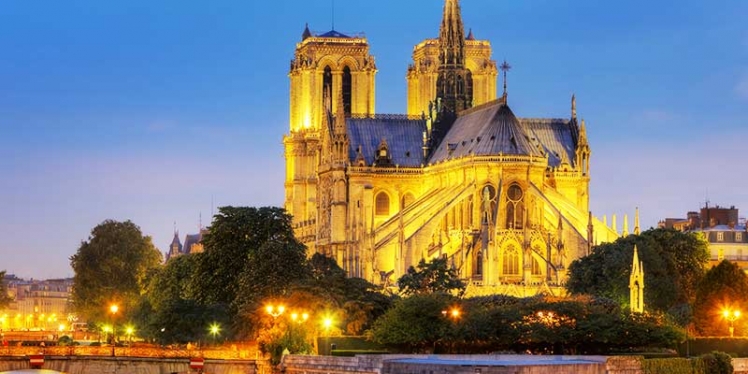 The Happening Centre Pompidou
This is one of the most visited places in Europe because it hosts one of the modern museums in Europe, a movie theatre, and other world exhibitions. It's a self-centred locality with an array of restaurants and nightlife activities to create wonderful memories of your vacation.
For the Art Connoisseurs Musée D'Orsay
It is a museum on the left bank of the river Seine. It is housed in the former Gare D'Orsay, a Beaux-Arts railway station built between 1898 and 1900. The museum holds mainly French art dating from 1848 to 1915, including paintings, sculptures, furniture, and photography. It houses the largest collection of impressionist and post-impressionist masterpieces in the world, by painters including Monet, Manet, Degas, Renoir, Cézanne, Seurat, Sisley, Gauguin and Van Gogh.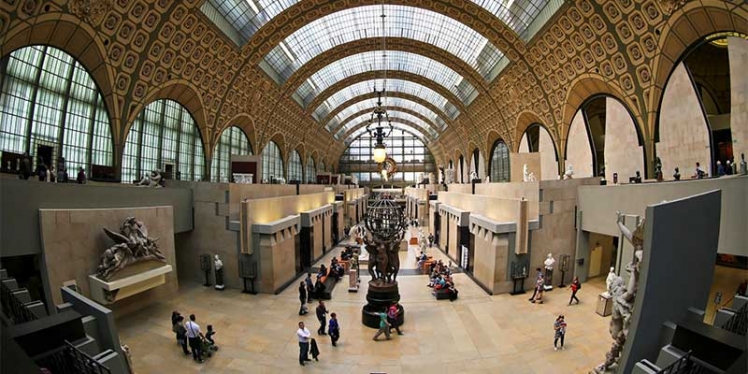 The Real Shoppers' Paradise
Paris is a paradise for shoppers and Emporio Armani, Galeries Lafayette, Louis Vuitton, Hermès and Les Halles are some popular names. One can enjoy a stunning nightlife at Champs-Elysées and the Bastille area, Moulin Roug, Banana Café, Queen, Buddha Bar and La Flèche d'Or. You can start your shopping excursion on the Seine River in the 7th and walk through the Rue de Bac and Boulevard Raspail. This is a leisurely stroll with trees and Parisian buildings lining up the streets. Here you can find home décor shops, gourmet food shops and of course fashion boutiques that show the inclination of this scenic city with everything nice and fancy. For the shoppers delight that Paris is, by simply following one shopping street to the next you can surely have the shopping experience of your life. Rue de Commerce is a shopping street that epitomizes the Parisian taste – popular brand stores and small boutiques that carry internationally known designer names.
Food and More In The City Of Paris
Paris has countless famous restaurants offering delicious cuisines. Famed for its world class restaurants, here's a quick rundown of places that are well worth a visit if you're in the capital city.
Le Meurice: One of the city's most glamorous locations, Le Meurice is the height of decadence with an interior that is all about glitz. Recently refurbished by Philippe Stark the dining room is pure opulence, with mosaic floor, big crystal chandeliers and heavy damask curtains.
Macéo: If Le Meurice had you sweating slightly with their prices, why not try out Macéo for size. This delightful restaurant overlooks the Palais Royal and is run by Englishman Mark Williamson. This cute little eatery serves some of the best vegetarian food in the whole of Paris, offers a superb wine list, and all at prices that won't burn your pocket.
Le Stella: One of the last independent brasseries left in the whole of Paris, Le Stella is a perfect place to relax, and of course, people watch! As the corporate chains amass around them, Le Stella has stayed true to its roots, preparing traditional French classic cuisine with a real character.
An enjoyable tour in the open double Decker bus along the major sites in Paris is recommended for all first time visitors who land in this magnanimous city. The L'Open tour that offers fine headphone commentaries in eight main languages is a preferred one.
Here is the REAL PARIS! When you desperately need a break from your taxing routine, it is time to fly and unwind in this romantic, yet intriguing land with panache.