Travelling To Dar es Salaam, Africa – We take you on a trip to Tanzanian city Dar es Salam. The African continent has many historical stories to share with the world. Let us discover a few.
Dar es Salaam, the commercial capital of Tanzania, is a city that is over five centuries old.
It is a mix of African, Arabian, Asian and European cultures, and has some great archaeological monuments in its possession for the history lovers of the world.
It is a well known fact that Tanzanians are extremely friendly and will stop to assist foreigners in any way they can.
Hence, a visit to Dar es Salaam, for a small vacation is not a bad idea at all.
If you are arriving in Dar es Salaam by air, your eyes will meet a large area with high palm trees and mud dwellings as far as they can reach.
Once you hit the ground, sight is replaced with that of number of buildings haphazardly constructed and not very clean too.
On the other hand the international hotels are of superior quality and primly located at the seascapes to get good business.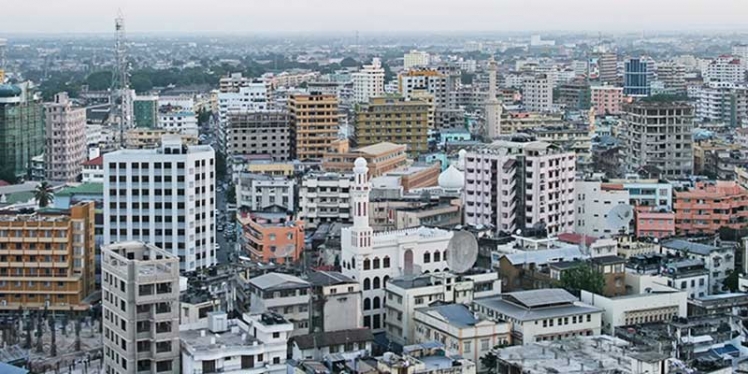 The layout of Dar es Salaam is very meticulously divided into four parts.
The Town Centre holds office buildings, hotels, eateries, clubs and other recreation facilities.
The Peninsular is the high end residential area where the diplomats and the emigrants have built their homes.
Coastal Homes and resorts spread across 30km or so, north and south of the city
Under the Poverty Line area, marked for the low-priced housing, belonging to the huge numbers of natives, who are living in destitute conditions in the city.
Being polite and greeting Tanzanians are the most important things you must remember and it is better if you do it in Swahili. Dar es Salaam is a Muslim environment and one should be very understanding of the Muslim customs.
Dar es Salaam is extremely hot most of the year around. If you are not used to high temperatures, you may feel drained in 30 degrees C (86 degrees F), and in summers, closer to 40 degrees C (104 degrees F) with humidity very close to 100%. Torrential rains come and go without much notice. Yet, one can escape from the heat on weekends by going to one of the beaches.
Quiet Tales of the City
This traditional city offers a lot to its visitors. If you wish to feel the peace within and go for a quiet long walk, there is this beautiful clock tower located in the middle of a boulevard that is hushed and is chosen by many visitors for a night walk alone or with friends. The streets are beautifully lined up with trees and there is an arrangement for sufficient light on the streets even during the night time. For the people who love ancient stories, it will be fun to have a vacation here learning about the glorious past and discovering the interesting tales that often leave the visitors awestruck.
Stories From the Past
For the love of art and culture, you can visit the National Museum of this place. This is a must visit on most of the travellers' list. This place is not too far from the central district of this conurbation where most of the hotels are located. You can rent a car and easily travel around to discover the intriguing and ancient tales of Dar es Salaam of this place. One has to buy the entry tickets to the museum, which are available at the gate. One advice is to avail to the tickets beforehand online to avoid the crowd later. It is a sensible thought to avoid visiting this place during the weekends when the crowd is at its highest. The most popular thing about this museum is its archaeological findings.
Book a trip to Dar es Salaam, if you are a true history fanatic, and do not miss out on this place which exhibits some of the most interesting historical, monumental and archaeological conclusions that you would have ever come across.