As they in India, after being in 7 years of a relationship, the man and woman start to become more like siblings!
Romance flies out of the window and the mundane gets the best of you, to the extent that TV remotes seem the only bearable companions!
But, there always is hope!
Hope for fresh romance, relighting the fire and smelling the roses again!
Relationships are made stronger by travel! It's not said for no reasons! Travel brings pretty awesome chances to spend more quality time regaining the lost love and romance.
So, if you feel 7 years itch is taking you too strongly, why not plan a trip to any of these 7 top Destinations In India and bring back the next 7 years of fire and passion!
The Oberoi Vanyavilas, Ranthambore
A stay at Vanyavilas is perfect for couples looking for adventure without compromising on luxury. You'll wake up at dawn to drive into the beautiful Ranthambore forest in the hope of sighting a tiger; and by midday you can return to the plush comfort of The Oberoi's 25 luxury tents (replete with huge bathrooms, beautiful tubs and teak floors). There are little touches of magic everywhere, from the friendly elephant who greets you at the entrance to the way the sunshine dapples onto the four-poster beds in the afternoons. The massages at the spa are particularly indulgent for that lost touch you are looking for. Whether or not you have an exhilarating wildlife adventure, you're bound to treasure the experience.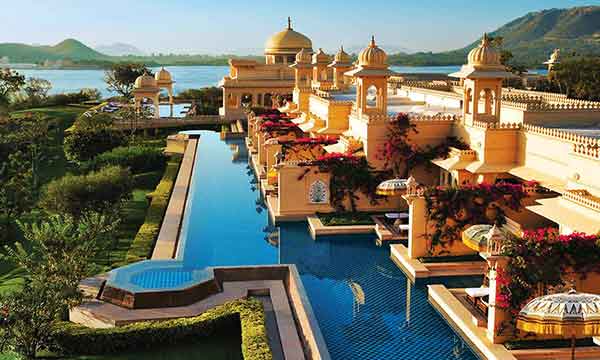 The Machan, Lonavala
This chic hotel with four tree houses just off Lonavala's town centre is a boon for couples looking to escape the hustle and bustle of cities such as Mumbai and Pune. Located in Jambulne, a botanical hotspot, the luxury eco-resort's 30ft to 45ft high tree houses offer stellar views of clear, star-studded skies and the surrounding 25 acres of forestland. Pack a picnic and go on long walks together, or enjoy an alfresco dinner on your machan's wooden deck. Book the 800sq ft Canopy Machan—its bathroom's skylight will give you a feeling of bathing outdoors. And that is a thrill in itself, right?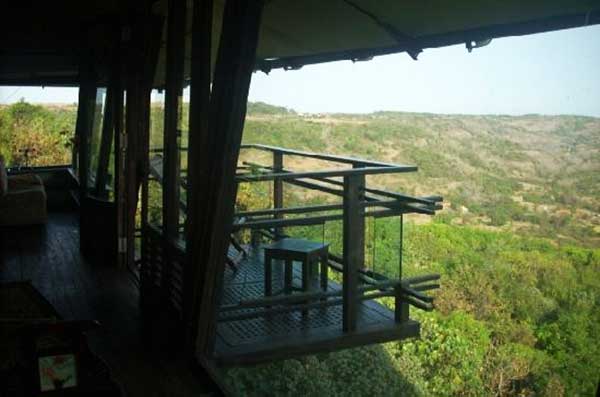 Taj Falaknuma Palace, Hyderabad
Perched atop a hill with the city of Hyderabad at its feet and nothing but the sky above, Taj Falaknuma Palace is a place for true old-world romantics. With 60 beautifully restored rooms, grand, marble staircases and plenty of antique objets d'art, it will make you feel as if you're living in your own fairytale palace. After a guided walk, sit down to a candlelit dinner at Gol Bungalow, where you can feel the night breeze on your face and listen to smooth live jazz music. You aren't simply surrounded by more than a hundred years of history; instead, you will feel as if you're making it, while enlivening your own fire!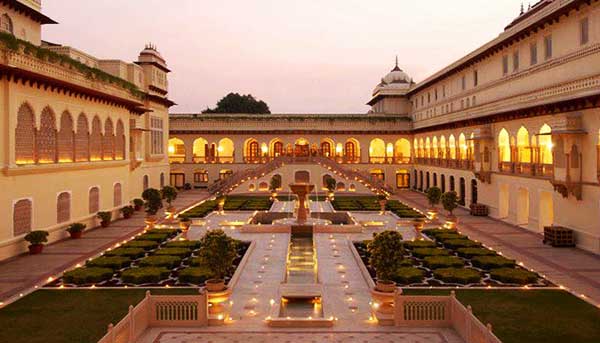 Glenburn Tea Estate, Darjeeling
Overlooked by the mighty Kanchenjunga, the tea estates around Darjeeling offer some of India's most idyllic scenery. Hidden among their emerald hillsides is the Glenburn Tea Estate. Each of its eight suites comes kitted out in lavish colonial style, with four-poster beds and roll-top baths. You'll be woken each morning with a tray of cookies and 'bed-tea', which is made using leaves plucked from the plantations outside your window, of course. If you're craving the great outdoors, book a stay in the Glenburn Lodge and Campsite on the banks of the River Teesta. Here, the two of you can sit around a campfire, as the hotel chef prepares an alfresco dinner for you to eat under the stars.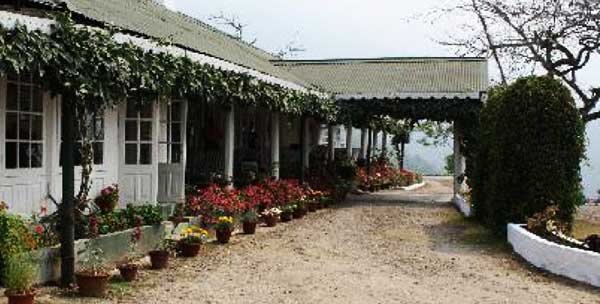 Ri Kynjai, Shillong
There's nothing more romantic than a monsoon break in idyllic natural surroundings—which is why Ri Kynjai is the perfect honeymoon spot. Located in the Cherrapunjee-Mawsynram district—one of the world's rainiest areas—the resort has been designed in Khasi style, with upturned boat-shaped roofs to shrug off excess water. The pine-panelled rooms have balconies overlooking the serene Umiam Lake. There's more to do here than just relaxing at the in-house Khem Janai spa; go trekking in the Khasi hills, play a round of golf at the Shillong Golf Course, or head to Laitkynsew (80km away), and spend an afternoon walking across its living tree-root bridges.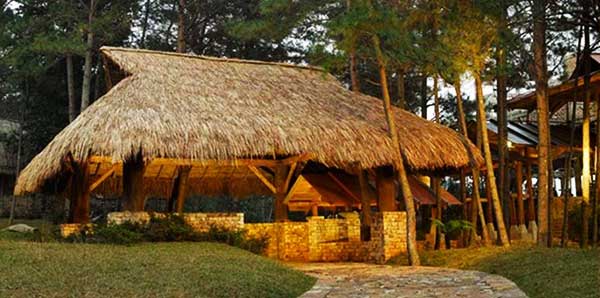 Vaamika Island, Kochi
This seven-acre private island along Vembanad Lake has two main residences—Sun Rise and High Noon—which reside on their own islets with access to private lagoons. These centuries-old Kerala homes, restored and relocated onto the island from nearby villages, come with lakefront pools, gardens, massage pavilions and a private butler service. You can reach this secluded spot (wi-fi enabled throughout) within half an hour via speedboat from Kochi's Bolgatty jetty. Take advantage of their 'dine anywhere' concept and have your butler set up lunch by the pool or along the water lily-covered pond; they make for quiet, refreshing venues on hot summer days. Complete your romantic experience by having dinner at the resort's moonlit museum—the partially open-air space is located on the waterfront and houses ancient artefacts and sculptures from Kerala. A wonderful splendour to live the moments!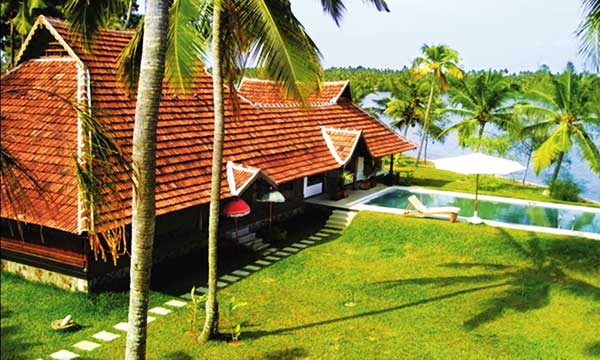 Shakti, Ladakh
These high-end village homestays offer a seductive combination of absolute seclusion, spectacular scenery and five-star comfort. You'll stay in charming village houses surrounded by flower-filled meadows and sparkling streams. Each group of guests gets a village home entirely to themselves, so you and your partner can stargaze from your rooftop gazebo, share a bottle of wine around the wood-burner or enjoy a five-course dinner in your cosy cottage kitchen, with only your butler for company. Live the ultimate love and romance for as long as you wish to stay!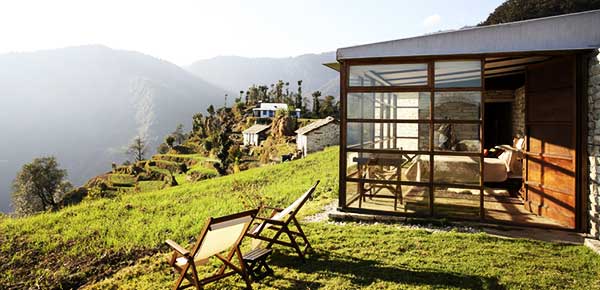 People, romance is imperative for life to breathe! If 7 years of relationship or marriage is taking its toll on you, it's about time you pack your bags!
Stop being the siblings, be the Man and the Woman that you are!
Bring home the most desired… LOVE back!