Mysterious places in India, Travelling on the beaten path is easy, so why not try something new this time? Here is a list of some of the most unusual and mysterious places you can see in India.
There are some who would be content travelling to the most popular places listed in the guide book, and then there are some curious selves, who want to explore beyond the known and tested.
Here is something that will interest the latter ones.
Beyond the dazzling beaches, dramatic temples, colossal mountains, and majestic deserts that India has to offer, there are some places in the country that stand proud in its quirkiness.
Read on to find out these strange, mysterious, and unusual places you will find nowhere else but, in India.
Loktak Lake, Manipur
Popularly known as Phumdis among locals, Loktak Lake is a series of floating islands, exclusive to the Manipur state. The decaying floating masses of heterogeneous masses of vegetation, soil and organic matter are so strong that they are even used by local people to construct huts. The largest phumdi in the lake covers an area of 40 sq km! Can you imagine that! If you are planning a trip to the north-east, a visit to this strange lake is a must visit. The floating phumdis are located in a part of the lake, belonging to a national park. How these are formed foo t really have a proven explanation. If you want to attempt to know the mystery, thumps up to you.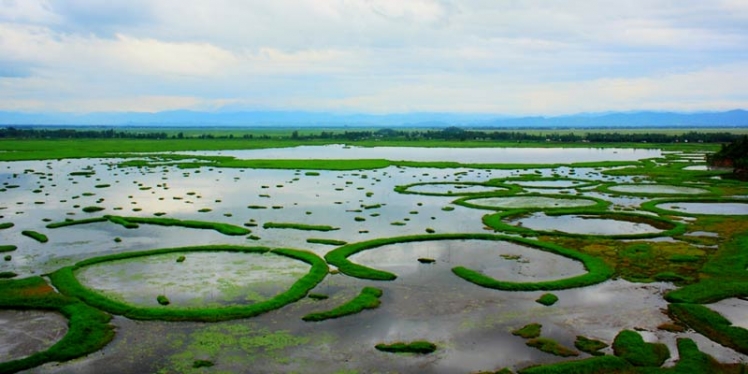 The Great Rann of Kutch, Gujarat
The Rann of Kutch in Gujarat is one of them most remarkable places to see in India. Spread over an area of about 10,000 sq km, this salty desert stretches till Pakistan. This is one of the largest naturally formed salt deposits on earth. If the vastness of the place wasn't incredible enough, the Rann of Kutch's unexplained strange dancing light phenomena at night called Chir Batti is also food for some thought. Locals and tourists both have allegedly seen these white lights at the night, which are not stationary. Ran of Kutch is completely covered in water during the main monsoon season in India. For the remaining eight months of the year, it's an enormous stretch of packed white salt. The Rann of Kutch can be accessed in October till March. The Rann Ustav festival, in December is a cultural experience you should not miss. Stay in atet on this white landscape, with cultural performances and hand craft exhibitions.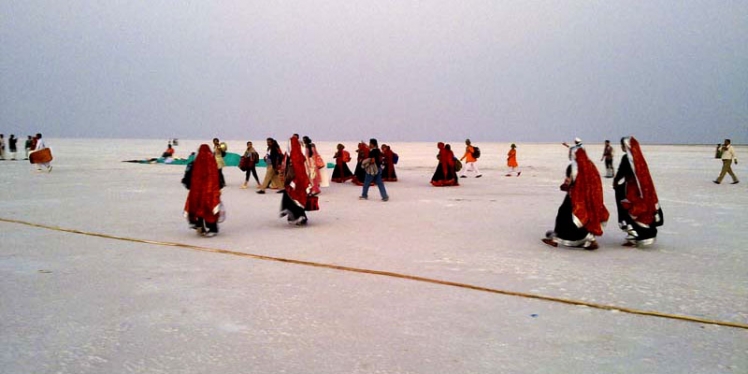 Malana Village, Himachal Pradesh
Also known as the Greek village of India, Malana is one of the most mysterious places in the country, with a historical story surrounding it.
Located in the intimidating Parvati Valley, Malana residents insist that they are pure blood descendants of Alexander's Greek army. They are so staunch in their belief that they even refuse to have any physical contact with anybody outside of their village. The village has sign boards for tourists, dictating them where to walk, or what to touch. The story goes that Alexander, after his attack on Asia Minor, crossed the Himalayas and entered India. He withdrew after a year, but some of his soldiers stayed back in a small village called Malana, near Kasol.
There is no known proof to support this story, except the existence of the village. The village is also known as the oldest democracy, as the villagers follow their own governing system.
Balasinor, Gujarat
This place is our very own Jurassic Park! This relatively unknown destination in Gujarat, just about 2 hours away from Ahmedabad, is a storehouse of Dinosaur fossils.
Paleontologists discovered over huge number of dinosaur fossils in the 80s, and over the years have uncovered fossils of over 10,000 dinosaur eggs. With these facts, Balasinor is the third largest dinosaur hatchery in the world. At this place, you can actually touch and feel these cells of history, belonging to over 65 million years back!
There are regular Dinosaur Park tours conducted for travelers by the royalty.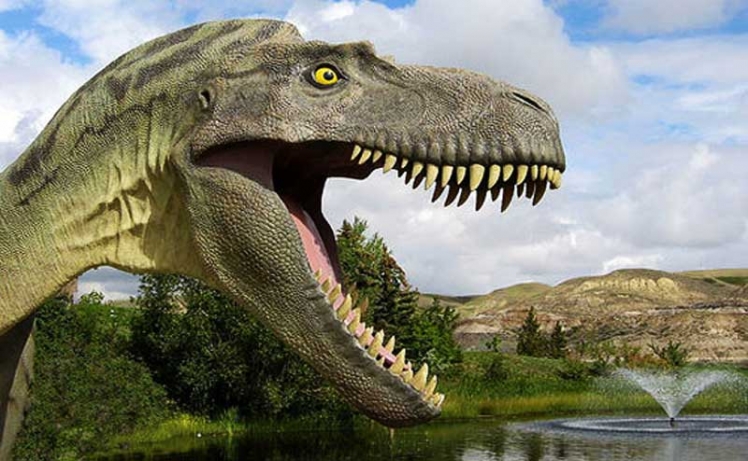 Dhanushkodi, Tamil Nadu
This is one historic place in India that still grabs headlines, primarily because of the much-debated Adama's bridge, which was allegedly built by Lord Ram from the tip of this town to cross over to Sri Lanka.
It is said that the bridge can still be seen submerged just below the surface of water. However, the town of Dhanushkodi is now in ruins after a cyclone in 1964 gulped down the once flourishing civilisation. The town was later declared a dead city by the government. However, there are daily trips conducted from Rameswaram for tourists.
Visit the place, and you are sure to drown in observation as you walk through a town that existed once, with its ruined railway station, hospital, post office and some houses still standing.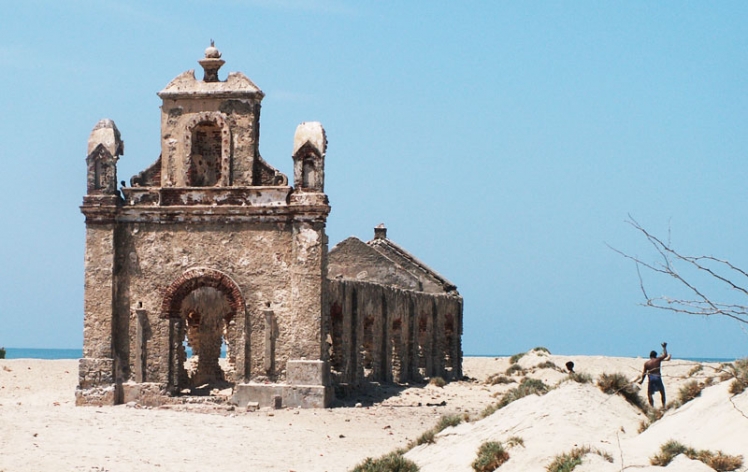 Roopkund, Uttarkhand
If you are the lover of spooky, this place is totally for you.
This glacial lake at 16,000 feet above sea level shot to fame about a century back, when a British forest guard made an alarming discovery of about 500 skeletons under the surface. Melting of ice revealed even more skeletal remains, floating in the water and lying haphazardly around the lake's edges. DNA evidence indicated two distinct groups of people, one a family or tribe of closely related individuals, and a second smaller, shorter group of locals, likely hired as porters and guides. Rings, spears, leather shoes, and bamboo staves were found, leading experts to believe that the group was comprised of pilgrims heading through the valley. Folk tales say that a goddess so enraged at outsiders who defiled her mountain sanctuary rained the pilgrims to death.
Incidentally, Researchers also came to a similar conclusion, that the people were killed by a sudden and severe hailstorm.
Magnetic Hill, Ladakh
The magnetic hill on the Leh-Kargil highway has become one of the most visited locations off late. At an altitude of 11000 feet above sea level, Magnetic Hill is one of the must-see things when in Leh-Ladakh. The hill is said to have strong magnetic power that pulls cars and bikes towards it. Vehicles can move at a speed of about 20 km per hour even when the engine is off.
Cynics, however say that the magnetism is actually an optical illusion where the alignment of the road with the slope gives an impression that the car is drift upwards.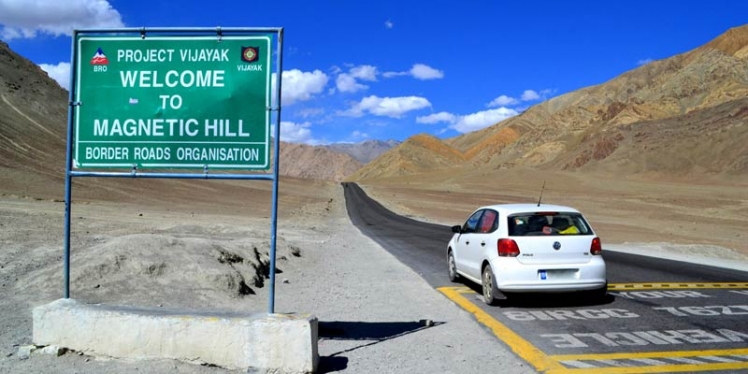 Sangha Tenzin Mummy, Spiti
If you though mummies were only in Egypt, think again! The marvel of a body that lived 500 years ago, mummified, can be found in a hamlet in Spiti, Himachal Pradesh. A Buddhist monk, Sangha Tenzin is probably the only mummy in India to have undergone natural mummification. It is believed that the monk started mummifying himself to rid the village of a scorpion plague. The mummy was found after a earthquake split open the grave in 1970s.
This historical sight of a lama mummified inside a glass box can be caught at Gue, a tiny hamlet almost on the Indo-China border, in the Spiti valley. There are no buses to Gue, so you will have to hire a can if you are really interested.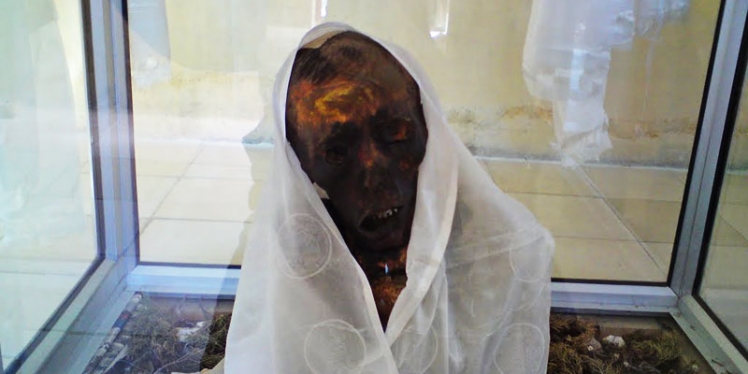 So what are you waiting for! Start planning your travel and be ready to be amazed!