Junaid and Garima – Love is all about overcoming all odds and winning hearts of each other.
Every year we witness lot of inter caste marriages but when it comes to Hindu-Muslim weddings things become as hot as fire. In order to break this stereo type belief Junaid and Garima did set a classic example to the society.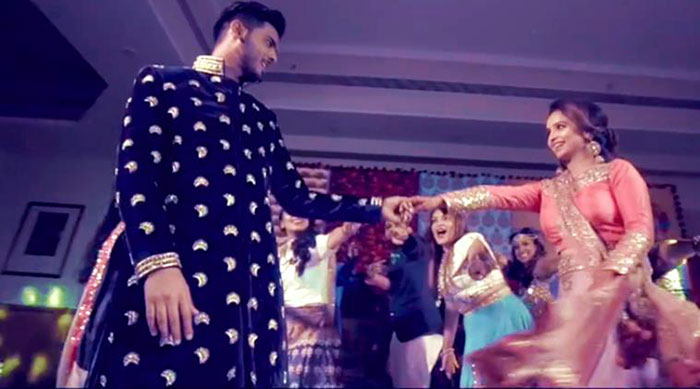 The blushing bride and their perfect dance grooves well explain their love story. The newlywed couple is settled in Dubai. Junaid Shaikh is Muslim and Garima Joshi is Hindu.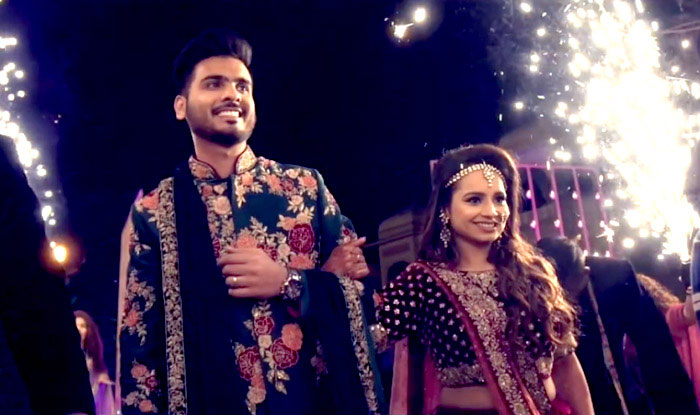 They walk flawlessly together and they don't care about social norms and tradition. Motto here is to be together.  While doing their Masters for symbiosis Pune they started knowing each other and then in Dubai they finally fell for each other.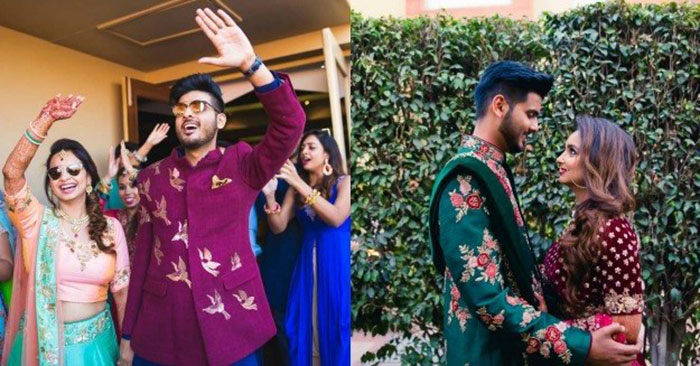 Hands up in the air expresses the beautiful algamation of two cultures in one.  During the initial start they faced resistance from families but later they got the nod. They ditched traditional rituals and gave prime importance to each other feelings. Isn't it too romantic they planned hatke wedding in a cool way well we would simply call this "HATKE WEDDING"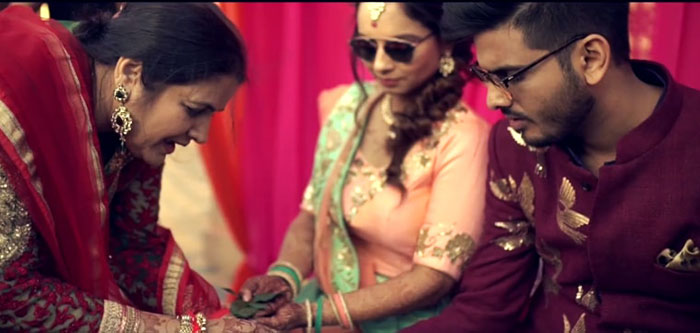 The bride brown lehenga with the golden embroidery work and groom's outfit of floral kurta does captivate attention in one glance. They posed perfectly for shutter bugs. Her radiant look expresses well her inner joy and contentment.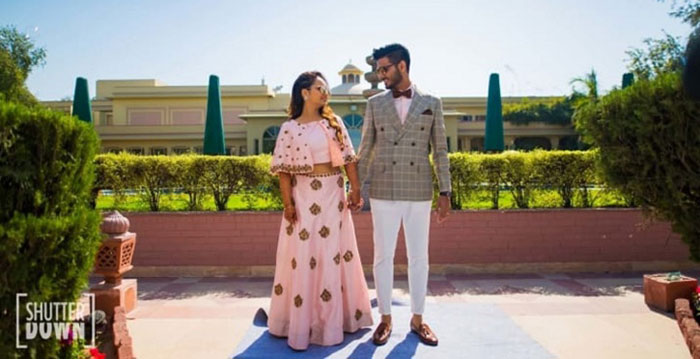 Junaid and Garima were dating each other from quite a long time but feared denial. Their wedding gives a hope to all couples in love and read to step ahead in inter caste marriage. Instead of traditional rituals there was good food, festivities and music. We can clearly see unconditional love for each other through these images. Junaid and Garisma decided that their wedding should be a celebration of love.
Garima quoted in a video that was shooted by  Shutterdown Photography "We're not doing a nikah, we're not doing pheras. We are just having a celebration. It's a celebration of two cultures and two families spending the rest of their lives together,"
There is nothing wrong to be trend setters of tomorrow; this couple is truly an inspiration towards society. We wish that they both have happy and blissful married life.